Roxanne Jackson and Oli Epp's "Karma" @ Duve Berlin
Galerie Duve Berlin
//
September 12, 2019 - October 25, 2019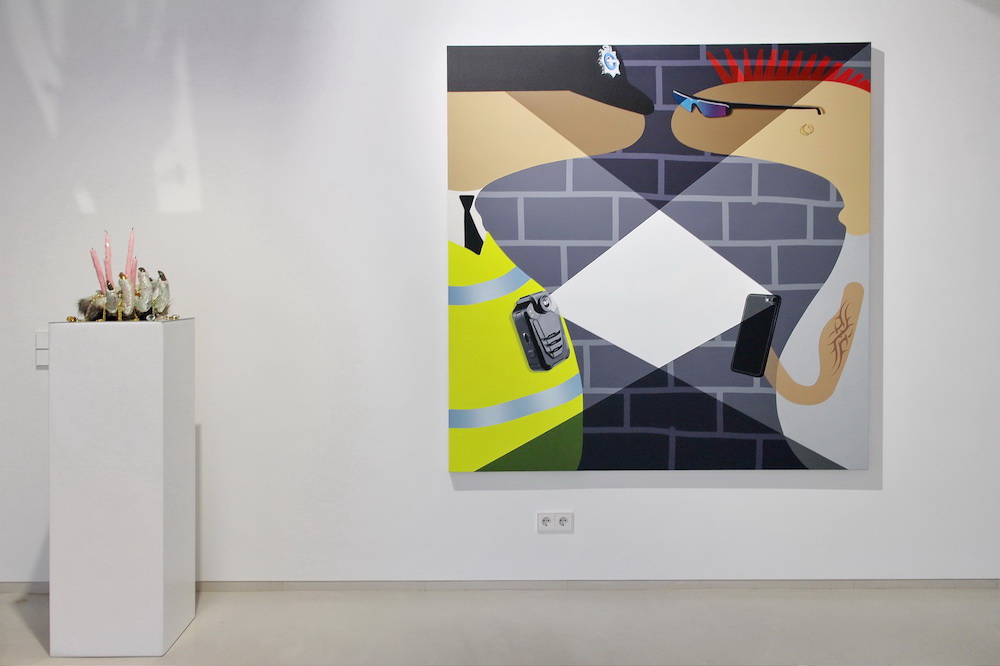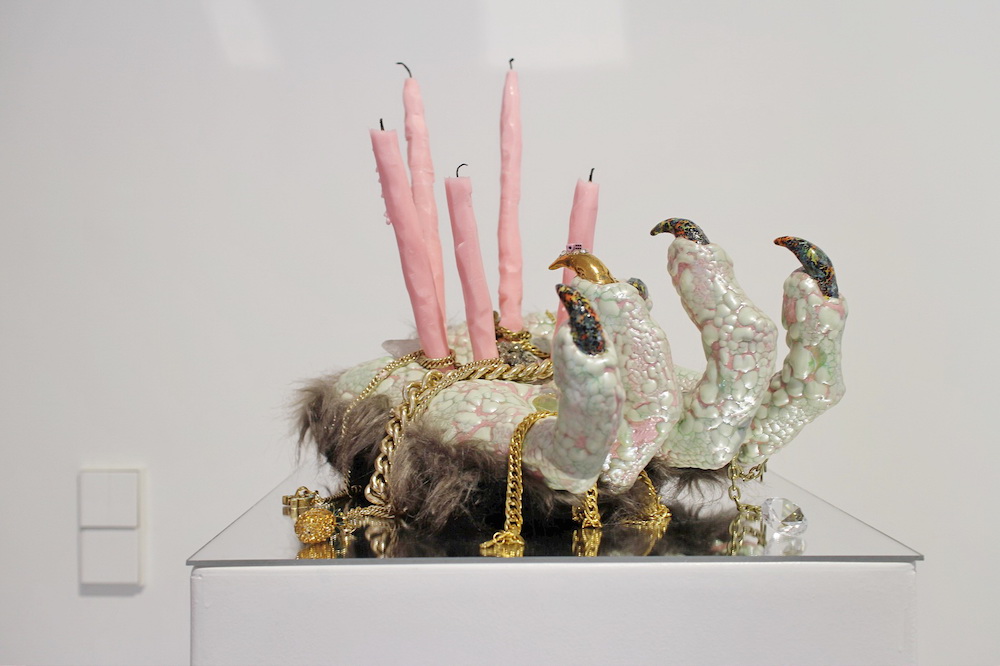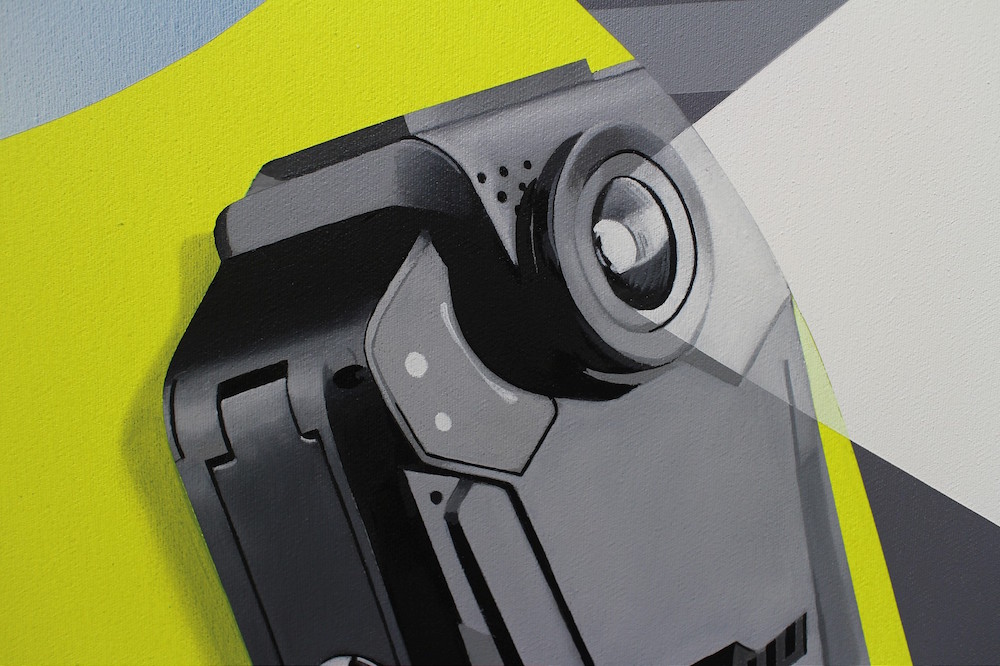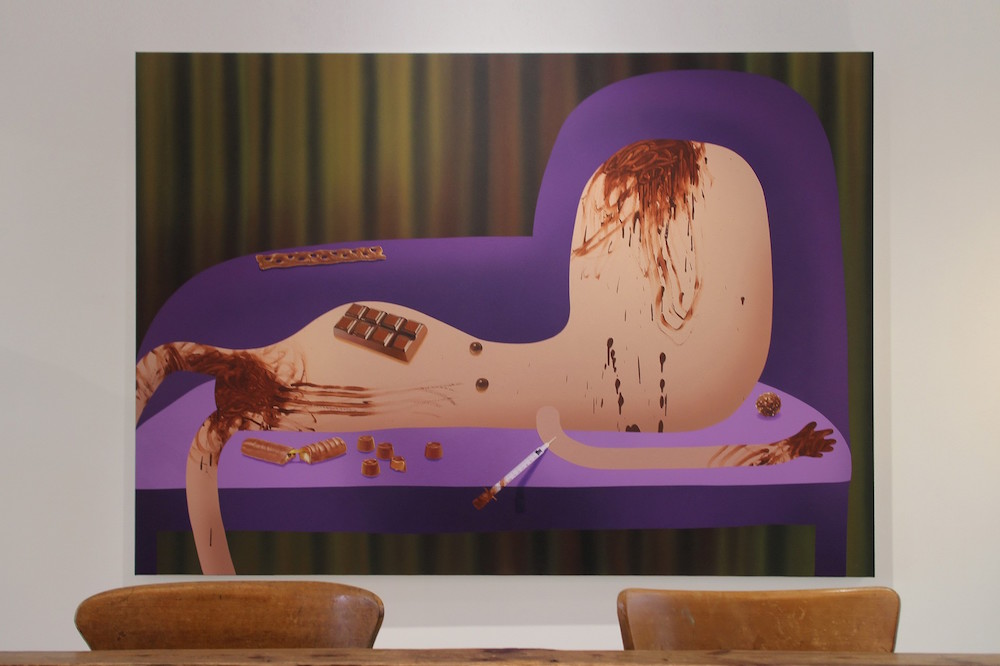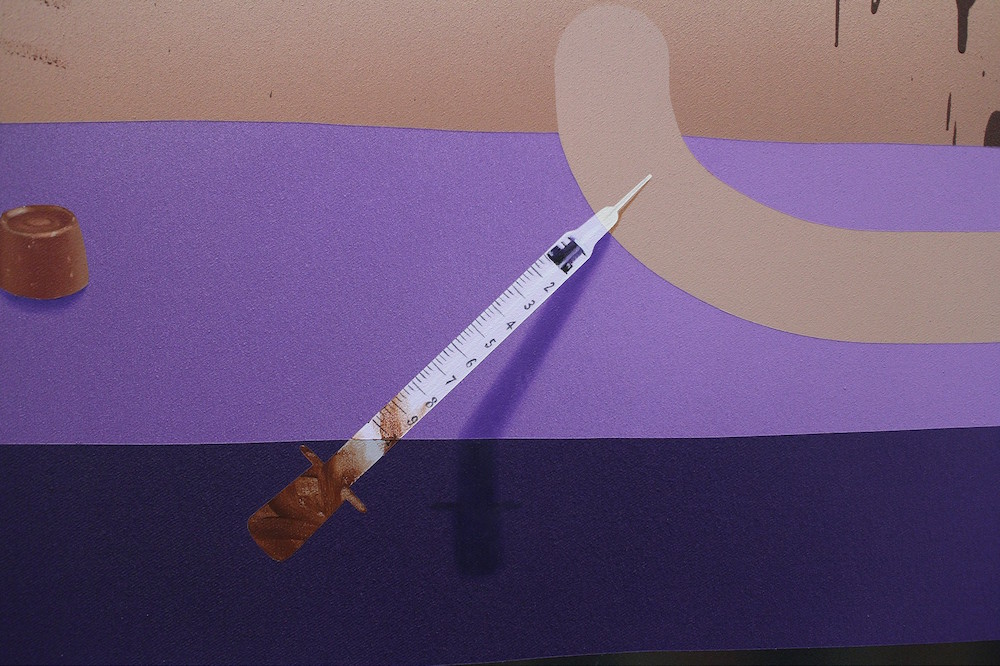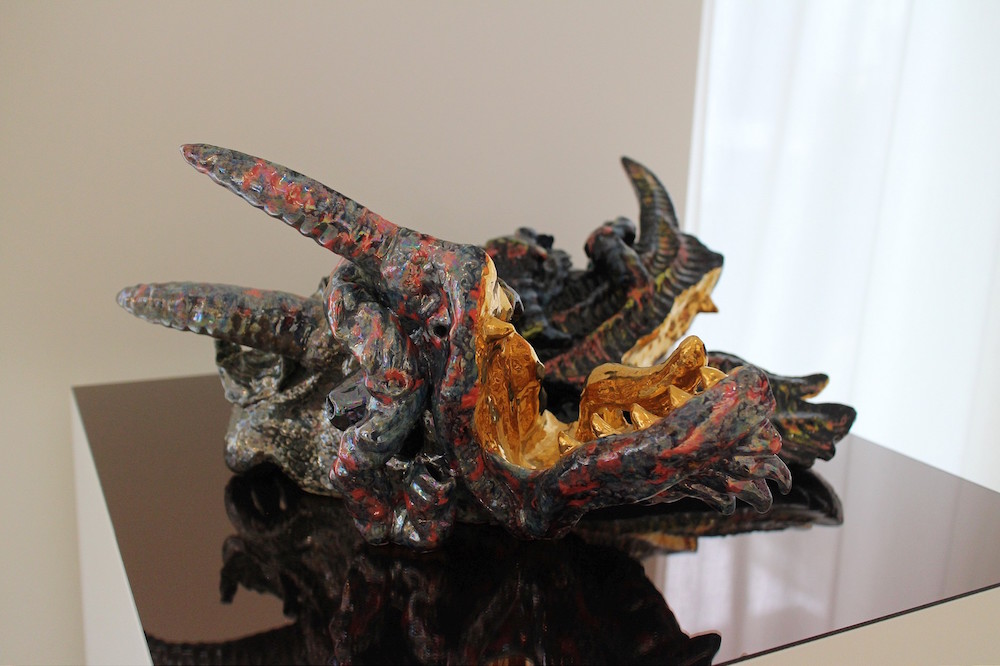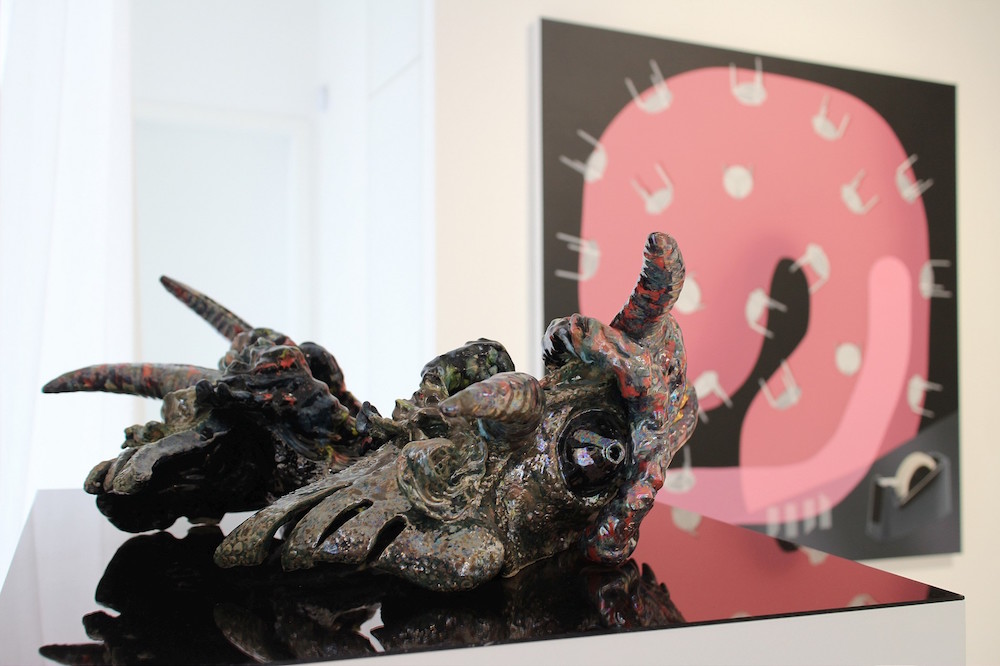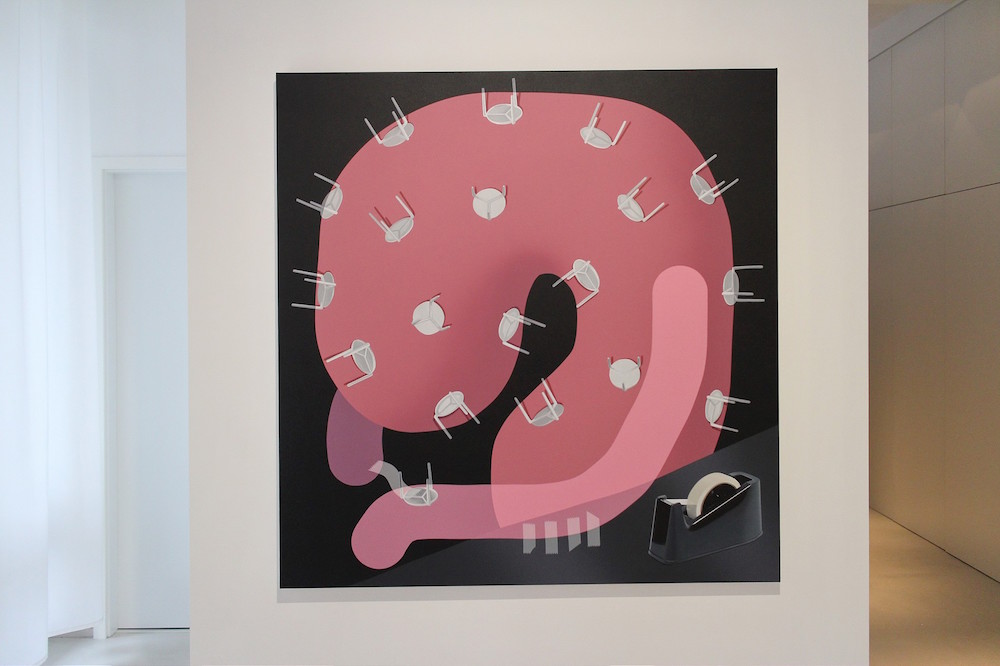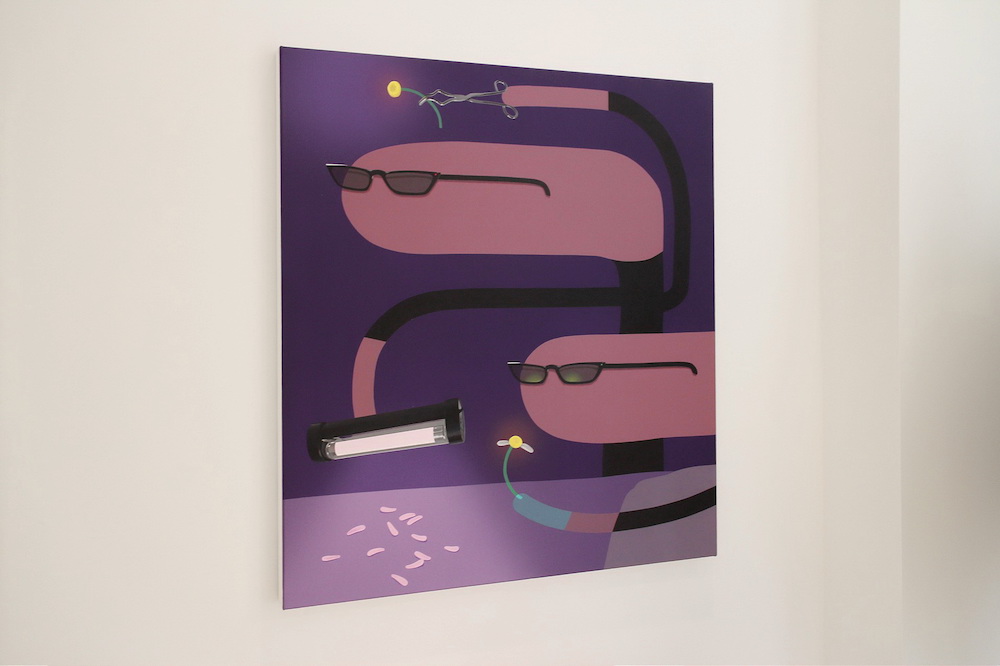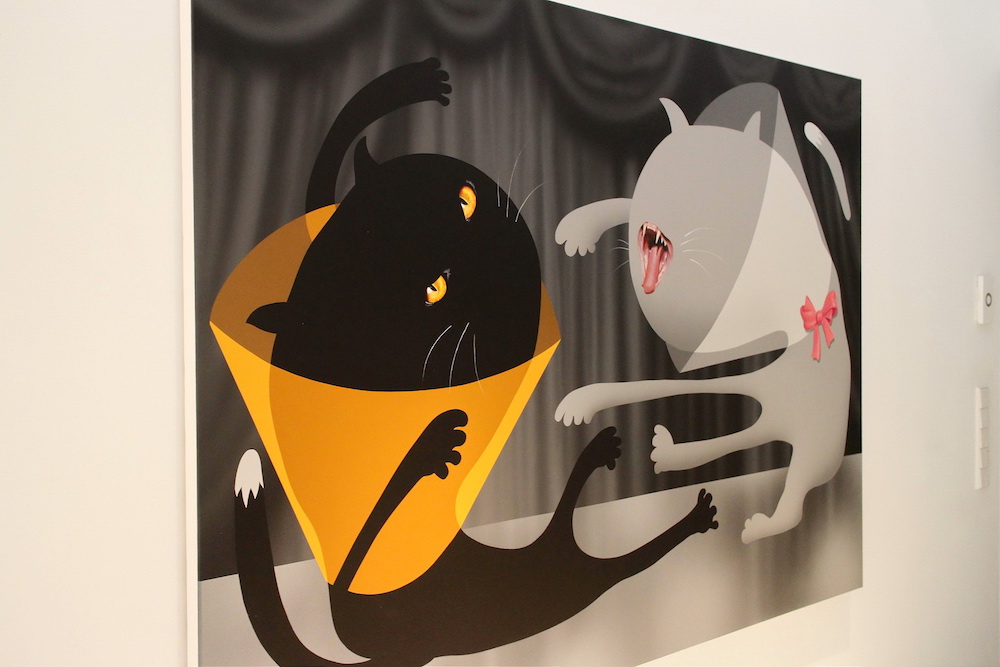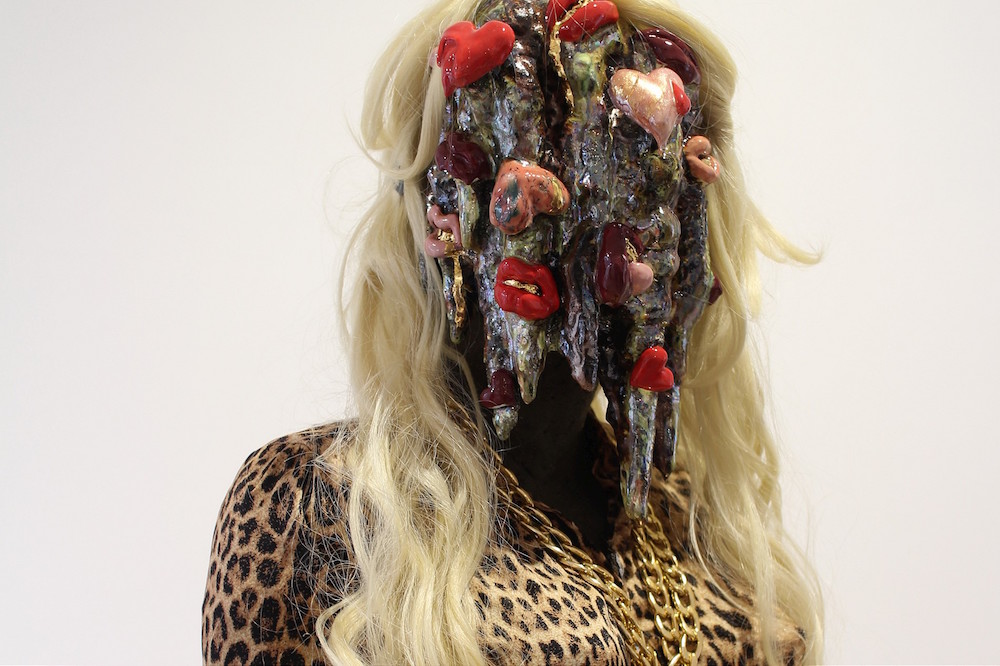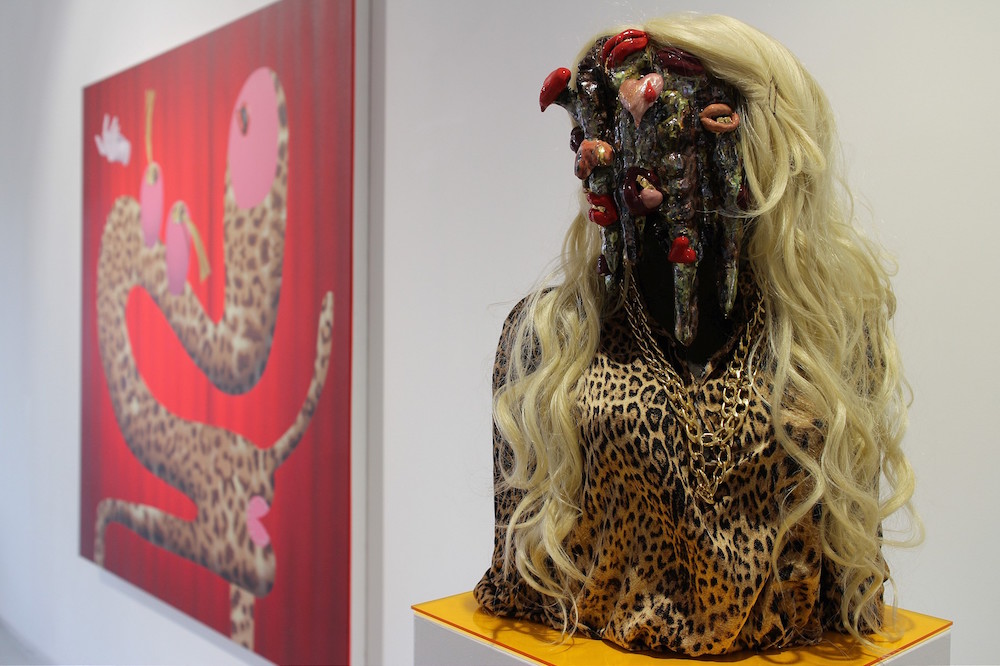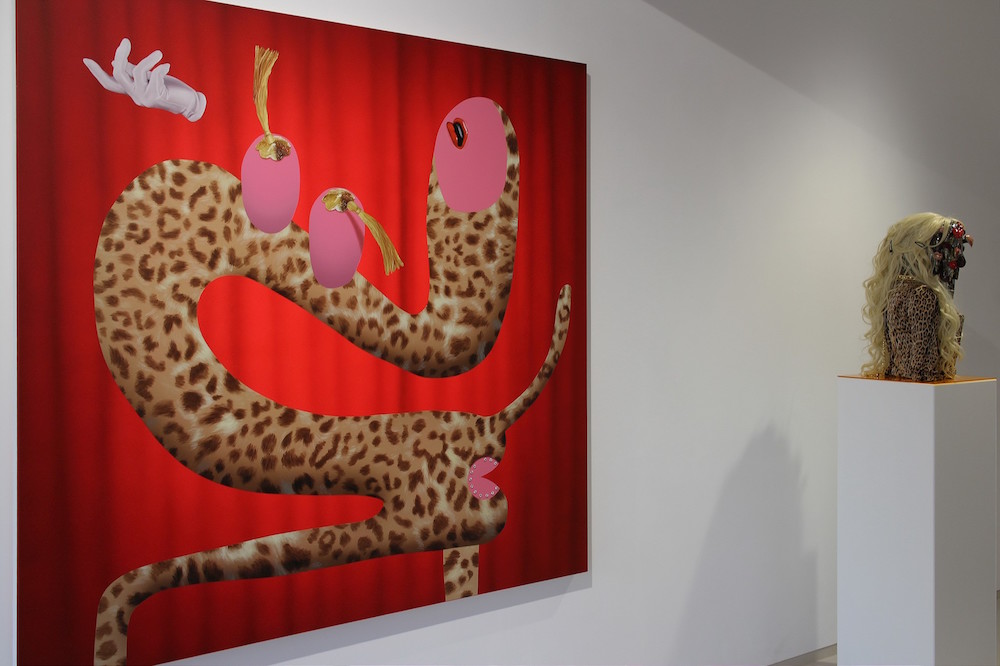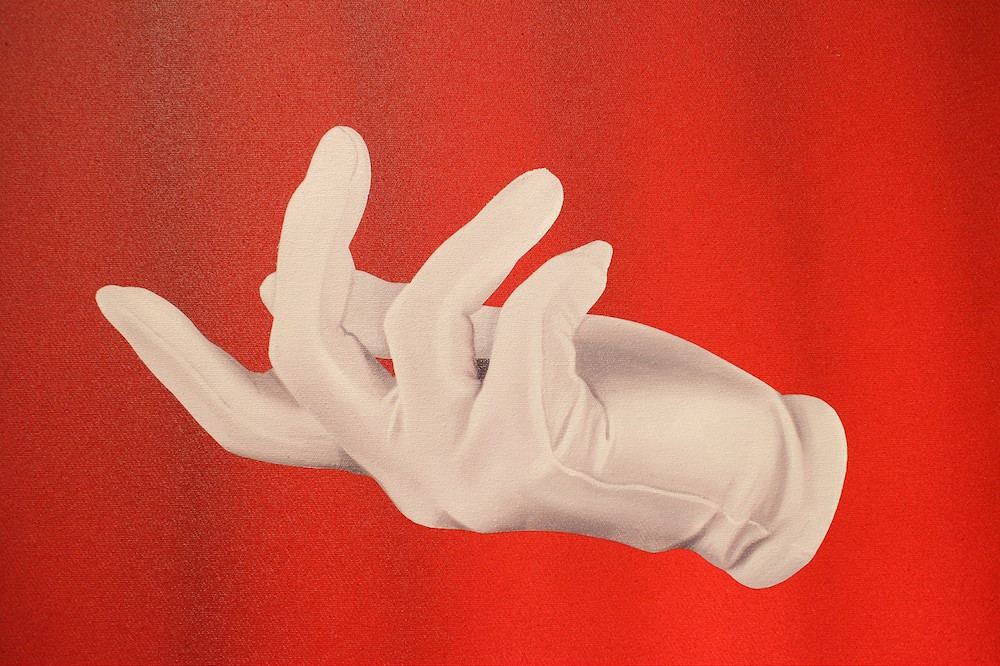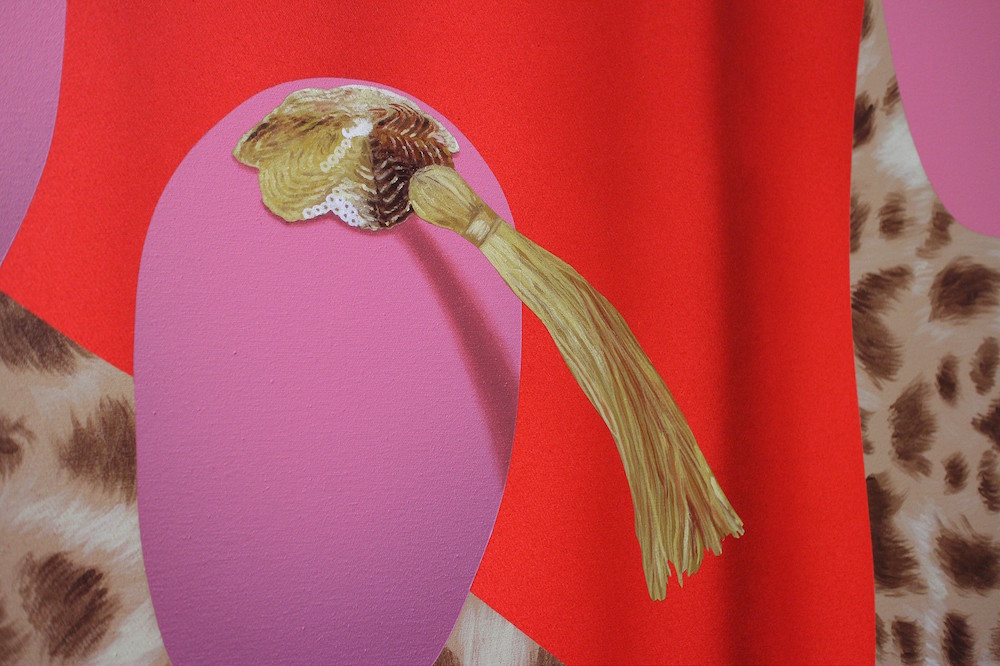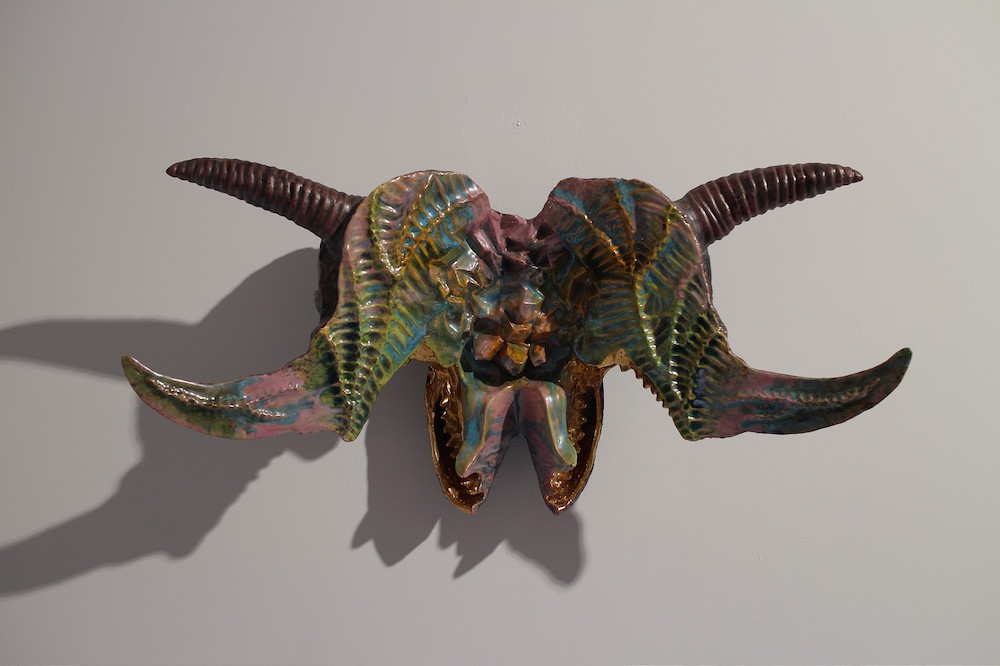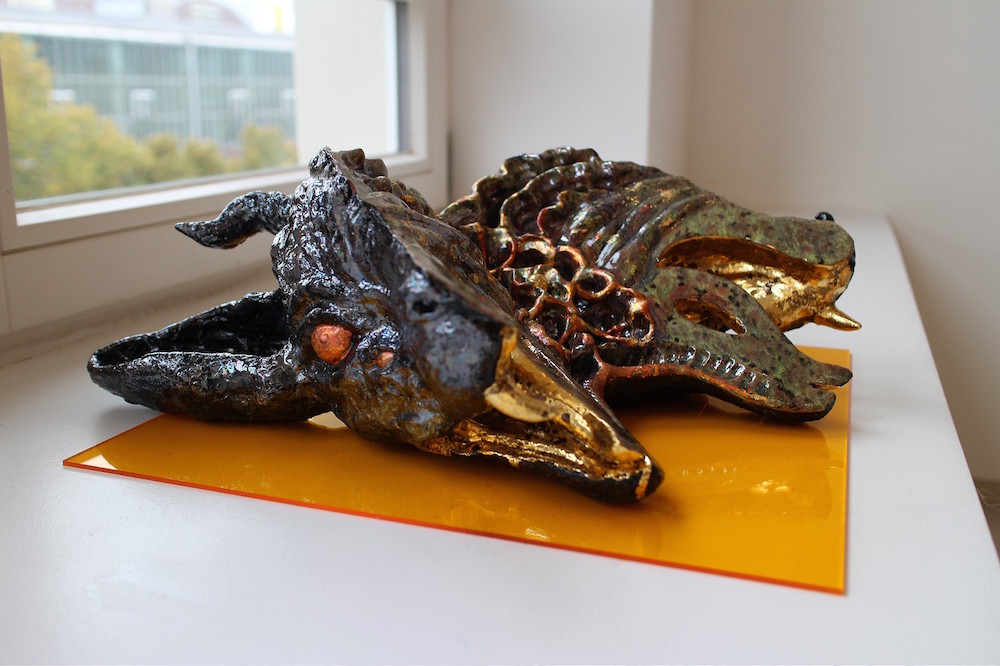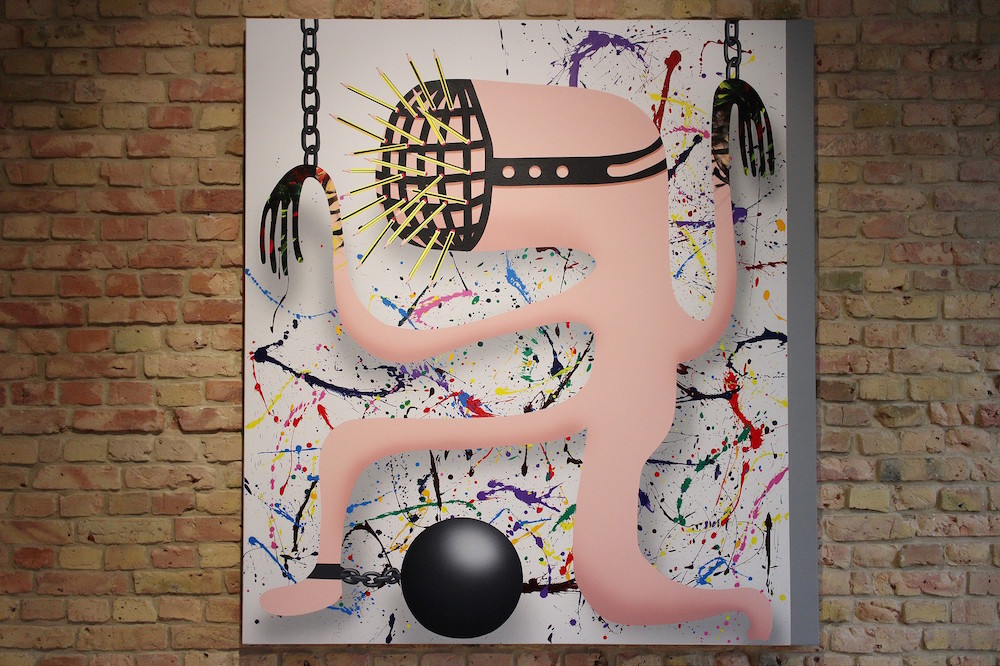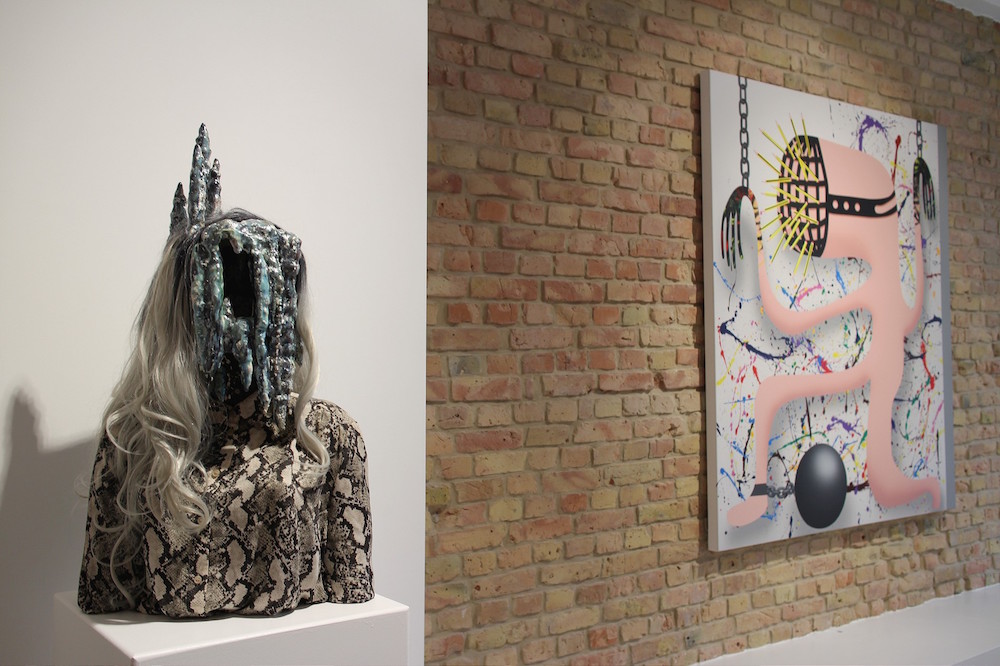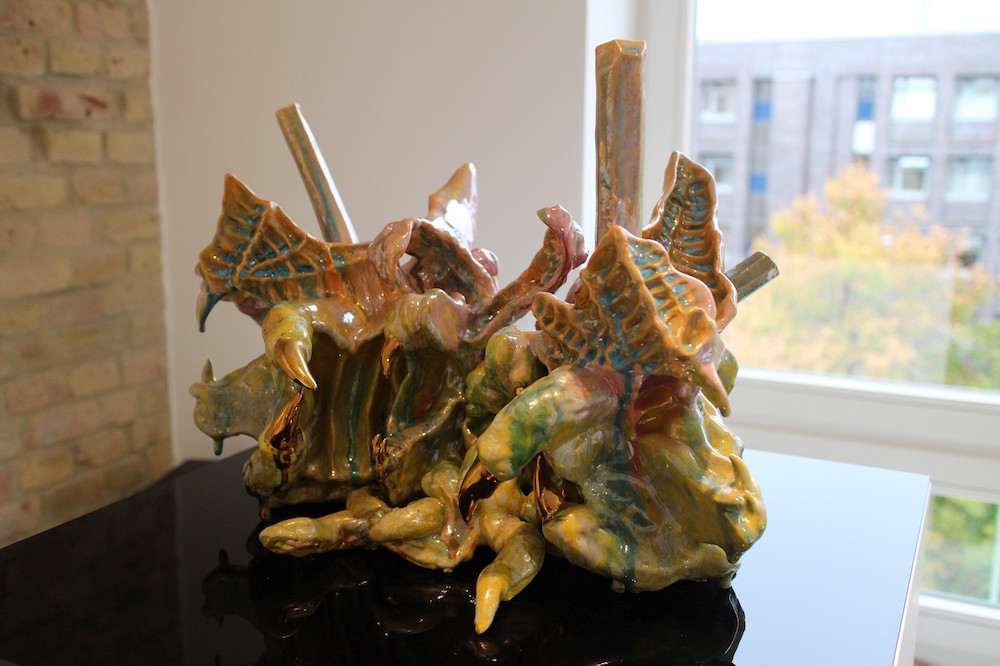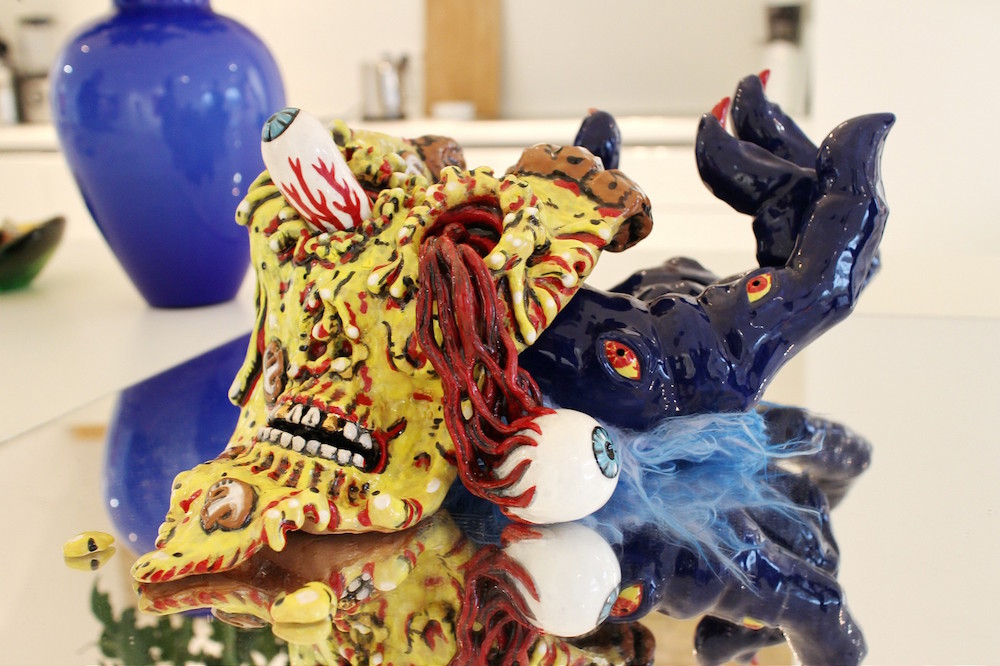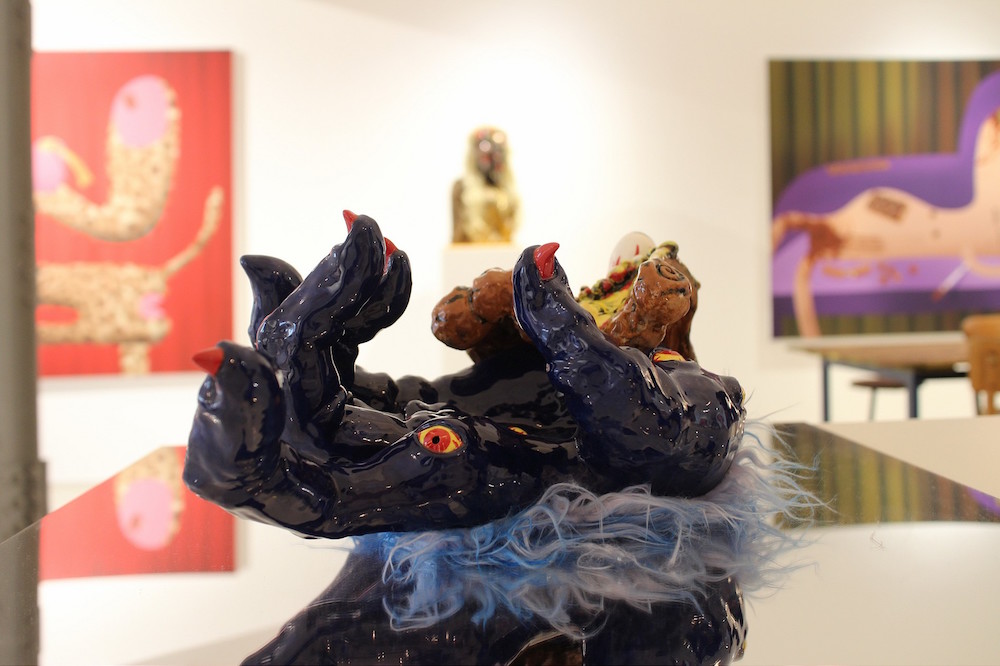 Duve Berlin is currently showing Karma, a duo solo show featuring works by ceramic and mixed-media sculptor Roxanne Jackson, and painter Oli Epp. Debuting a new concept for their second showcase in a new space, the gallery's leading-edge venue hosts a selection of mostly large-scale canvases by the London based artist and a series of sculptural works by his Brooklyn-based colleague.
While planning this showcase with the Berlin gallery, Epp expressed the desire to showcase his work alongside Jackson, with whom he collaborated previously in his Plop studio residency program. Sharing an interest in deconstructing the ideas that induce anxiety, weird trends, or visions of both contemporary life and mythical creatures, the enigmatic creations create a constantly feed off one another.
The union of Epp's clean, almost sterile imagery juxtaposing Jackson's richly extravagant ceramic arrangements creates a compact vignette that visits both ends of the bizarre spectrum. While the sculptural works evoke the grotesque and surreal, the large-scale paintings emanate humor and irony in both ordinary and marginal. Playfully mixing graphic elements with realistic renderings, Epp's latest body of work dives deep with theatrical additions, like curtains in the background of some of the images.
Experimenting with themes of disease, addiction, surveillance and bondage, the artist plunges faceless characters into new roles, bedecking them in a fantastic cosplay routine. Simultaneously, utilizing everything from human and animal anatomy to Jim Phillips-style skateboarding graphics from the '80s, Jackson takes a step away from conventional ceramics and sculpture and adorns her creations with extravagant jewelry, fur and moving elements. Cleverly using the textural quality of the medium, exciting textures and surfaces convert the melting nightmares into humorous caricatures of the absurd.
Photos and text by Sasha Bogojev