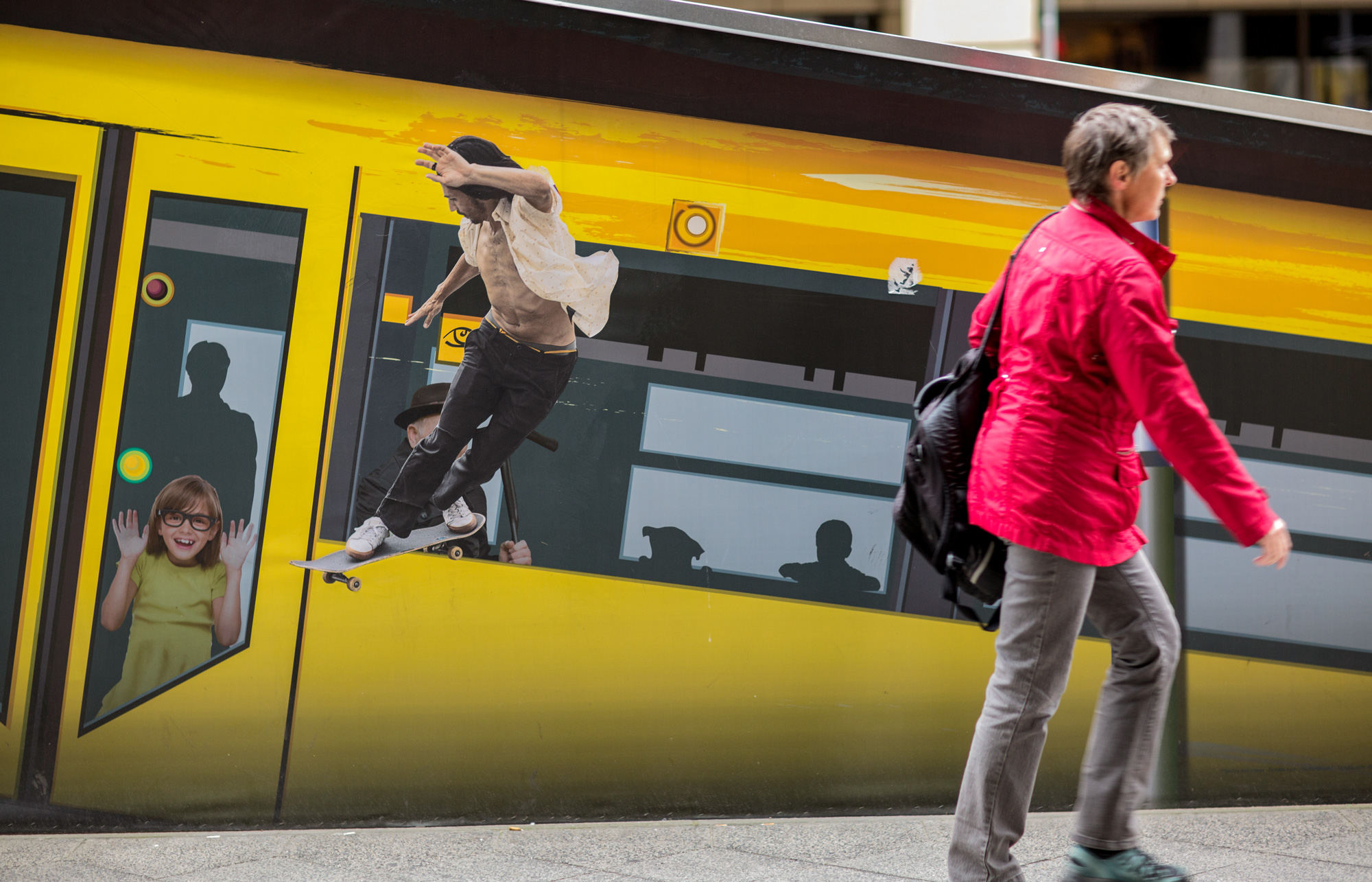 Zered Bassett
Cut and Paste
Interview by Eben Benson
A few years back, wheatpastes of cleverly positioned skateboarders started popping up around skate spots in New York, LA, and Hong Kong. From there, they materialized worldwide and earned the moniker "Paper Skaters," each new wheatpaste kindling curiosity. In 2018, professional skateboarder Zered Bassett emerged to claim the clever project.

Bassett is legendary in skateboarding for his high-speed technicality, creative spot selection, and dedication to fundamental New York style street skating. His photography stems naturally from this unique perspective, capturing the essence of skateboarding and the prized moments that define its irreverent appeal. Pasting the photos and collages onto a wall completes the circle, from street, to photo, back to the street, and back to Bassett.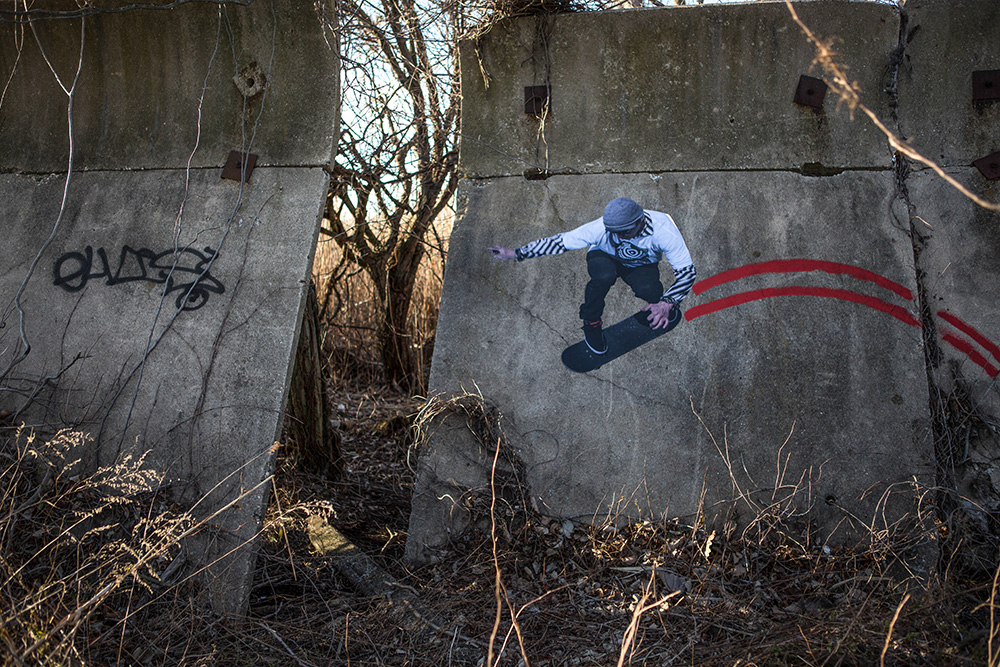 Eben Benson: How did you get started on this project? What other kinds of artwork do you make?
Zered Bassett: I was stuck in traffic one day, staring out the window at a bunch of buildings. One of the rooftops looked like a skate spot and I imagined skating it, and, in that moment realized I needed to use my photographs in a different way. As soon as I got home, I hit up my buddy to shoot a photo. We shot a photo of him and I went straight to Kinko's, printed it out life-sized and cut it out. Then, it was time to find a place to paste it up where it would look realistic. After pasting it up, I was hooked. That was 4.5 years ago, and now I have a studio with a large format printer. I also enjoy making collages.

How do you go about picking images to paste up, and then finding a place to put them?
All of the photos I paste up are photographs that I have taken. When I'm out shooting, I usually have an idea in mind, and if not, I'll just shoot what inspires me and go through the images later. Once I have selected the images, I'll search for locations where they fit to size and perspective. Other times, I'll come across a good location and shoot a specific photo for that spot.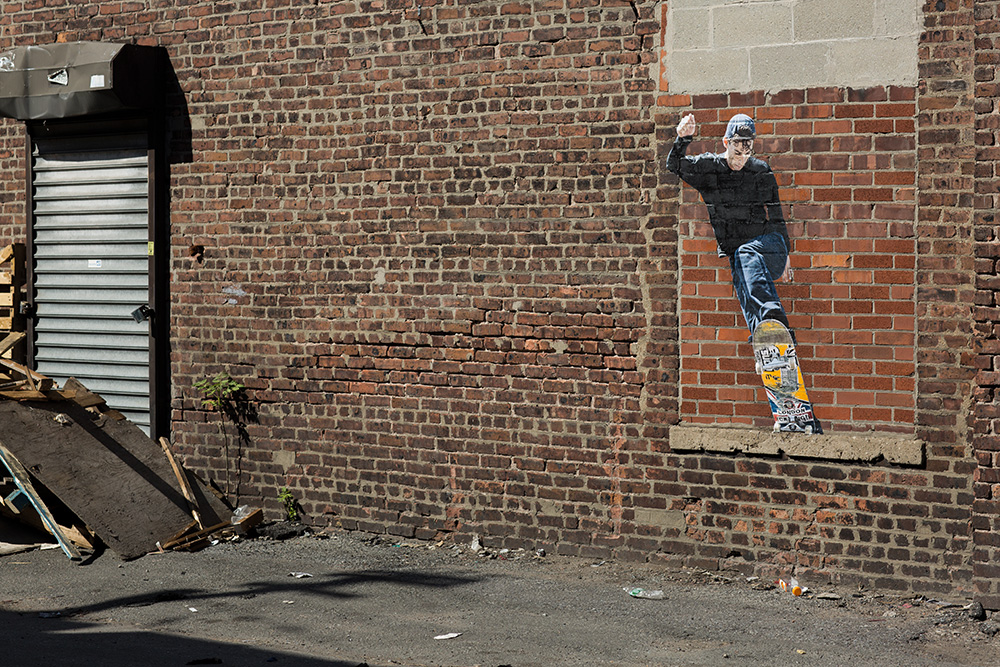 Did you grow up tagging or pasting stickers? It seems like they are linked with skateboarding, especially in cities.
I grew up on Cape Cod, Massachusetts where there wasn't much of a graffiti scene, at least that I was aware of besides the occasional penis or "Fuck You" scribbled in a bathroom stall. It was not until I started traveling to skate new places like Rhode Island, Boston, and New York that I started noticing a few tags that were in every city where I would go. It made sense, this is graffiti, picking spots to paint like skaters pick spots to skate. A few years later, I got sponsored by Zoo York Skateboards, which started as a graffiti/skate crew in New York City. That's when I started getting involved. Skateboarding and graffiti are very similar lifestyles. Hanging out with friends and people that inspire you and creating.

What was your favorite spot to skate as a kid?
The town where I grew up had an abandoned gas station with a metal curb. The older kids would bring jump ramps and rails to skate. That was definitely my favorite spot to skate.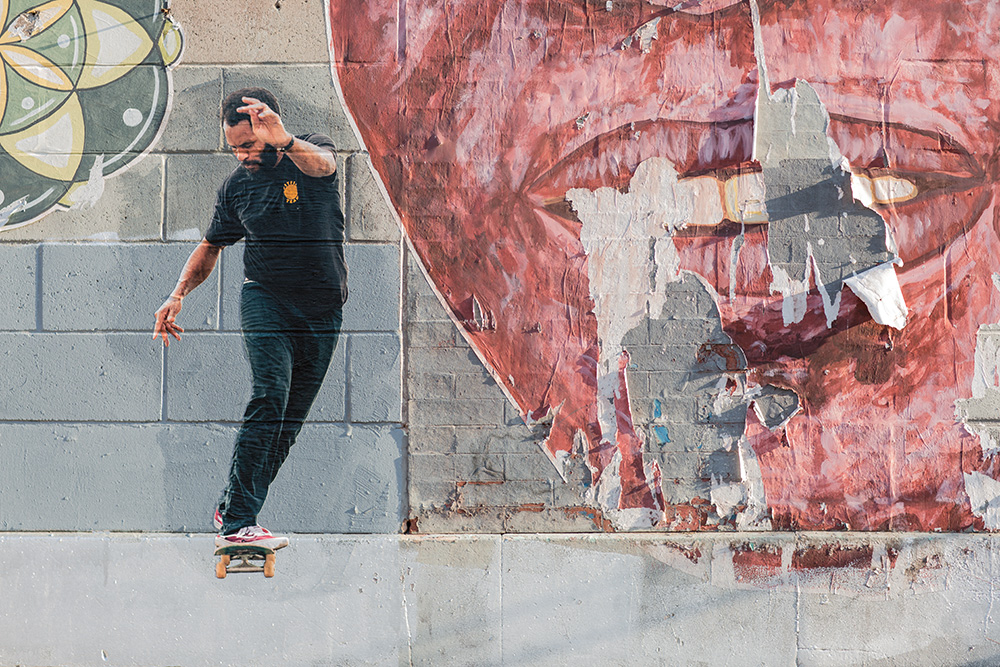 You've been doing this under the radar for a while. What sparked you coming out in the open about it?
I think I kept it under the radar for a while because I really cared about it and I wanted to keep it close. I really wanted people to see it as it was without my name attached. I wasn't really sure where I was going with the idea and wanted it to get to a place where I felt more confident about what I was doing. Now my vision is pretty clear and I want to share it.

Who are some of your creative inspirations?
I came across JR's work a few years ago and I really enjoy what he does, but I get inspired by many elements in my environment.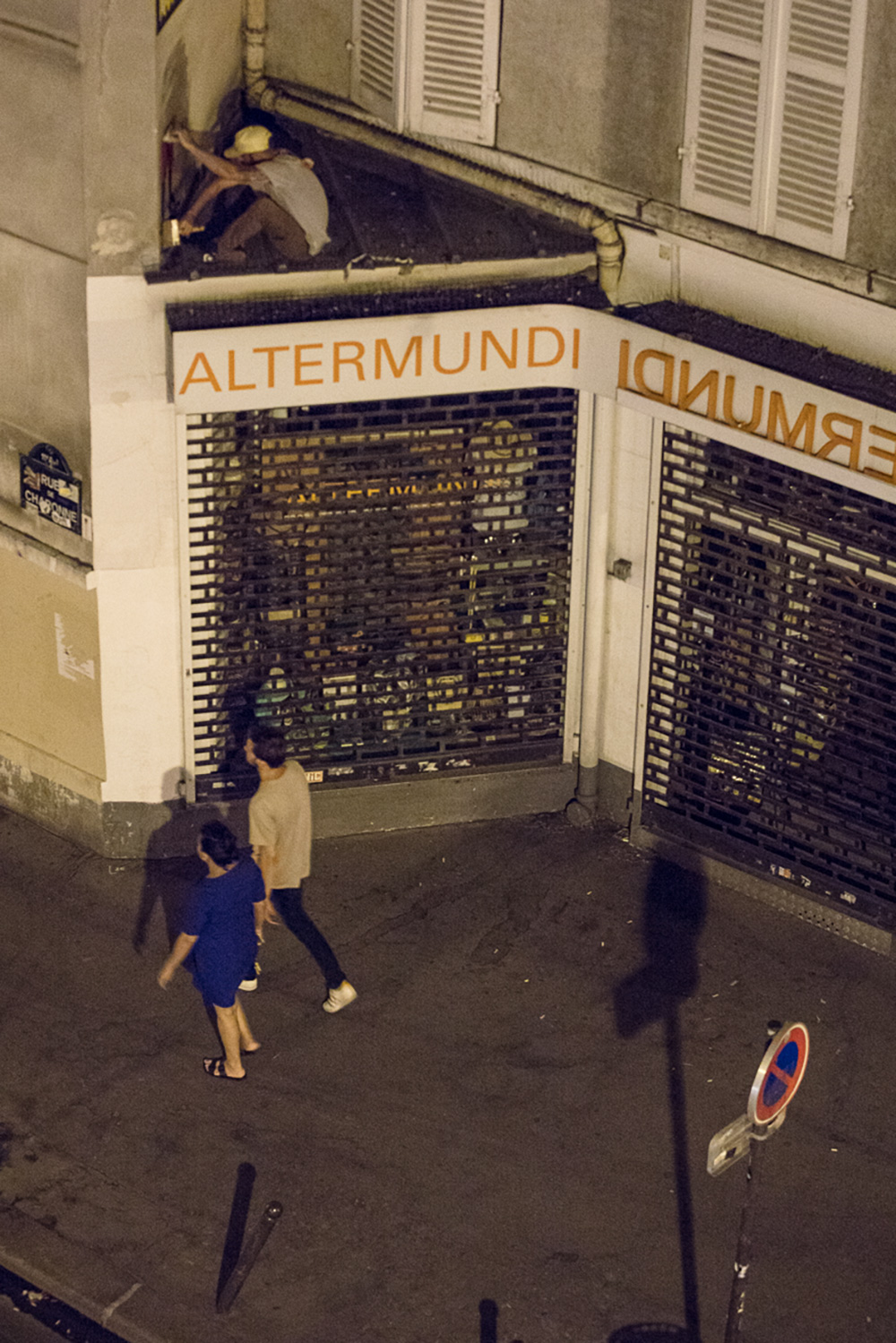 How did the collab with Habitat come about, and what other collabs do you have planned?
Joe Castrucci saw my work on Instagram and reached out. I was always into the Habitat graphics, so this opportunity was exciting for my first collaboration.

What about shows? Do you think you'll ever get all the photos together and frame them for an exhibition or something like that?
I would love to do something like that in the future. A lot of time goes into this, but it's very rewarding. Eventually, I would love to do a coffee table book.