Tishk Barzanji's "Misguided" Print Available Now in the Juxtapoz Print Shop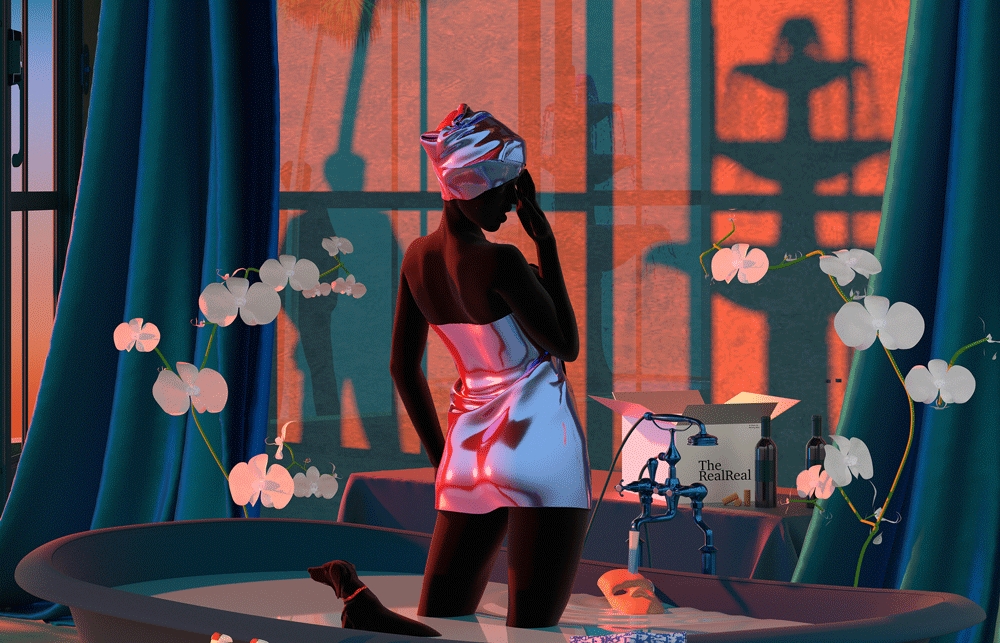 Juxtapoz is excited to announce today a new addition to the Juxtapoz Print Shop, a timed-release of a stunning new print work by London-based Tishk Barzanji entitled, Misguided. The giclee print is available only through September 30, 2020 at Shop.Juxtapoz.com, with an A3 size made exclusively for Juxtapoz. Buy it here.


Misguided features the the classic styles of the Kurdistan-born artist: sci-fi meets film noir, surrealism meets a not-so-distant future with lush colors, timeless utopian architecture and pop-culture references. This work captures a woman in her apartment, with packages and hints at our newfound personal isolation. The stunning work is one of our favorite works to date by Barzanji.

BUY THE PRINT HERE.

Two years ago, when we spoke with Barzanji on Juxtapoz.com, he gave us this insight:

"I grew up in brutalist social housing in London, it was everything I knew for most of my life. It's not particularly looked at as a pleasant places to live, and I totally can understand what you mean in that sense. People always tell me they find it ugly and a eye sore. But for me I wasn't particularly interested in the exterior but I was interested in the function and the spaces that was created within the walls. Also the people that lived there. I realised that these places get bad coverage, and judged as a whole. But there are hundreds of people that live in these places. Each level represents a life. I really wanted to show that it's not just a building, it has a heart and soul. That really got me interested in the way humans will be living in the future. I want to build solutions for housing, but housing that has the mental health of humans a key aspect of the architecture. My life hasn't been normal, I feel like I lived in a utopia. My work is for me to take back control, by showing people my Utopia through my eyes. Urban atmospheres and Brutalism speaks to my struggles. It's a type of chaos that I can't explain—it brings me comfort."




Misguided is available ONLY from September 24—30, at Shop.Juxtapoz.com.

Tishk Barzanji
Misguided
29.7 cm x 42.0 cm, 11.7 inches x 16.5 inches
Giclee print, unsigned, timed release only