New Release!: Sage Vaughn's "Keep On Pushing" Print Available Now in the Juxtapoz Print Shop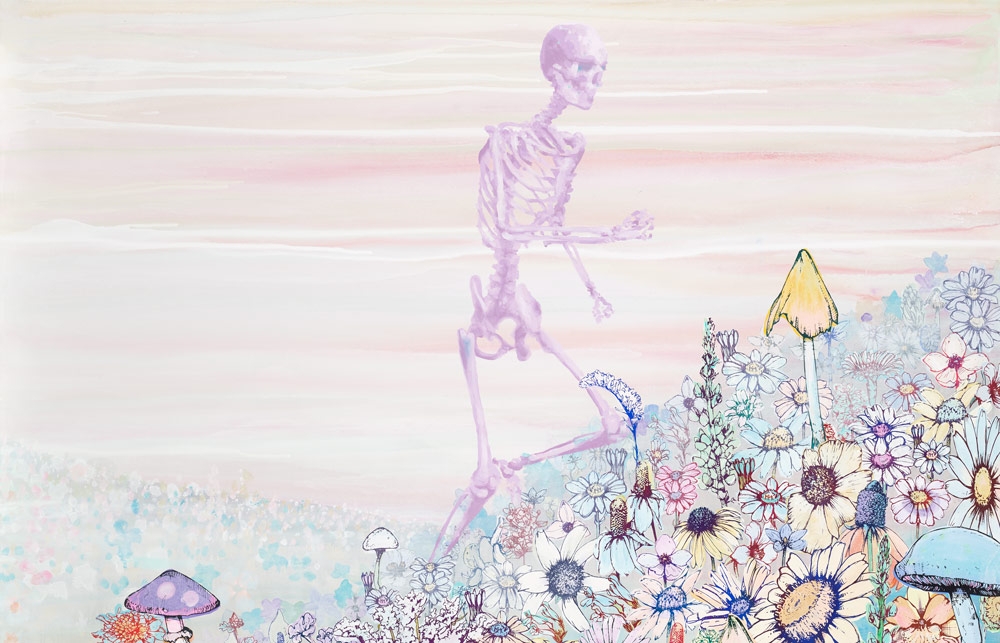 As part of our ongoing releases in conjunction with our new Juxtapoz Print Shop, today we are excited to announce the release of Los Angeles-based Sage Vaughn's work, Keep On Pushing. The giclee print is available only through October 14 2020 at Shop.Juxtapoz.com, with an A3 size made exclusively for Juxtapoz. Buy it here.


Keep On Pushing features a few motifs that Sage Vaughn has been exploring in his recent bodies of work. Vaughn is a regular to Juxtapoz readers, not only as a past cover artist but as one of the most accomplished Los Angeles-based painters in an emerging scene in the 21st Century. From elaborate paintings of gardens and flowers organized like the cosmos, to his famed butterfly works, Vaughn career of questioning how the natural world and our own existence and curiosities help define our view of the world around us. "That's why the beauty in nature is so much more profound," Vaughn tell us. "Nature is chaos, a vast savage and beautiful mess of perfection, fragile and dangerous, fleeting and infinite."

Sage Vaughn's Keep On Pushing print, an exclusive timed released edition available only from October 7—14, 2020, only on Shop.Juxtapoz.com.
"Keep On Pushing"
13.8" x 16.5"
Giclee, unsigned, timed release only
$100