Painting
Superflat Studio Visit: Christian Rex van Minnen
July 15, 2016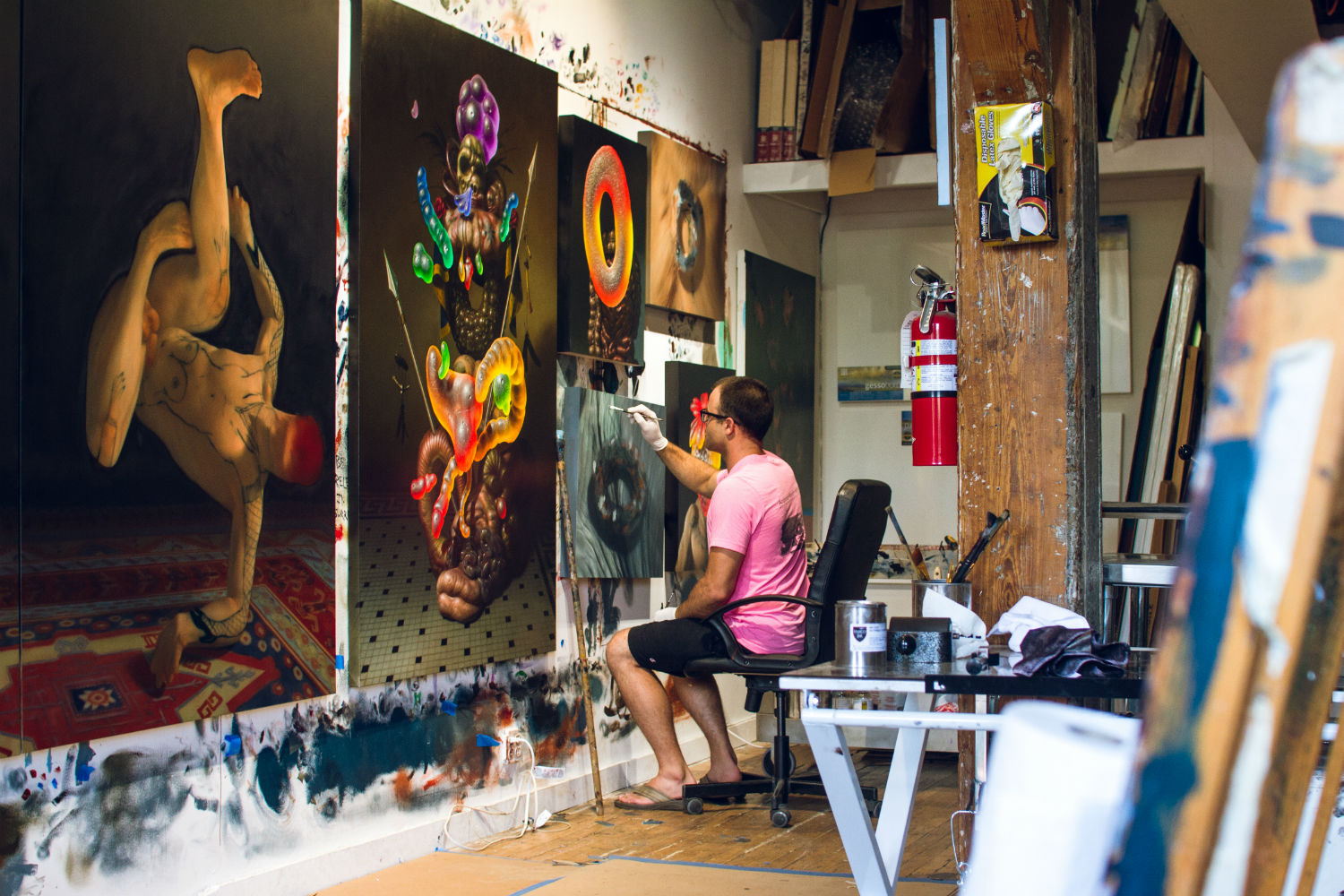 All photography by Alex Nicholson
We have been huge fans of Rex van Minnen's for years, and featured him in the April 2014 issue. His style, that is both attractively grotesque and disarming, yet oddly playful. In short, its some of the best stuff around.

For all coverage of "Juxtapoz x Superflat", click here.
Artists selected to appear in the show by Murakami include: Chiho Aoshima, Urs Fischer, Kim Jung Gi, Kazunori Hamana, James Jean, JH Kagaku, Friedrich Kunath, Takashi Murakami, Kazumi Nakamura, Otani Workshop, Mark Ryden, David Shrigley, Katsuya Terada, a selection from Toilet Paper Magazine, Yuji Ueda, Yuji Ueno, He Xiang Yu, and Zoer & Velvet. Artists selected by Pricco include Trenton Doyle Hancock, Todd James, Austin Lee, Rebecca Morgan, Elisabeth Higgins O'Connor, Paco Pomet, Parra, Christian Rex van Minnen. Erin M. Riley, Devin Troy Strother, Sage Vaughn, and Ben Venom.
Pivot Art & Culture
August 4—7, 2016
609 Westlake Ave N.
Seattle, WA 98109
Ground floor of the Allen Institute building on Westlake between Mercer and Broad in the South Lake Union neighborhood of Seattle