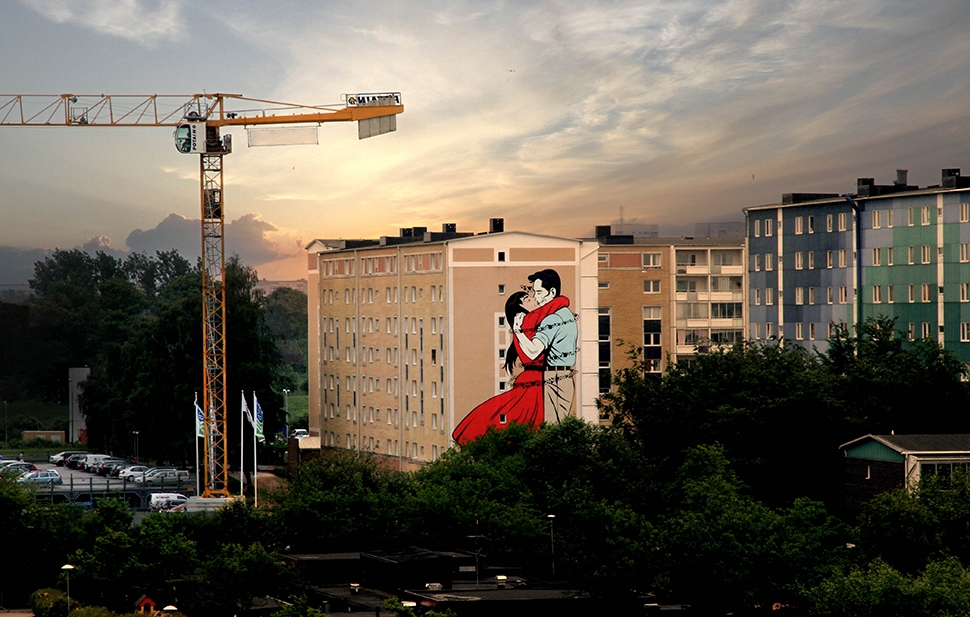 ARTSCAPE SWEDEN
The Magical Mural Tour
Kristin Farr traveled to the Artscape festival and sat down with its founders to learn more about street art's recent rise in Sweden.
Last midsommar, in a magical northern Swedish village where, in a painterly gradient, the sun only sets for a few hours each day and a mystical fog lays low in the morning across hay fields, a group of artists transformed a small neighborhood with massive murals and public art projects for the Artscape festival. I was lucky to be included in the Ljusdal edition, alongside artists Drew Merritt from Los Angeles, Marina Zumi from Berlin and Stockholm's Julia Rio, and many more international friends. The artworks were centered around Norra Station, an ambitious gallery focusing solely on street and urban art.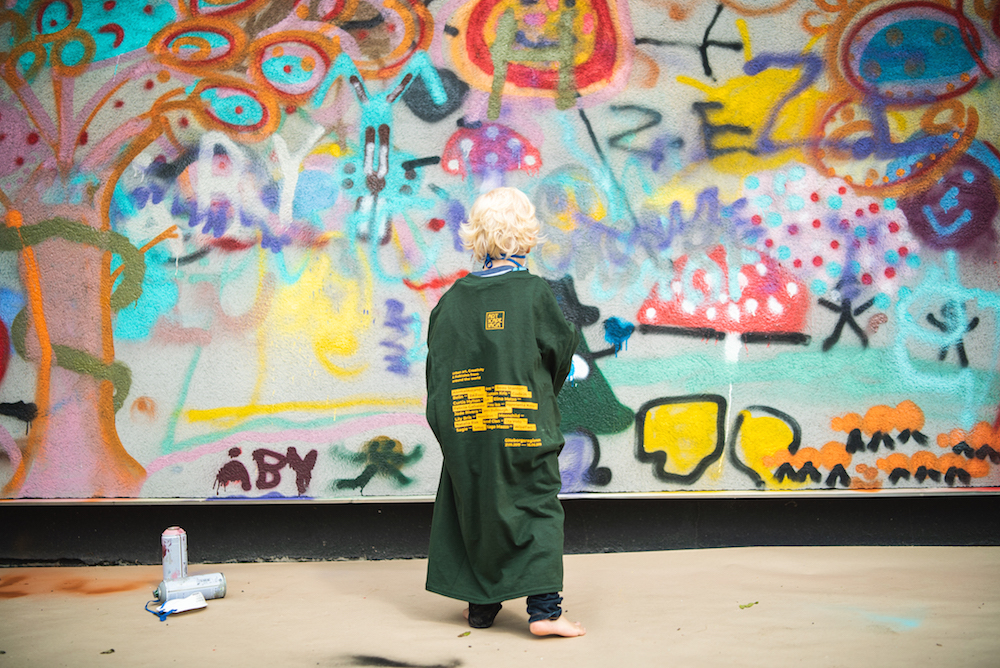 Sweden has a lot of small towns with suffering local industries, and Ljusdal could've been one of them, but the city is going all in on culture and reinventing itself in an impressive way. Bus stops have become art installations and public art is emerging earnestly. As you settle into Ljusdal, catch a local band and delectable dinner at the central Stadshotellet, just steps away from 15 new murals!
We stayed at the quaint
Borrgarden
, a bed-and-breakfast in an old manor on stunning, riverside farmland, followed by a weekend getaway to the adorable red cabins at
Ljusdal Camping
's beachside resort. For the very brave, check out
Järvzoo
, known as the wolf hotel, to continue the storybook adventure. For Swedish fashion, we shopped at
Second Hand
, an appropriately named thrift store where the clothes don't even smell funky, and local hardware store
XL-BYGG
for Scandinavian workwear and mural supplies.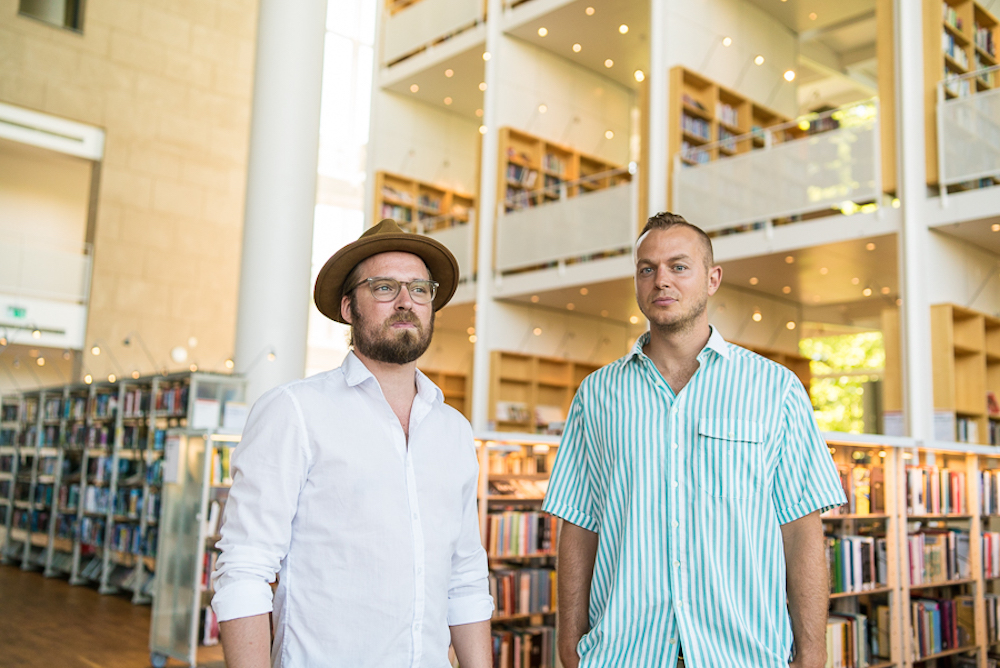 Artscape founders
Tor Hedendahl
and
Daniel Wakeham
created a kind of revolution in Sweden, where until recently, street art was a serious crime. As they attest, the Swedish graffiti scene is now strong, "Kids watched
Style Wars
on TV in 1984, and it's been rolling along ever since. But because the authorities tried to limit graffiti with bans and restrictive legislation, the modern wave of muralism had no chance to get going until recently."
The Artscape team is bred and based in
Malmö
, where they've held two festivals featuring
Cyrcle
,
ABOVE
,
Isaac Cordal
, and
Magda Sayeg
, to name just a few. Describing their first project there, they explained, "The zero-tolerance policy for street art was actually still in place in Stockholm. We knew our work would be scrutinized when we created the first-ever street art festival in Sweden. But it was a success, and straight away, cities all over the country got in touch to collaborate."
In Malmö, continue the art trip at
Moderna Museet Malmö
, one of Europe's top modern art museums, then get medieval at the proper
Malmö Castle
, former home of the Danish king. Nowadays, it hosts an art museum, restaurant, reptile zoo and a creepy dungeon.
Artscape has an eye for making a broad national imprint, holding their festival in a different Swedish City each year. When asked why they move around, Tor replied, without hesitation, "Because we can make a bigger difference." Both festival founders agree, "We might have gotten bored if we did the same city over and over again. Artscape is all about inspiring people, and we feed off the people's enthusiasm." Producing large-scale murals nationally, they have changed the face of the country's architecture, and proudly described each destination on the festival tour.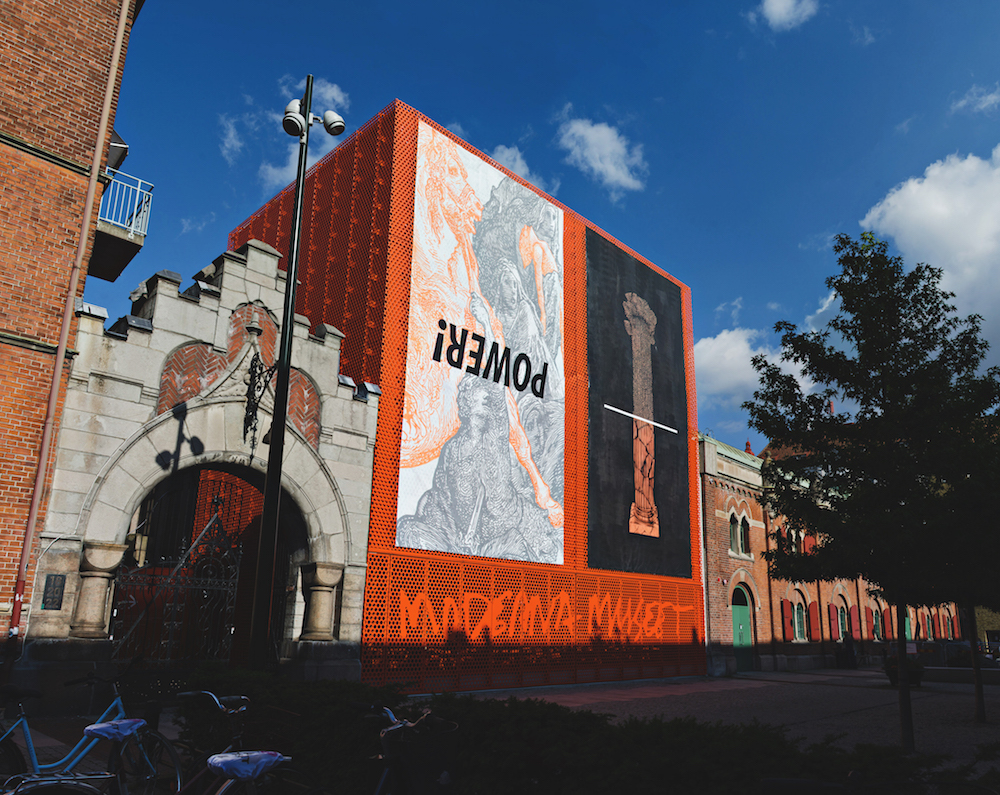 Gothenburg
is a city that feels massive and tiny at the same time. Power up with the team's favorite pork buns from
Jinx Food Truck
on your way to see murals by artists like
EINE
,
Hueman
and
RONE
. While in the region of Gothenburg, visit the
Nordic Watercolor Museum
and
Tjörn
, an island in the archipelago, offering idyllic coastal landscape for miles. Recognizing Sweden's utopian settings for storytelling, Artscape produced 2019's SAGA in the Gothenburg region, a festival and book reimagining local folklore, with artists
James Bullough
,
Mona Caron
and more.
Värmland
is another insanely beautiful place to see art. Murals by the likes of
Faith47
,
Hyuro
, and
Hitotzuki
are surrounded by mountains, lakes, forests, and moose hiding behind every tree.
Alma Löv Museum of Unexp. Art
is unexpected and unexplained, a must-see, with ten pavilions packed with some very out-there installations. An evening at
Sliperiet i Borgvik
, a 300 year-old mill that hosts a gallery and fine dining in the middle of the forest, is a fitting fairy tale finale for your Swedish escape.
And speaking of fairy tales, everyone in Sweden is incredibly good-looking. And the Artscape scavenger hunt for murals is inspirational—a magical tour made possible by the diligence of a few dedicated creatives, who have influenced an entire country to embrace public art. Among countless international mural fests, theirs is one of the best. Tack så mycket (many thanks) to the entire Artscape dream team.
–Kristin Farr