Magazine
Bred in the Bayou: Southern Gothic at Surreal Salon 8
April 21, 2016
The Baton Rouge Gallery is celebrating its 50th anniversary in 2016, and see how it's grown! Conceived as a 12-artist cooperative gallery in 1966, it is now a dynamic contemporary art center that has, for the last eight years, hosted the truly unique Surreal Salon. The submission-based event, capped with a full Surreal Salon soiree, had its highest participation this year, with special guest juror Elizabeth McGrath leading the judging of nearly 700 works. The exhibition continues to be one of the biggest celebrations of Pop Surrealism held in the United States each year, with 60 artists from 23 states showcasing work.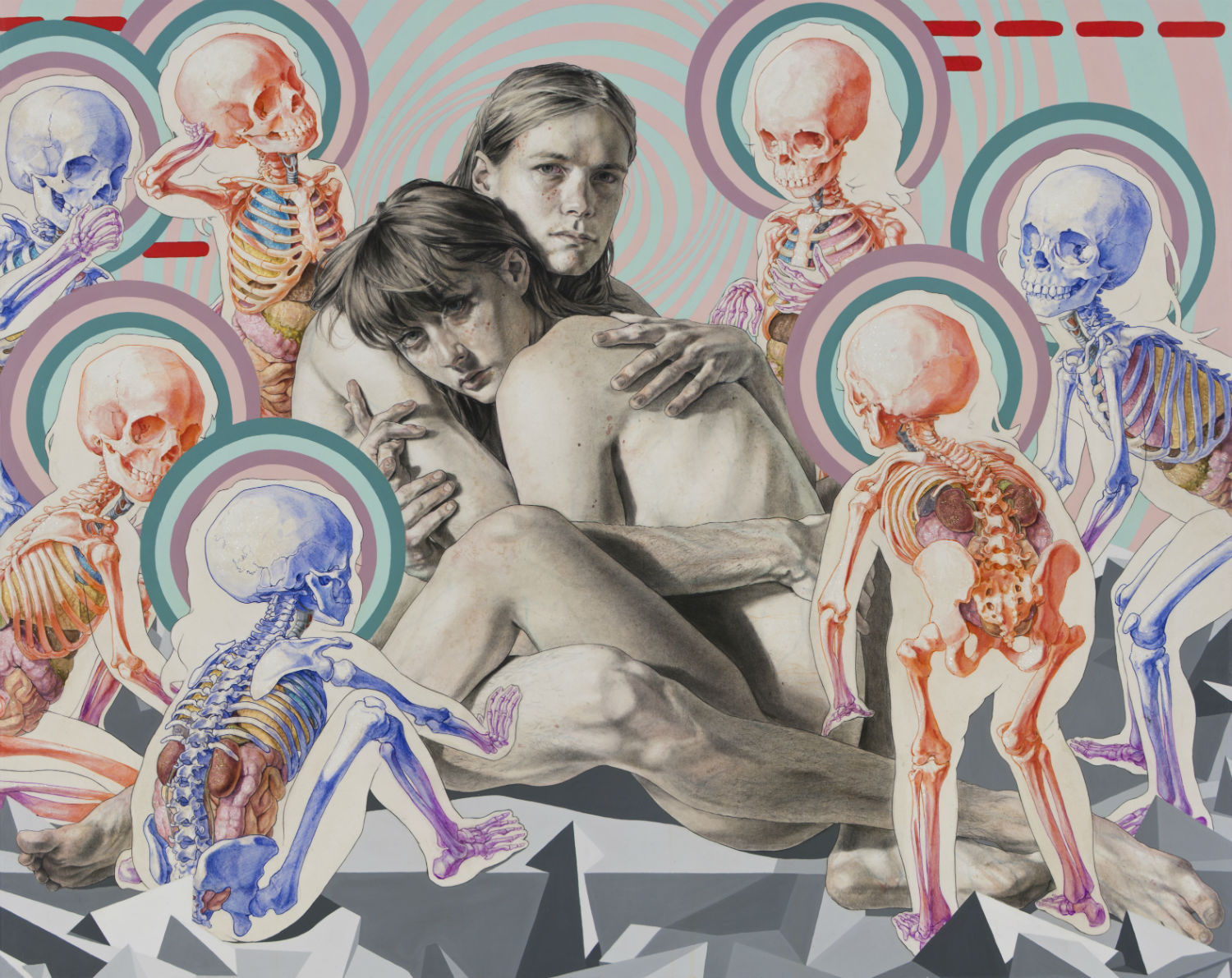 Photography by Julia Rose
"The show in person was breathtaking," McGrath said. "It took me over two hours sitting in front of the works to decide which was Best in Show. I ultimately chose Michael Reedy's But Prettier than Ever for its originality and subtle color palette. Hints of glitter illuminate a young, dystopian couple riddled with suggestions of some unknown disease." Of course, to celebrate the winner and the contest, 625 party goers subsumed themselves in the Surreal theme for a creative party that turns into an art show unto itself. "There was a vast array of original and unique handmade creations, not a store bought costume among them," McGrath said. "You could tell that everyone really took time in putting these together."
We asked Best in Show winner Michael Reedy about his work and participation at Surreal Salon 8 and how he prepared for the exhibition.
Juxtapoz: What was the genesis of your submission, But Prettier than Ever, and what motivates you in creating work like this?
Michael Reedy: I have always been interested in pursuing work that is infused with a sense of scientific aura, morality lesson, and morbid entertainment. This work, in particular, could be best described as an allegory about time and folly, in which the timeless theme of death, and its intrinsic tie to beauty and perseverance, are explored. I enjoy this duality and try to utilize elements that are simultaneously playful and painful (like the red and blue angelic death toddlers), laying one on top of the other like two scripts that can be read simultaneously, in turn blurring the contentious boundaries between life and death, pain and pleasure, the beautiful and the ugly. The human condition, and our perseverance, is an endless source of inspiration for me.
I find greater satisfaction in life as I have aged, but I have also experienced greater loss. It is like the delicate strands of silver hair that have started to populate my wife's head. At one moment, I find them incredibly beautiful, and celebrate the fact that I have had the opportunity to share my life with her, and in another moment, I am struck with my fear of growing older and eventually losing her. I enjoy this complex range of emotions, where beauty, love, pain, loss, and despair seem entwined and inseparable. And these conflicting emotions inform much of my work at the moment. However, it is also about acceptance—and finding comedy in the pratfall that is life!
----
Originally published in the May, 2016 issue of Juxtapoz, on newsstands worldwide and in our webstore.