Juxtapoz
Surreal Salon 5 @ Baton Rouge Gallery
January 08, 2013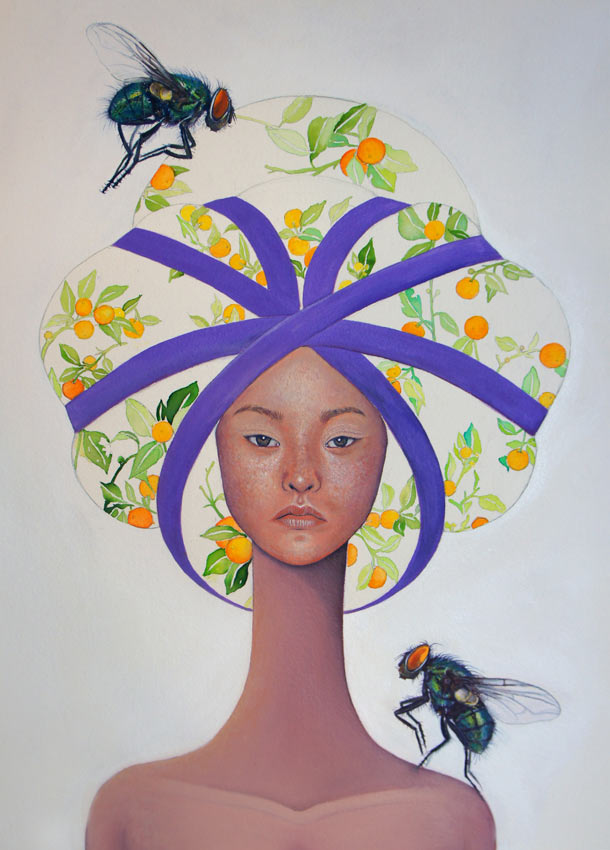 Presented by
Baton Rouge Gallery
center for contemporary art (BRGCCA), Surreal Salon 5 is aimed at once again engaging audiences in a multi-sensory art experience like no other in the region by shedding light on the growing popularity and exceptional quality of the pop-surrealist/lowbrow movement. This exhibition is currently on display at BRGCCA through January 31, 2013 featuring works from 43 artists representing 18 states.
On Saturday, January 26, 2013, BRGCCA will host The Fifth Annual Surreal Salon Soiree, a costumed soiree in honor of Surreal Salon 5, from 7 – 11 p.m. This will be an exciting evening of visual art, live musical performances, surrealist games and costumed attendees channeling their own pop-surreal visions. The event will be held at BRGCCA inside Baton Rouge's historic City Park (1515 Dalrymple Dr.).
The Surreal Salon Soiree will feature entertainment from The New Orleans Bingo! Show ("A ludicrous amalgamation of rock and bingo led by showmen with facepaint and a theremin..." ~The Chicago Tribune) and local electronic musician Matt.Cee. The Elevator Projects will be constructing a one-of-a-kind outdoor installation for the event and Of Moving Colors will be performing as guests arrive.
The work selected by the exhibition's juror as "Best in Show" will be displayed in a full-page ad in the April, 2013 issue of Juxtapoz Magazine! The artist's work will appear (w/ title, medium and dimensions listed) along with their name & website and will be recognized as "Best in Show" for Surreal Salon 5.
The Special Guest Juror for Surreal Salon 5 is artist N.C. Winters. He will be giving an informative and informal presentation at the gallery on January 27 at 4 p.m. on his own work and on the pop-surrealist/lowbrow movement itself. This event, part of the gallery's ARTiculate Artist Talk Series, is free and open to the public.