Juxtapoz
Baton Rouge Gallery Announces Call to Artists for Surreal Salon Six
October 25, 2013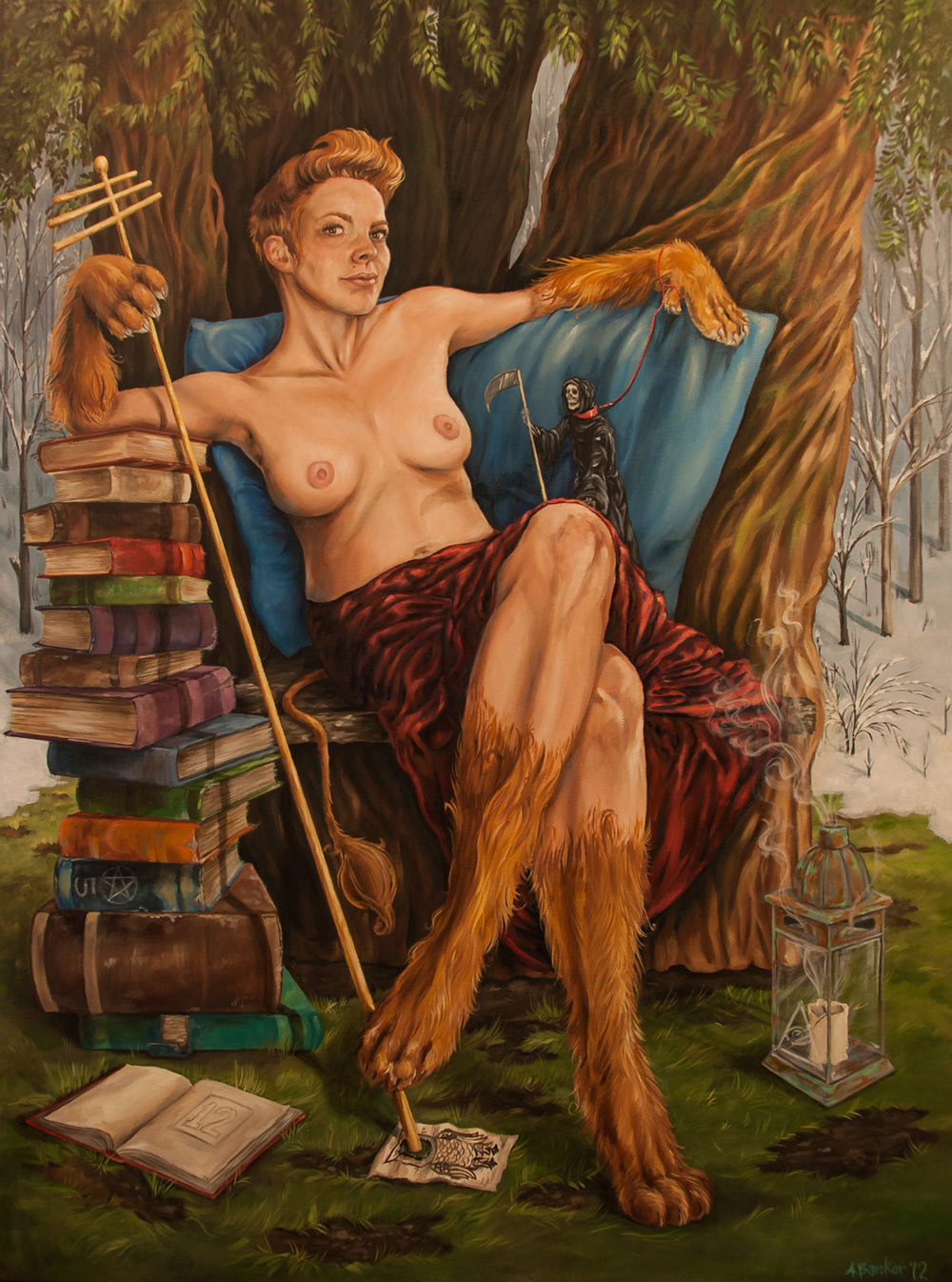 Baton Rouge Gallery Announces Call to Artists for Surreal Salon Six – A National Juried Exhibition of Pop-Surrealist & Lowbrow Artwork
Baton Rouge Gallery – center for contemporary art is proud to announce it is now accepting submissions for Surreal Salon Six, a national juried exhibition of pop-surrealist and lowbrow art from across America. Artists interested in being a part of this unique and exciting exhibition can find more information at http://www.batonrougegallery.org/surreal-salon/.
Presented by Baton Rouge Gallery center for contemporary art (BRGCCA), Surreal Salon Six is aimed at once again engaging audiences in a multi-sensory art experience like no other in the region by shedding light on the growing popularity and exceptional quality of the pop-surrealist/lowbrow movement. Submissions will be reviewed via a blind jurying process that will ensure that works are selected based solely on their artistic merit (the juror will not see an artist's name, resume or contact information).
The special guest juror for this year's exhibition is art collector, curator, gallerist and publisher Greg Escalante.
This exhibition will be held from January 2-31, 2013 at BRGCCA, in partnership with the Louisiana State University (LSU) School of Art. Escalante is a part of the School's 2013-2014 season, "Malleable Language" and will be presenting a unique lecture titled "Lowbrow Art: Blessing or Curse?" at the School of Art's Design Building (Room 103) on January 27, 2014.
The work selected by the exhibition's juror as "Best in Show" for Surreal Salon Six will be prominently featured in a two-page editorial in the April, 2014 issue of Juxtapoz Magazine. The artist's work will appear (w/ title, medium and dimensions listed) and will be recognized as "Best in Show" for Surreal Salon Six.
One of the most influential voices in the pop-surrealist/lowbrow art movement, Escalante is a respected art collector, gallery owner (Copro Gallery), curator, and publisher. He is credited - along with artist Robert Williams - as one of the co-founders of Juxtapoz, the world's most widely-distributed art magazine. He also is credited as executive producer of "The Treasures of Long Gone John" (2006). Today, Escalante is an important voice in the emergence and future of the pop-surrealist/lowbrow movement, having put together some of the most important exhibitions in the past 20 years including Kustom Kulture (Laguna Art Museum, 1993) and Kustom Kulture II (Huntington Beach Arts Center, 2013). He has been a catalyst for change in contemporary American art and has helped to catapult the careers of numerous visual artists.
Escalante will give a presentation at BRGCCA on Sunday, January 26, 2013 (4 p.m.) that will touch on a variety of topics related to the pop-surrealist/lowbrow movement and Surreal Salon Six. The presentation is free and open to the public.
On Saturday, January 25, 2013, BRGCCA will host The Sixth Annual Surreal Salon Soiree, a costumed event in honor of Surreal Salon Six, from 7 – 11 p.m. This will be an exciting evening of visual art, live musical performances, surrealist games and hundreds of costumed attendees channeling their own pop-surreal visions. The event will be held at BRGCCA inside the Recreation and Park Commission of East Baton Rouge Parish's ("BREC") historic City Park (1515 Dalrymple Dr.).
Over the past five years, BRGCCA has been proud to feature the work of over 110 artists from 30 different states as part of Surreal Salon. Those interested in seeing the works included in last year's exhibition (Surreal Salon 5) can do so by viewing the online exhibition catalogue (http://issuu.com/batonrougegallery/docs/exhibition_catalogue_opt).
Any questions related to Surreal Salon Six should be directed to Baton Rouge Gallery
via email or phone at 225.383.1470.