Juxtapoz
Victor Castillo "Pure Pleasure" @ Merry Karnowsky Gallery, LA
Feb 01, 2014 - Feb 22, 2014Merry Karnowsky Gallery, Los Angeles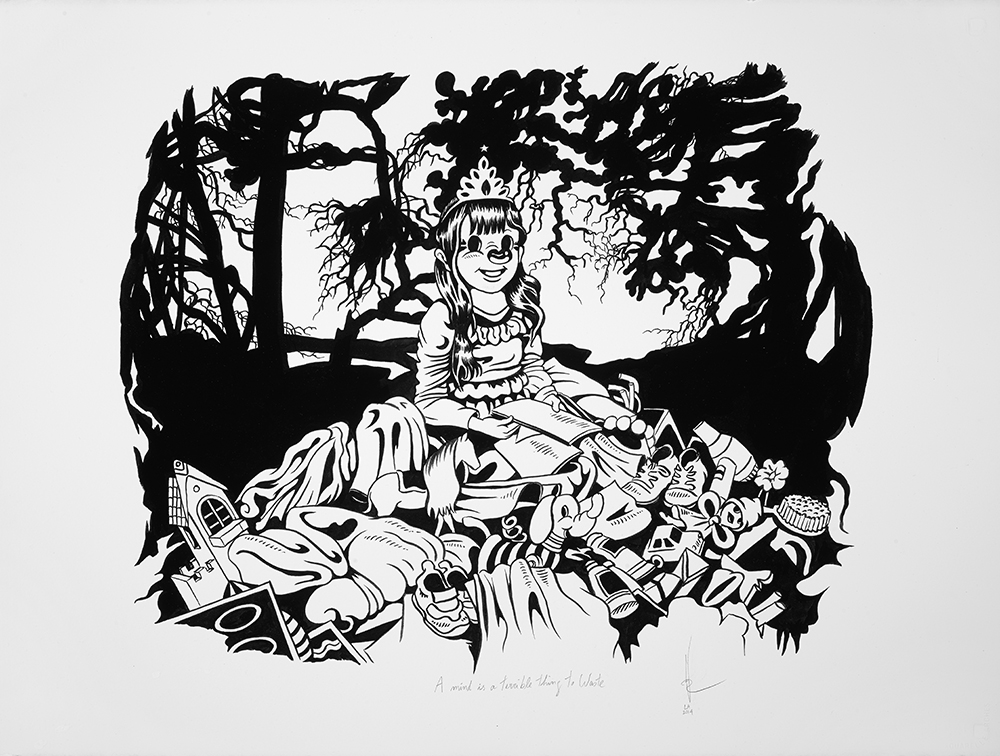 Following Under Heavy Measures last year, Victor Castillo (featured in our March, 2013 issue) returns to Merry Karnowsky Gallery with Pure Pleasure, featuring 12 black-and-white paintings on paper and a large-scale mural installation that emphasize the artist's deft hand and brilliant compositions.
Pure Pleasure is a pause, a departure from the vividly-colored acrylic paintings the artist has previously presented. What Castillo proposes in paring down to the essence, to ink on paper, is refreshing and equally impactful. It's like championing a return to analog in an image-saturated digital world.
Since moving to Los Angeles in 2010, Chilean artist Victor Castillo has presented his work in solo exhibitions in Los Angeles, New York, Hamburg, and Tokyo, as well in group exhibitions in the United States, Chile, Denmark, Italy, England, Germany, France, and Switzerland. His work was featured at Les Enfantes Terribles at the Lyon Biennial, France and has been reproduced in numerous publications worldwide.
Victor Castillo - Pure Pleasure
February 1st - 22nd, 2014
Merry Karnowsky Gallery
Opening Reception: Saturday, February 1, 8 - 11pm RSVP ESSENTIAL to info@mkgallery.com