Photography
Where the Heaven Flowers Grow by Aaron Huey
November 11, 2015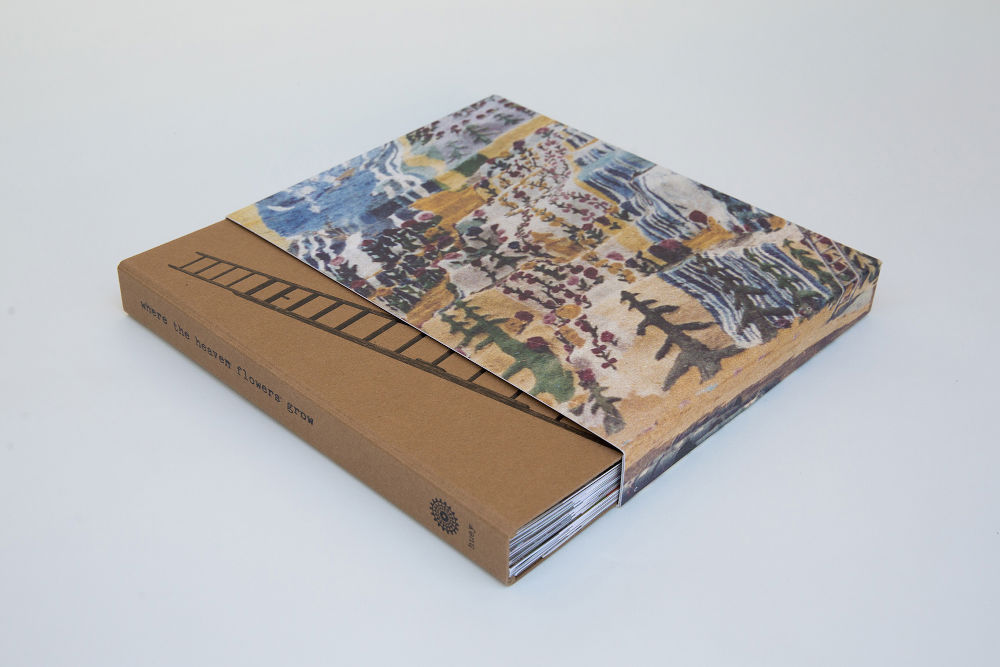 Originally published in the December, 2015 issue of Juxtapoz, on sale now.
For almost thirty years, Leonard Knight cultivated a five-story mountainside near California's Salton Sea, complete with flowers, waterfalls, and rivers to broadcast his message: "God is Love." But Knight's evangelical dedication to his artwork transcended its religious credo. His unwavering confidence in the power of love inspired visitors of all and no faiths to marvel at an artwork that defied labels. Knight had no intention of being an "artist," yet undeniably, he became one. Salvation Mountain, as it came to be known, is a monumental work of Outsider Art and now recognized by Congress as a "national treasure."
Where the Heaven Flowers Grow is a collection of images by photographer Aaron Huey, made during the last years Knight was able to work on the mountain. Much like Knight's mountain, the book is meant to be experienced as a physical object. The various photographs, letters and artifacts contained within the cover are best enjoyed petal by petal and scattered upon a table before you. In the spirit of Knight's life work, the book is not bound by traditional rules of the medium. It is beautiful rethinking of the photo book and has us excited about future releases from Huey's new publishing venture, Outsider Books. —Alex Nicholson
Where the Heaven Flowers Grow by Aaron Huey is available here.