Photography
The Soviet Union's Abandoned Nuclear Test Cities
September 18, 2014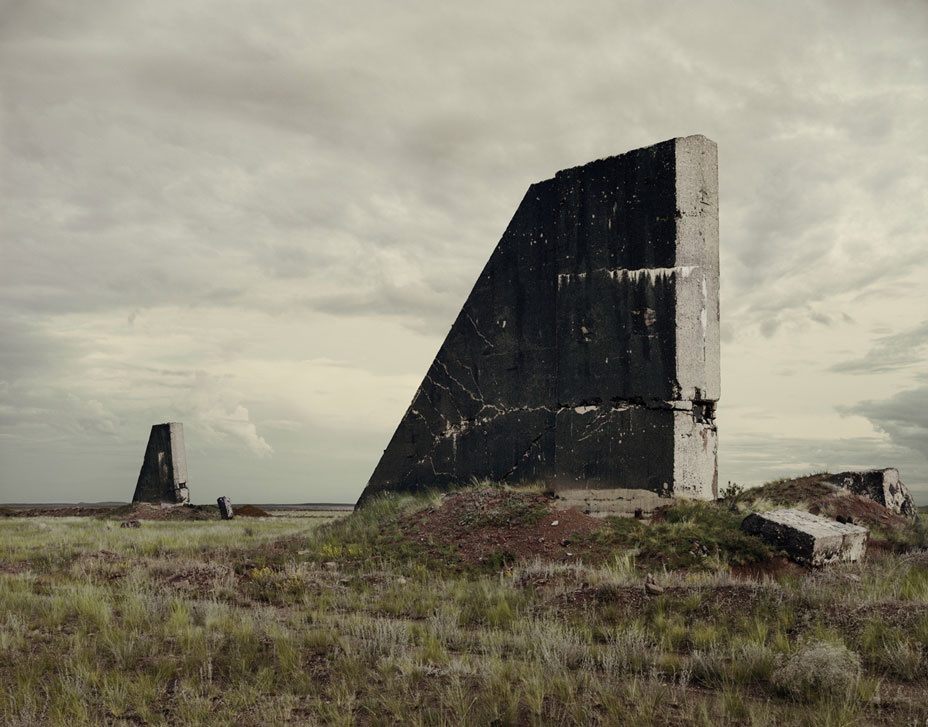 Nadav Kander began a three year survey of secret Soviet scientific cities and missile test sites when he learned of the existence of two "closed" cities on the border between Kazakhstan and Russia that tickled his curiosity for secrecy and his interest in the aesthetics of destruction. This fascination then took him from East Kazakhstan to the desolated landscapes of the Aral Sea. The restricted military zones of Priozersk and Kurtchatov did not appear on any map until well after the end of the Cold War. Long-distance missiles were tested in Priozersk, only known at the same time as "Moscow 10", under great secrecy. Hundreds of atomic bombs were detonated in the so-called "Plygon" near Kurchatov until the program ended in 1989. The bombs were exploded in a remote but still populated area, and convert studies were made of the effects of the radiation on the unsuspecting inhabitants. He was then drawn to the bleak Aral Sea where there had been a military presence in the area, which had been responsible for launching the missiles used in the development of the defense systems in Moscow 10.
Nadav Kandar's book Dust will be on sale in the US this November, for more information visit hatjecantz.de
An exhibition of the photographs is on view at Flowers Gallery in London through October 11th.
For more information about Nadav Kander, visit nadavkander.com
All photograps © Nadav Kander, Courtesy Flowers Gallery