Photography
Return of the Rudeboy
June 10, 2014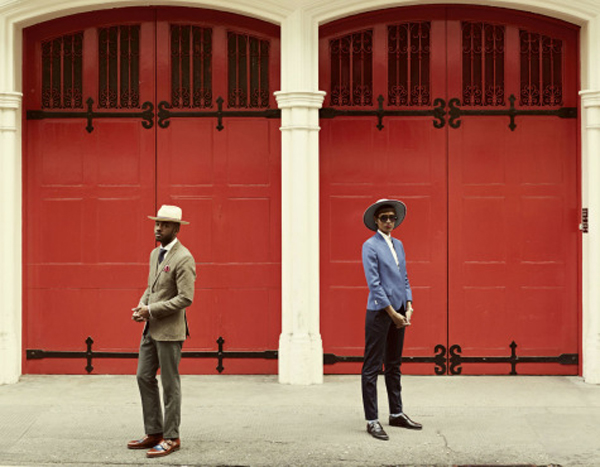 Photographer Dean Chalkley and creative director Harris Elliot are bringing the 'Rudie' back to the forefront of London's attention in a new exhibition at Somerset House. Acknowledging the essence of what it is to be a Rude Boy in the 21st Century, the collaborators photographed over 60 individuals who embody the swagger, style and attitude that has always been quintessential to this particular subculture.
Originating in the streets of Kingston, Jamaica in the late 1950s, the Rudeboy came to represent young rebels dressed in sharp sartorial style (think mohair suits, skinny ties, pork pie hats and mirror shined loafers) who instigated a new movement in fashion derived from the influences of American Jazz, R&B musicians and notorious gangstas.
Maintaining the original ethos and sentiments of style, the 'Rudie' of today has evolved and adapted for a new generation. Nevertheless music has always played a particularly prominent role in the influence of this way of dress. Striving to offer more to audiences than just the visual street setting of those particular individuals photographed, Chalkley and Elliot have also compiled a playlist with the assistance of each subject featured, offering a soundtrack to an immersive experience of Rudeboy living. Documenting the evolution from a choice in dress to a way of being that continues to prevail today.
Return of the Rudeboy
13th June – 25th August 2014
text by Maresa Harvey