Photography
Joanna Piotrowska : 
FROWST
July 05, 2014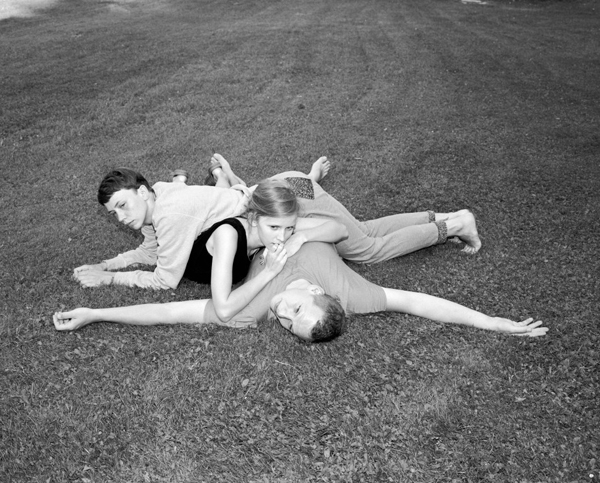 The odd quirks and mannerisms of our families are what we tend to love the most, yet for the most part it is a stylised image of neutral order and content conformity that we choose to portray in our family portraits. Where smiles and scenes of happiness or celebration are the standard subjects of family albums. There have of course been numerous photographers who have documented the private 'other' of family life, those scenarios that we experience daily but not the ones we generally go running to grab a camera to document.
Joanna Piotrowska has however produced a carefully staged series of images that capture moments of intimacy with her own family, recreating moments that signal a blur in the distinction between the boundaries of their relationships. Piotroswka acknowledges a fundamental anxiety in our family ties; simultaneously oppressive and rewarding. Described by publishers MACK as 'intentionally nostalgic,' the use of black and white photography emphasises her subjects, focusing her audience on the sculptural qualities of their positioning and expressions.
Taking from her title the incongruous sensation of a warm or stuffy atmosphere, this dialogue between the protective yet claustrophobic feelings we have towards our family is compelling.
text Maresa Harvey