Photography
Issei Suda: Tokyokei
July 24, 2014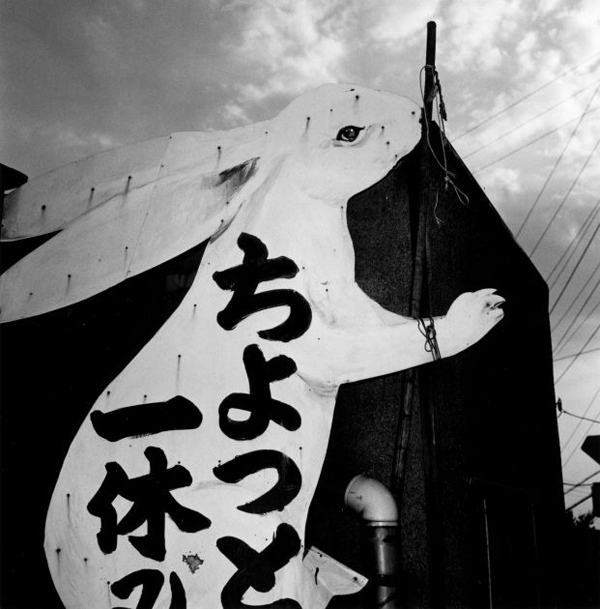 During the 1970's and 80's photographer Issei Suda documented the streets of Tokyo. Whilst the sidewalks are busy with a myriad of people, businesses and the hustle and bustle of a city, the streets that Suda captured are a far away vision compared to the images we see today of the modern mega-city.
Suda has managed to document an element of mysteriousness and of hidden stories, permeating this series with a sense of vitality and intrigue. We see a couple with their backs turned away, wearing long city overcoats they look out across palm trees which silhouette themselves onto their backs; men in suits about to conduct their work look nonchalantly over their shoulders or wearing shades down at the ground, a man kissing a budgie and a curtain of glistening fish tails hanging from the ceiling. Each image exacts its own marker as a moment in this period of Tokyo's significant history. Evoking a sense of longing for a time when unique obscurities could be noticed. As Suda states: "The Tokyo of my youth has vanished, but still there are times when I feel joyously nostalgic, sensing the happiness at festivals…or observing the unconscious actions of passers-by."
text Maresa Harvey

Tokyokei, by Issei Suda, is published in limited edition by Nazraeli Press. Many more images from Tokyokei can be seen here.