Photography
amy elkins's "Lucas"
July 25, 2014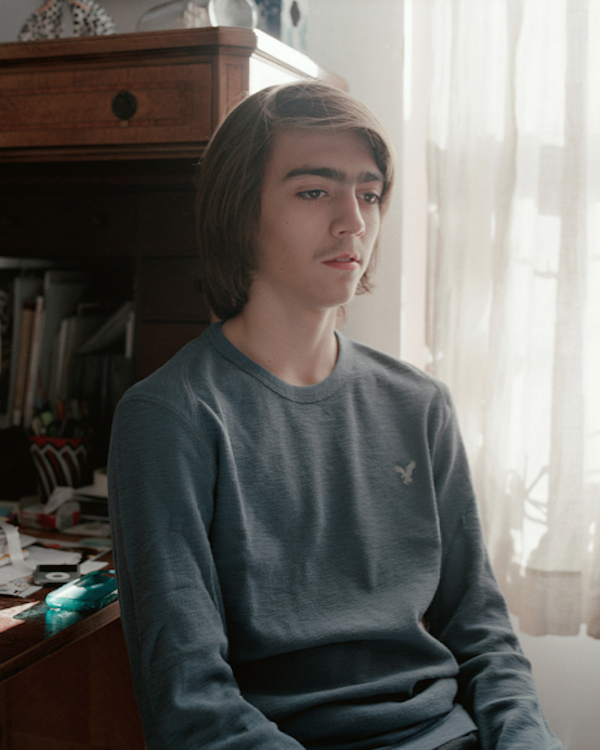 Amy Elkins photographed Lucas from the time she met him at a wedding, aged 13, every three to four months since. A "longitudinal portrait", the images quietly record changes in his face and activities. Reminiscent of rummaging through your childhood wardrobe, his shirts change from jerseys to band tees and then back to blank fabrics. Arguably the most interesting shift in the interaction between Lucas and Amy's camera is the way in which he sits for a portrait, his body language turning over the course of time.
Elkins studied photography at the School of Visual Arts in New York City, where Lucas also lived during the creation of his portraits. She recently received the 2014 Aperture Prize for her photographs and correspondence with men serving life sentences or death row in American maximum security prisons. Black is the Day, Black is the Night. Amy Elkins is currently based in Los Angeles.
text by Linnea Stephan