Juxtapoz
Yamamoto Motoi: "Return to Sea"
August 13, 2012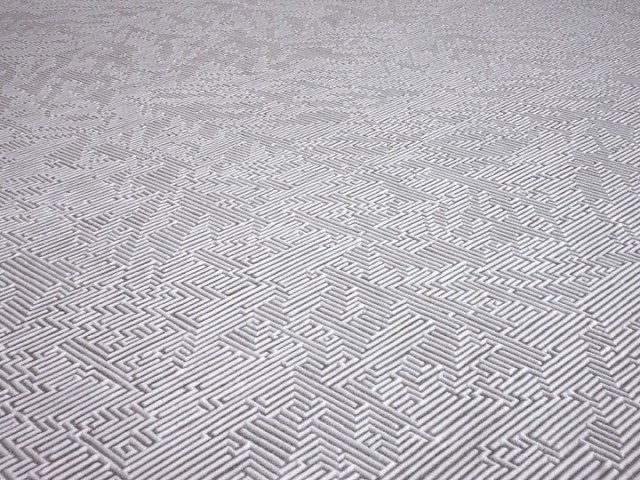 Yamamoto Motoi hails from Hiroshima Japan where he worked in a dockyard until he decided to commit full-time to art production at 22-years-old. Based on his "Return to Sea" project alone, it seems that Motoi has made a good choice. After his sister had passed away from brain cancer, Motoi made a series of installations that quite literally flatten the patterns and channels within the brain by rendering them in poured salt. These meticulous and intricate poured salt labyrinths  are then encouraged to be scooped up, bagged, and tossed back into the ocean, a process that delicately captures the ebb and flow of creation and destruction and ultimately the beauty and complexity of life and death. The work and its metaphysical embodiments are painfully laborious and ephemeral, while also being simple and direct. Motoi's work will be going up at 
Leband Art Gallery
in Los Angeles August 24th.
Yamamoto Motoi's 
blog
.