Juxtapoz
Works by Dean Monogenis
February 13, 2012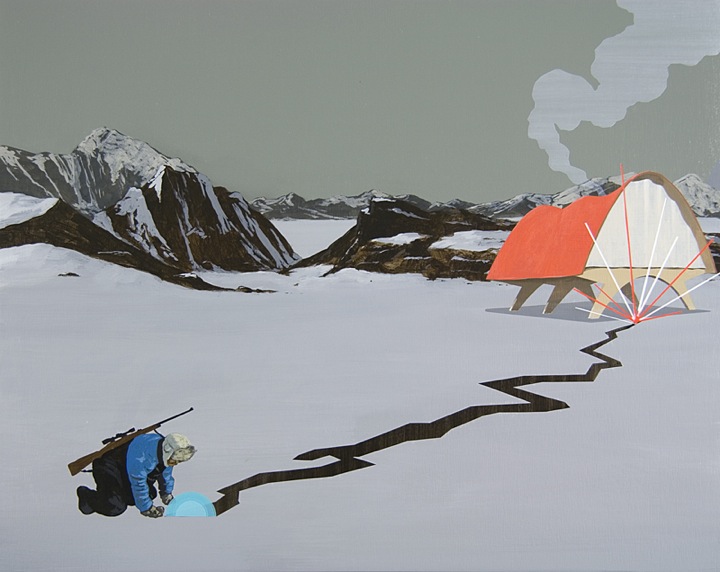 A great find today was the work of Brooklyn's
Dean Monogenis
, an artist who creates futuristic and architectural acrylic on wood paintings, as well as works on paper and sculpture art. Monogenis had a solo exhibition at NYCs' Morgan Lehman Gallery last year, and a solo at Athens, Greece's Xippas Gallery this year.
In Monogenis' artist statement, he says:
Through my work I explore situational relationships of otherwise incongruous elements. An example would be a high rise at the foot of a glorious mountain, or a "new construction" condo spawning out of an isolated field of vegetation. I paint these settings as utopias or fantasy environments. Noticeably, the more I scour the internet or document my travels for source material, the more I find that some of these imagined scenarios already exist. In such cases, my work becomes a commentary on globalization or expansion, which are inevitable. While this may be true, I am not making an indictment. Instead, I am more interested in exploring the awkward beauty inherent in development and decay.
via TCR