Juxtapoz
Typography City and New Works by Hong Seon Jang @ David B Smith, Denver
May 15, 2012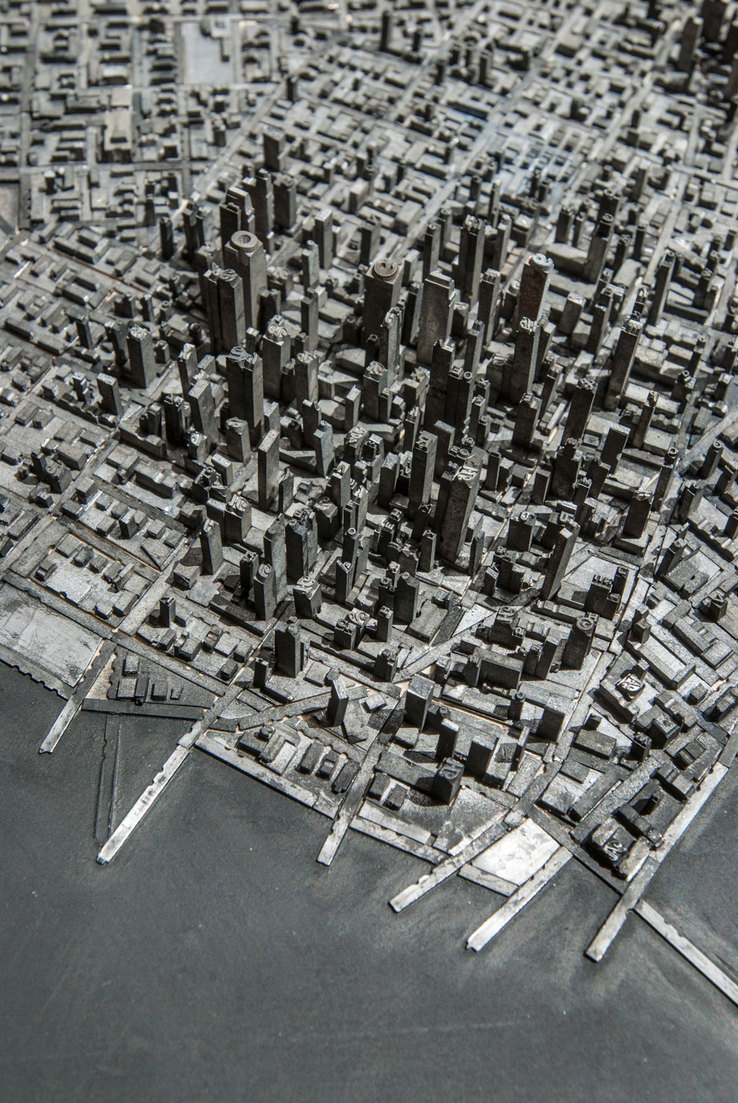 Denver's David B Smith Gallery has a fantastic new exhibition of works from Hong Seon Jang, featuring a fantastic sculpture piece titled Type City, featuring letterpress on wood panel made to resemble, you guessed it, the cityscape. The exhibition, with the great title of Labyrinth, features Jang's signature tape drawings, where he creates large scale works on chalkboard using tape.

Here is a bit of press from David B Smith:

Jang suggests through his works that, in addition to the potential for beauty in the banal, concepts of fragility, creation, and extinction, while typically aspects of the natural world, are not irrelevant to us. By introducing these topics through the things we use on a daily basis, Jang plays with concepts of civilization, functionality, and order. He de-contextualizes classroom, office, and informational materials, such as National Geographic magazine, and repurposes them within a larger conversation encompassing topics of life and death, renewal and development, and creation and extinction. Though these subjects may seem to be the stuff of cosmic enterprise or perhaps of Hobbes' State of Nature, Jang argues that we aren't as far from these dichotomies as we might think, despite the veneer of our civilization.
Hong Seon Jang: Labyrinth
May 4, 2012 - June 16, 2012
David B Smith Gallery
Denver, Colorado