Travel Insider
Step Into the World's Largest Collection of Antique Toys
August 24, 2017
There is no shortage of museums in Mexico City, around 150 of them are scattered around the expansive cityscape. There are the museums that you'll find in any tourist's guidebook: The Frida Kahlo Museum, the (highly recommended) National Museum of Anthropology, Palacio de Bellas Artes, and other institutions dedicated to the city's long legacy of art and history.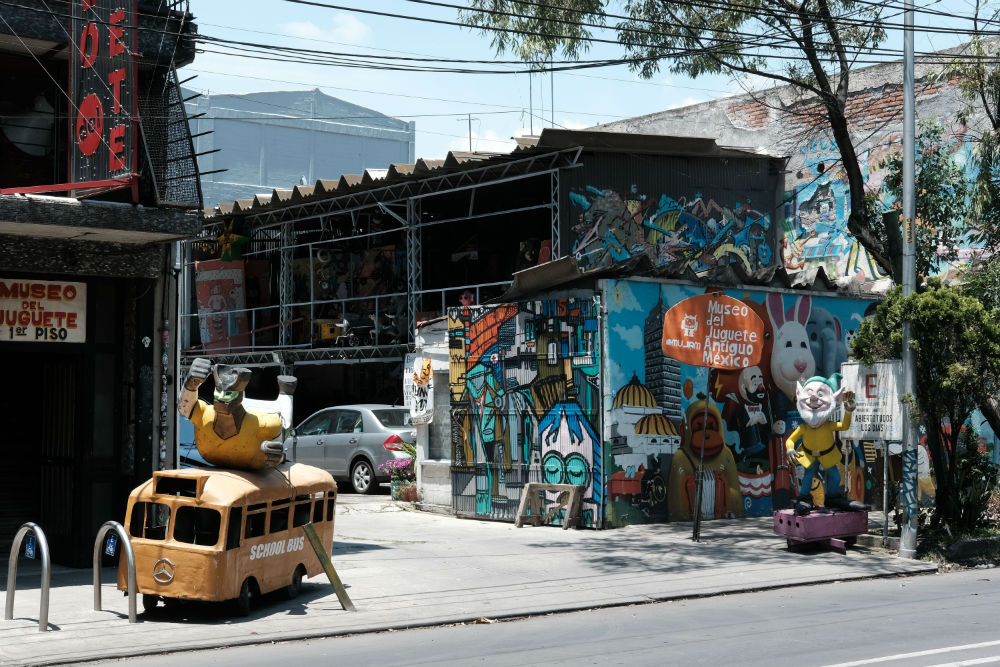 Photographs by Alex Nicholson
But down side streets, in sometimes distant neighborhoods, you will find buildings and the occasional backroom or attic that hold more unusual collections: Museums dedicated to the best designed packaging or antique shoes, communist revolutionaries, political prisoners, and even one housing mummies that were discovered by Zapatista's searching for buried treasure. And nestled in a primarily residential neighborhood, just far enough from anything to feel properly hidden, is Museo del Juguete Antiguo Mexicano, which houses the world's largest private toy collection.
Spanning four floors, the extensive display is surprisingly only a quarter of the toys architect Roberto Shimizu Kinoshita's has spent his entire life accumulating. Literally bursting from every inch of floor, wall, and ceiling space in the building, the toys span from the 19th century to the 1980s and focus on toys that were popular in Mexico. The rotating displays of toys are dedicated to everything from Lucha Libre or the circus to clowns and barbie dolls. It's a fascinating place and very unique to Mexico. Even if the collection were displayed elsewhere in the world, the experience would be nothing like it is now.
Check out photos from our visit in the gallery above and let your childhood dreams or adult nightmares come true...