Journals From Milano: Russ Pope's "Summer People" in Italy, Days 1—2
Antonio Colombo
//
September 27, 2018 - November 17, 2018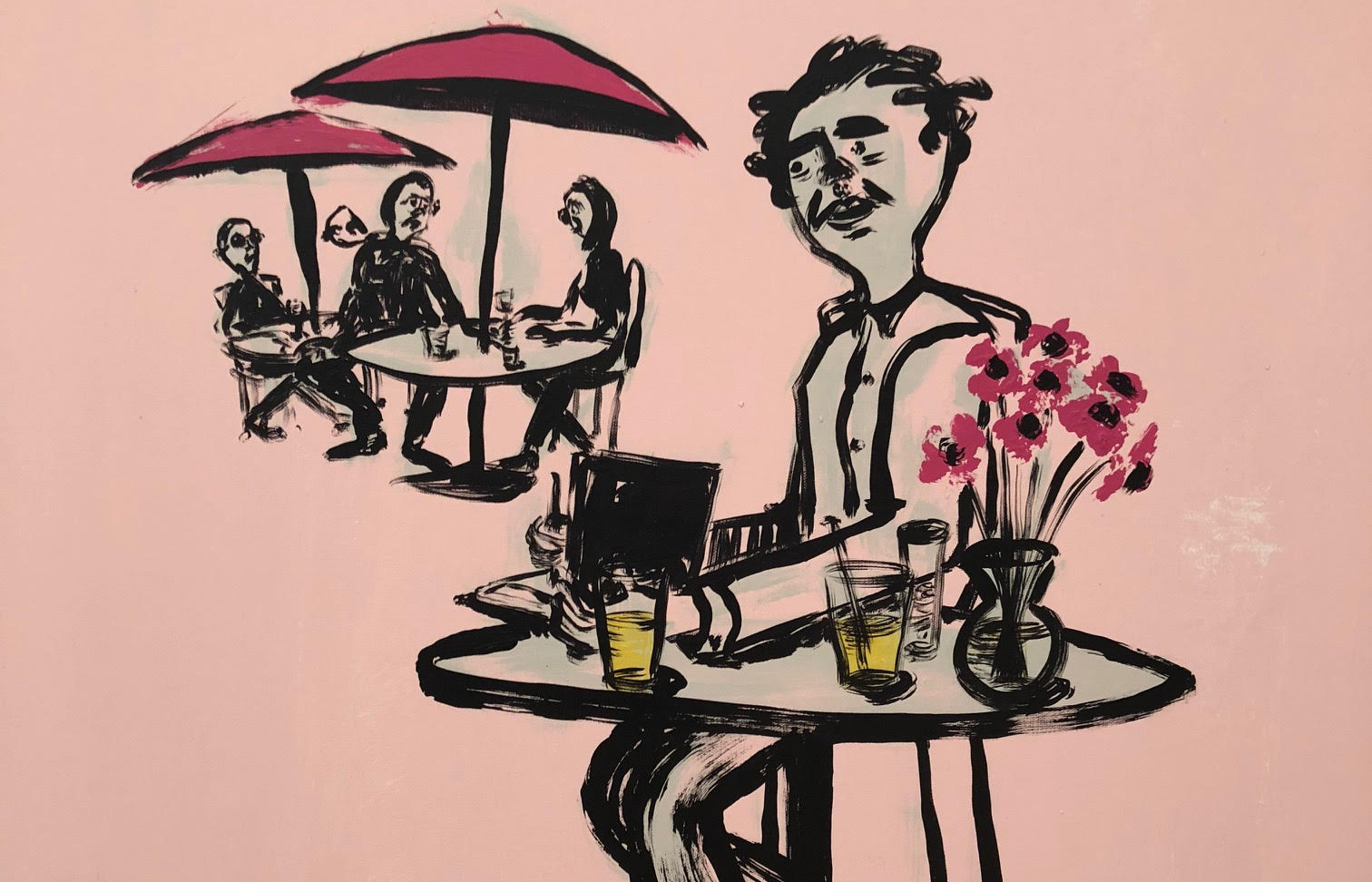 For the next few days, we will be getting journal entries from Russ Pope from northern Italy, specifically for his new solo show, "Summer People," opening at Antonio Colombo Gallery in Milan on September 27th. As we followed along with Russ in Japan this past summer as he had 3 shows in 9 days, we wanted to get messages as Russ draws his way through Milan.
—Juxtapoz

Russ Pope: Italy is known for its history, its food, its fashion and its art. I have visited Italy many time and with each visit I am inspired by the creativity, class and culture. With my art show "Summer People" opening at Antonio Colombo Gallery September 27th, I was hyped to head back. Milan is one of my favorite cities: the city In which I have spent the most time wandering the streets aimlessly, eating amazing food, and drinking the espresso at every corner. This trip I am using Milan as a home base, but am also taking day trips to Venice and Florence to explore more of Italy, its food, art, culture and beauty.
Friday morning I was packed up and ready to go.




Landing in Milan, my first stop was at Cafezal Specialty Coffee for a coffee with Antonio Colombo. We talked art, Cinelli bikes, and bike racing. I checked in at the gallery to make sure the hanging was going well for "Summer People" and then headed off to my favorite, Bar Basso. Maurizio, the owner of Bar Basso, makes me smile and the giant negronis are hands down the best in the city. I spent the rest of the evening sitting outside watching nighttime decend on Milan.




Sunday was slow and easy, like the city itself (when it's not fashion or design week): brunch at the Moleskin Cafe, a leisurely walk through Sempione Park and a visit to Sforza Castle. In the afternoon, I headed to Fondazione Prada for a late lunch at one of the coolest spots I have ever been to, in Italy, or otherwise, Bar Luca, the Wes Anderson designed cafe in the lobby of the Prada. Festooned with a Steve Zizzou pinball machine, Grand Budapest Hotel wallpaper, a jukebox and some of the best little sandwiches, desserts and drinks around, this is the place. All fueled up on some Wed Anderson goodness, I checked out the contemporary exhibits at the museum. After a walk through the galleries, I watched the sun go down over the city at the rooftop bar, Torre. A must see in Milan and a great way to wrap up a visit to the Fondazione Prada.




https://www.russpope.com/