Travel Insider
Jeroen Smeets Takes Us Through Copenhagen
March 28, 2016
Copenhagen-based The Jaunt is the brilliant arts program that sends artists to locations around the world to seek new avenues of creativity, culminating in inspired special print releases. We tried the process with The Jaunt's Jeroen Smeets and discovered the delights of Denmark's most famous city.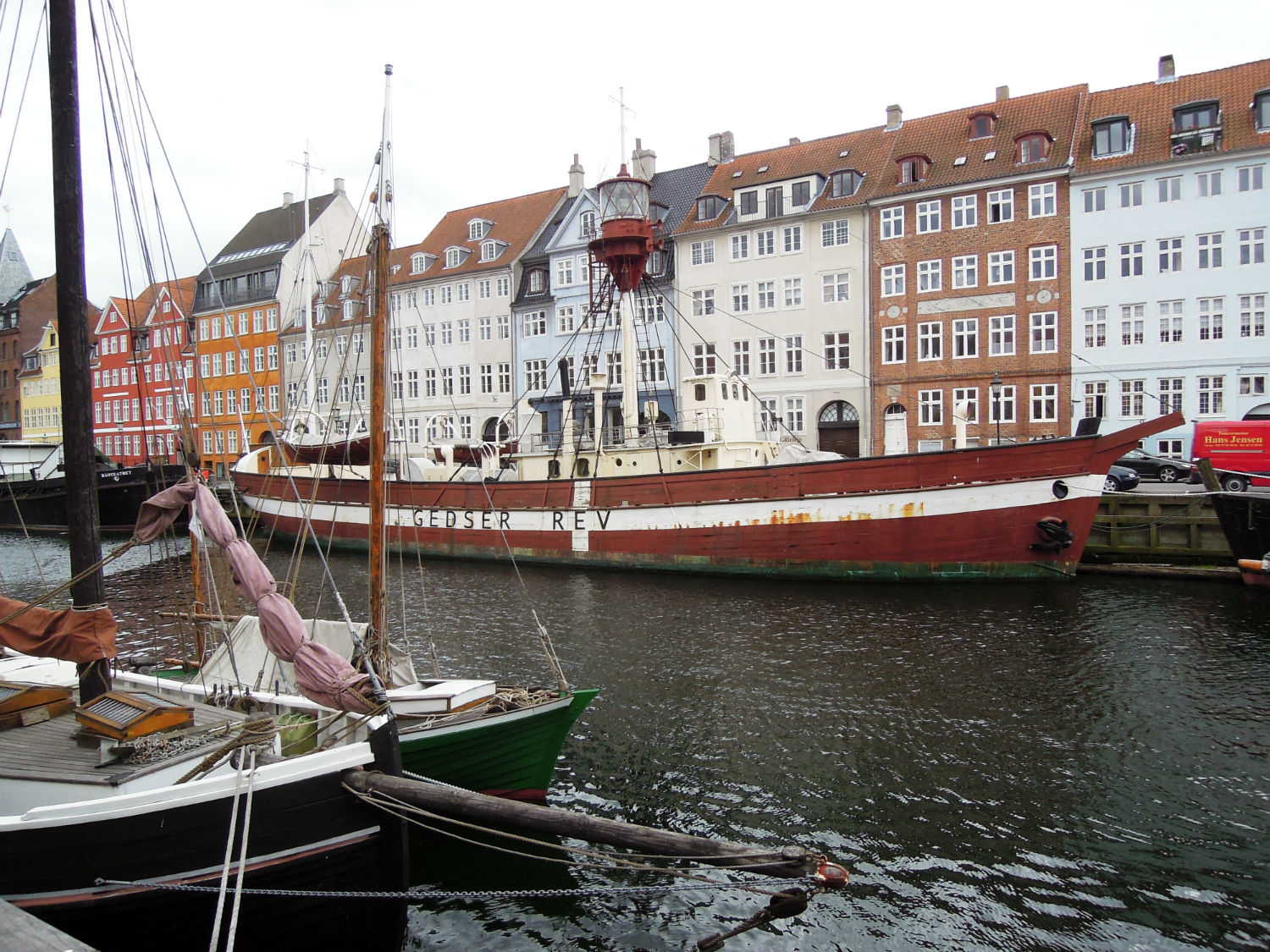 Copenhagen is often listed as one of the best cities in the world, or one of the happiest cities in the world, and it's easy to see why. With a sophisticated sense of style, architecture, city planning, as well as a youth culture and bike culture, it is hard not to fall in love. Divided into a variety of neighbourhoods, Copenhagen is best explored on a bike. So, as soon as you get into the city, rent yourself a bike and do as the locals do.
I moved to Copenhagen four years ago, after finding a Danish girl, and am now part of the "foreign boyfriends" scene of Denmark. Danish girls are incredibly self confident and extremely persuasive in getting their boyfriends to move to Denmark. Copenhagen isn't known for being affordable, but fortunately you get quality for your cash, plus the social security and benefits make up for it. Did I mention that you get money from the state to study, and that you get a year long paid maternity leave? Come, see it for yourself and get over to our beautiful little city. And try to find a Danish girl on the way.

Kødbyen district
When you arrive at the Central Station of Copenhagen, you are right in the midst of the action. Directly across the street is the oldest European theme park called Tivoli, worth a visit while you are sightseeing. Behind the central station starts the Istegade, a street that is quickly gentrifying from sex shops to coffee places, bars and shops. Neighboring Istegade is Kødbyen, also known as the meat market, still active in use as an actual meat market but also filled with great galleries like V1 Gallery and Gallery Poulsen. In the evening, you can grab a bite to eat at Mother for delicious pizza, Warpigs for traditional Texas BBQ and Danish brews, Tommi's Burger Joint for a no-fuss tasty burger or Bio-Mio for the more healthy, organic option. There is also a magazine shop here called Nibble, which only sells culinary magazines. Hang out after the food as the area becomes more and more crowded and people flock into the bars and clubs like Mesteren og Lærlingen or Bakken. Don't be afraid to leave the meat packing district. Sønder Boulevard, also called Sunset Boulevard, features parks, basketball courts, kiosks and flea markets on the weekends. Make sure to check out the Kihoskh kiosk to grab a drink and enjoy the sun.
The Indre By district is the "heart of the city," which amounts to mostly shopping and more shopping. If you are into Scandinavian streetwear you'll find yourself in heaven at the stores of WoodWood, Norse Projects and Le Fix, all within a stone's throw away from each other. If you're into girls and sneakers, make sure to check out one of the two Naked sneaker stores—cute sneakers galore. Or visit Streetmachine when in need of anything for your skateboard. Parallel to the main shopping street lies Studiestræde, and its neighboring streets, where you will find more independent stores and cafés such as the concept store of headphone brand AIAIAI, comic book store Fantask, The Donut Shop, and the small and cozy Next Door Cafe for American style pancakes, amongst other things. For more food, you'll have to head over to the Torvehallerne for the best fresh food. Either get some groceries for later, or sit down and enjoy the sunshine. This place is delicious and, of course, very expensive. My recent favorite is Hija de Sanchez, for the most amazing tacos you'll have while in Denmark. The chef used to work at Noma, you know, that restaurant that keeps being voted best restaurant in the world, where you have to reserve a year in advance. Those are her tacos.

Pleasant Shop
From here on out, you can cross the Dronning Louises Bro, also known as hipster bridge. When the sun is out and it's warm enough, you'll find all the cool kids hanging out on the bridge with their beers, carefully surveying everybody who walks or bikes by. Now that you've crossed the bridge, you are in the Nørrebro district, and you'll definitely notice the increase of street art and graffiti in this part of town. The two most interesting streets here are Blågårdsgade and Jægersborggade. The first one, Blågårdsgade, hosts some great bars like Harbo, and the one across the street, though I always forget the name. Find some good food at Katie's Joint or Ahaaa. And make sure to visit my good friend Morten at Limited Works, one of the few, if not only, stores in Copenhagen selling unique editions and screenprints in his shop/gallery. Walk in, say hello and check out what's happening. In the past, artists like Kid Acne and Tim Biskup have exhibited here, so you know it will be worth a visit. The other street, Jægersborggade, used to be a street with drug pushers, but they've all been escorted out, and independent shops have taken over the empty stores and basement rooms. Park your bike and stroll along the street to find little gems. On the next street, Stefansgade, you can find the store of surf clothing brand Pleasant. Although you might not associate Denmark with surfing, on the west coast of the country, there is actually a good surf. The brand is fresh and on-the-beat, and featured an awesome collab with a good friend of mine from the Netherlands called Hedof. To finish off in Norrebro, you'll want to head over to Mikkeler & Friends for the widest variety of brews and craft beers you'll ever see.

Christiana (Freetown)
Other worthwhile mentionings are Fælledparken in Østerbro, a huge outdoor skatepark that is concrete heaven. In the summer, go over to Islands Brygge where you can take a dive into the water together with the locals. In the beginning of June each year is Distortion Festival, the "organized chaos" block party that turns all of Copenhagen into mayhem, with party people flocking the streets while drinking their beers—one of the best festivals I have ever been to. And of course Christiania, also known as the Freetown. Not my favorite spot in town, but then again, I don't smoke. If you're looking to pick up some stuff, here is the "semi-legal" place. I would just recommend to walk around the lakes and have a look at all the beautiful self-made houses that really inhabit the Freetown spirit. As for a souvenir to bring back home, I would recommend picking up an issue of Bitchslap Magazine. Available for free all over town, you will be sure to run into it.
The Jaunt #019 will see artist AKACorleone travel to Catania, Sicily. Stay tuned to thejaunt.net for the print release.
----
Originally published in the April, 2016 issue of Juxtapoz Magazine, available here.