Juxtapoz
Toshio Saeki @ Print House Gallery, London
Mar 29, 2013 - May 01, 2013The Print House Gallery, London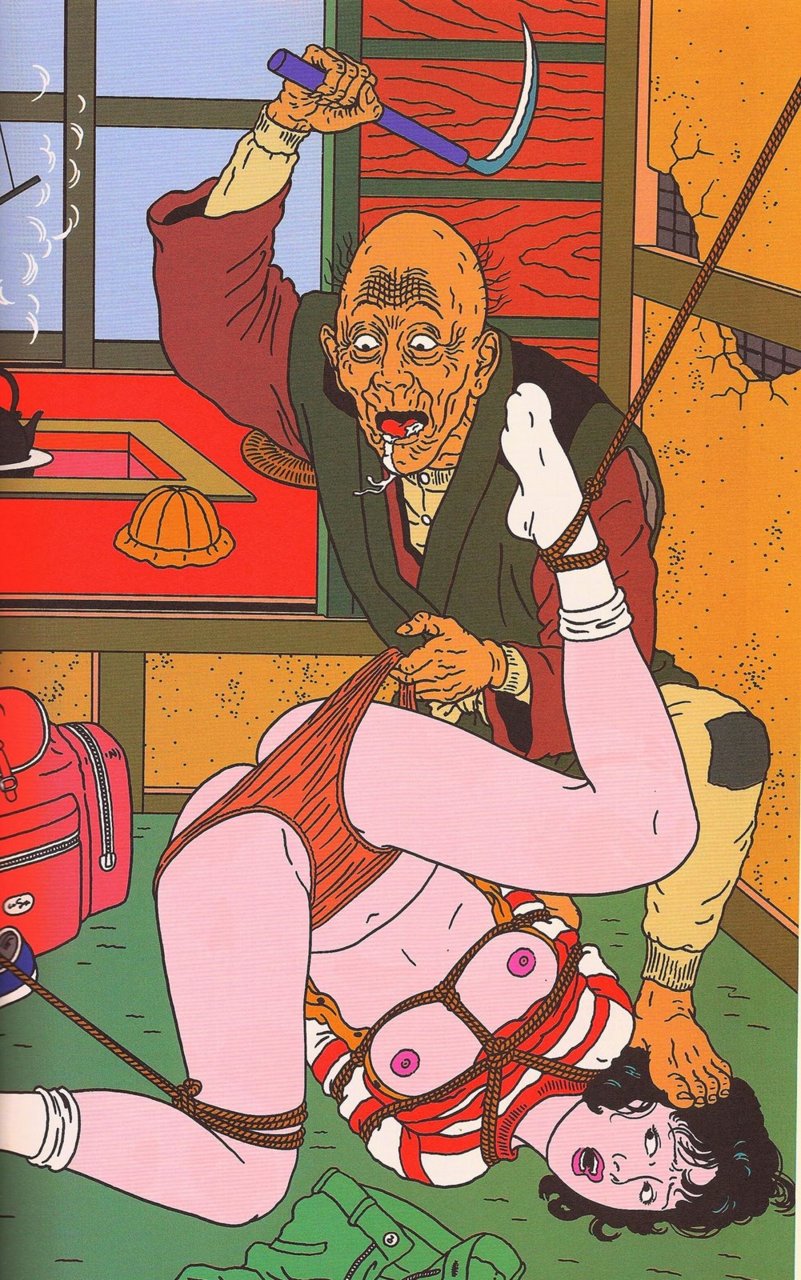 NO WAY in collaboration with Ghostown and the Print House Gallery present the first ever UK exhibition of works by 'the Master of Japanese Erotica', Toshio Saeki. 'Saeki's works challenge the observer in every way. It speaks to you to undress from all the heavy attire you put on to function in the human social world.' (Jacques Magazine) Born in Miyazaki, Japan, 1945, Toshio Saeki's extreme and polemical images depict themes of repressed desire, subversive sexual acts, violence, and merge influences from Japanese Surrealism, Shunga, (Japanese Erotic Art from the Medieval period) and Western comics laden with Saeki's unique black humour and unrestrained, insatiable imagination. This controversial aspect of Saeki's work is underpinned by his undeniably significant contributions to contemporary art, both inside Japan, - where he has exhibited prolifically since the 1970s - and internationally, since his European debut in Paris in 1970.
Lauded by preeminent art critics such as Tatsyhiko Shibusawa, Saeki's technique - which the artist refers to as 'Chinto' adapts the Ukiyo-e tradition of art practice, used from the 17th to 20th Century in Japan. The first time the 67- year-old artist's work will has ever been for sale in the UK, the exhibition includes rare edition silkscreen, letterpress and offset prints as well as original ink works, some of which have never been seen outside of Japan. Prices start from £80.
The exhibition is the second part of a two-city collaboration produced in association with Ghostown (Israel) with the support of Presspop Inc (Japan) and the Print House Gallery. Ghostown is a unique independent label based in Haifa, Israel, promoting local artists, and producing events, a clothing line, and much more.
NO WAY is a creative agency and pop-up gallery based in East London. no-way.org.uk Presspop is the overseas agent for Toshio Saeki and other artists as well with mission to deliver great art to people outside Japan.Presspop also collaborates with artists to publish books, make art toys, and curate exhibits. The Print House Gallery is an intimate and exciting commercial space in the heart of Dalston. The primary focus is to showcase a mixture of emerging and established contemporary artists across a variety of artistic mediums however it also exist to help the growth of social and creative enterprises. bootstrapcompany.co.uk
Opening Party | March 28th 2013 | 7pm
Exhibition | Daily 10am to 6pm | March 29 to May 1 2013 | All works for sale | Prices start from £80
The Print House Gallery |
18 Ashwin Street | Dalston
| London | E8 3DL