Juxtapoz
Todd James "Yield To Temptation" @ Nanzuka, Tokyo
June 08, 2012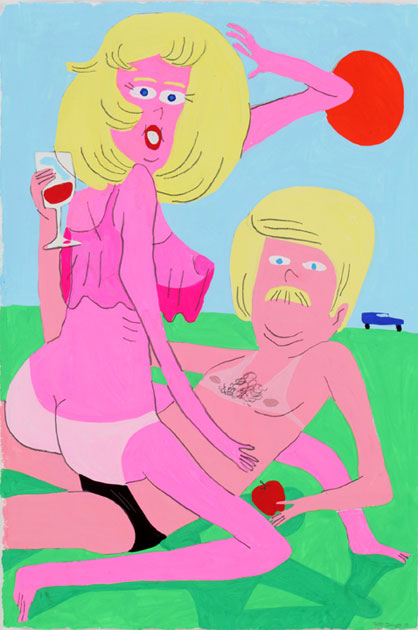 Todd James
, cover artist of our August 2008 issue and always one of our favorites when he has a new body of work out, just opened his newest solo show,
Yield To Temptation
at
Nanzuka Gallery
in Tokyo. Coinciding with the exhibition,NYC publishing company
Picture Box
released a "Yield to Temptation" book that features James' drawings.
TWBE
compiled a nice collection of both images and gallery views, of which we are showing here. A good Friday, let's watch "MASH" vibe going here...
Todd James
Yield To Temptation
Through July 2, 2012
Nanzuka Gallery
Tokyo, Japan