Juxtapoz
The Works of Ohara Hale
February 03, 2013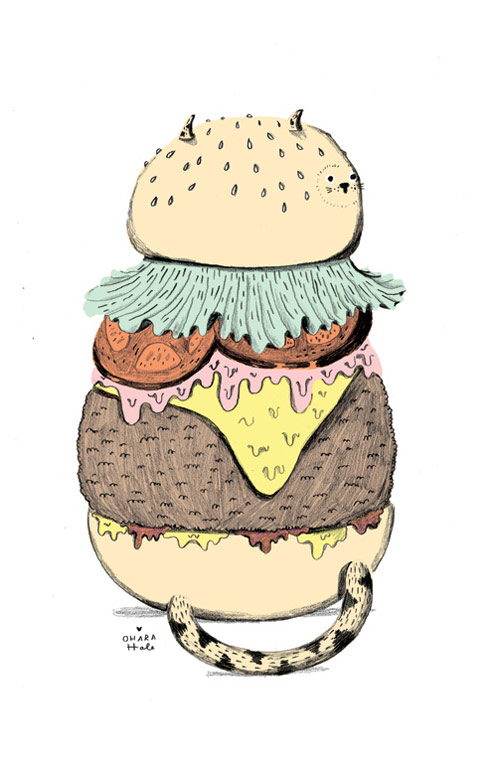 Ohara Hale
is a self taught: artist, illustrator, gigposter maker, childrens book author, director, graphic designer, textile/print and fashion designer, comic/comic book/zine maker, art director, singer/songwriter and a multiinstrumental randomusician. Dogs make her laugh. Although born in Hollywood she spent her youth dodging tornados in Missouri, her formative years in LA, and now calls le golden Montreal her official hearthome.
"Hale is prone to bouts of childlike laughter, as evident in her whimsical and colorful illustration style, but the comic nature of her work is decidedly clever, witty, and nuanced. Hale creates a perfect balance between the hilarity of her subject matter and an artist's sophisticated craftsmanship, with a contemporary approach to design and illustration.

As a multi-instrumentalist with a passion for writing, she also spends her time singing, composing, performing, and touring. Her love of music and visual art dovetail in her extensive body of gig-poster, album, and tshirt work."
-K.N.