Juxtapoz
The Work of Derek Stenning
July 19, 2012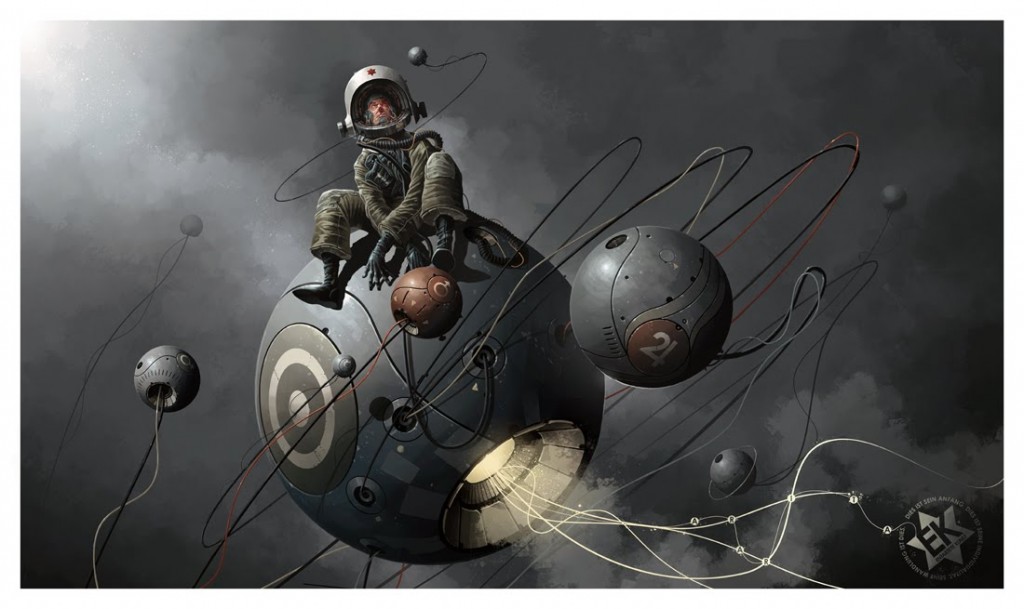 Victoria, BC-based
Derek Stenning
creates otherworldly compositions. Astronauts circling space stations in the future, floating in space, falling into deeper outer space are all the situations in the highly detailed work, as well as some remarkable space suit construction.
Stenning recently told
Empty Kingdom
on the topic of these spacesuits, "(They) do have several design elements inspired by Soviet era cosmonaut outfits, but they are largely creations pulled out of my head. The environment these characters inhabit is more of cloudy, hazy sky or void (I really don't know what it is!), so it is kind of like an environmentalsurvival suit, and not really a space suit.  Anyways, the suits evolve from piece to piece, with parts added or accentuated in way that looks good, feels right and/or makes sense to that particular image."