Juxtapoz
The Work of Artek
February 22, 2012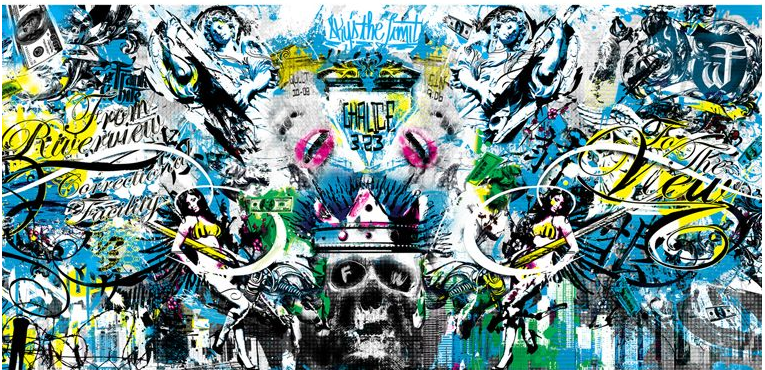 As we have been checking out the artists who are part of the Brisk Bodega Cantina in NYC this Thursday, February 23, we really got into the collage paintings of NYC's
Artek
. A mixture of pop-culture and historical show up in each piece, with dense information and hidden messages throughout.
After the success of their
Brisk Bodega
24-hour pop-up art experience created in conjunction 3D theatrical release of Star Wars: Episode I The Phantom Menace, Brisk will be opening a new 24-hour pop-up in NYC, the
Brisk Bodega Cantina
, to celebrate. Star Wars' overarching influence on pop culture. The event will feature a DJ set by Just Blaze and Star Wars inspired art work from Juxtapoz stalwarts POSE, Tristan Eaton, Jasper Wong, Artek, and more.