Juxtapoz
The Pond, The Mirror, The Kaleidoscope @ School of Visual Arts, NYC
Aug 20, 2013 - Sep 24, 2013SVA, New York City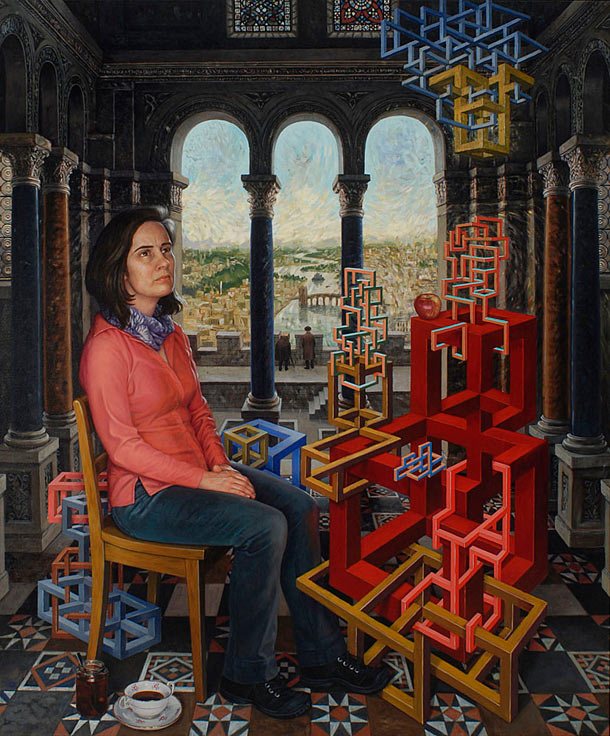 This summer, the School of Visual Arts (SVA) in New York City will focus on the neo-Symbolist movement with the exhibition The Pond, The Mirror, The Kaleidoscope, a collection of 30 paintings, drawings and sculptures from emerging and established graduates from one of the the leading art schools in the US. Curated by Thomas Woodruff, chair of the BFA Illustration and Cartooning Department and respected artist in his own right, the show will feature both names familiar to Juxtapoz such as James Jean, Mu Pan, and Timothy Okamura, but also some of our favorites in Mark Lang, Sakura Maku, and Martin Wittfooth.

In an essay surrounding both the alumni exhibition and the Symbolist movement, Mr. Woodruff wrote:
"The best work of the Symbolists, a global phenomenon at the turn of the century, is rarely seen and is difficult to track down, often regionally isolated, and critically neglected. Yet no art movement resonates so strongly with young people today, particularly those interested in pictures and making pictures. When I show this work in my classes, they students always remark, where has this work been hidden? There is no course specifically dealing with this work in the SVA Art History department at the moment, and with the exception of the limited Neue Gallery in NYC, there have been minimal attention to the period… yet like the flu, every year comes a mean dose of Matisse, Picasso, or Cézanne… excuse me if I don't want to catch it again…
"Like the Symbolists, today's neo-Symbolists are arguably eccentric and obsessive, and they use low-tech methods to tell new stories to new audiences. They make art that is intellectually surprising, brimming with visions of the world as it is—or how it could be. And like the Symbolists, they are sometimes dismissed as 'mere illustrators' because they work in a figurative tradition."
The exhibition will be on view at the Visual Arts Gallery from August 20— September 14, 2013, 601 West 26 Street, 15th floor, New York City. See SVA.edu for more information.