Juxtapoz
The Fogo Island Studios in Newfoundland, Canada
November 29, 2012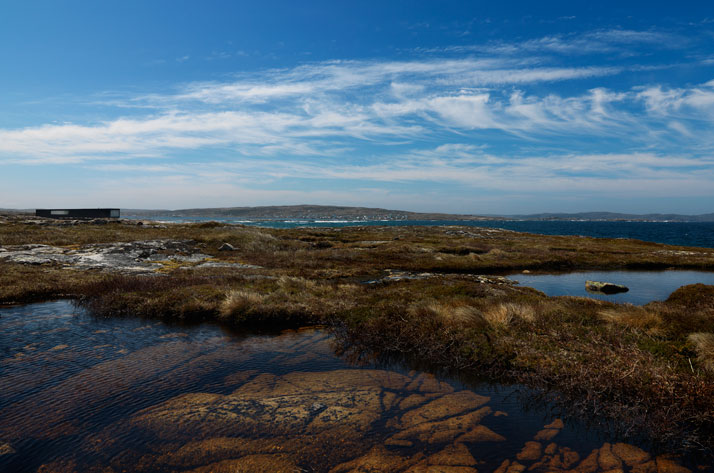 For this writer, one of the great things about blog/Tumblr culture is that we can find out about very well-informed tastemakers who find some of the most absolutely beautiful places on earth and then hire great architects to put something stunning in that location. This was our morning, where we learned about the jaw-dropping Fogo Islands Studios by
Saunders Architecture
in Newfoundland, Canada, a collection of three minimal studios that take nature and structure to the absolute max. Here, we are looking at Long Studio.
From
Yatzer
, who do such a great job with design stories:
"In 2004, the Shorefast Foundation was established in order to revive the island and attract visitors who asides from their interest in various forms of art, are also looking to enjoy cultural and sustainable tourism. Later on, in combination with the idea behind creating a 29 room Fogo Inn (to be completed in 2012) as a meeting point for artists from all over the world, the Fogo Island Arts Corporation was established, so that the island's local tradition would be preserved. The newly formed Corporation focused on taking the initial concept to the next level through providing visitors with not only a place to sleep but also a number of other amenities such as a library, spa & sauna, an art gallery, a small cinema and gourmet creations from one of Canada's top chefs."