Juxtapoz
"The Color of Strangeness" @ Spoke Art, SF
May 28, 2015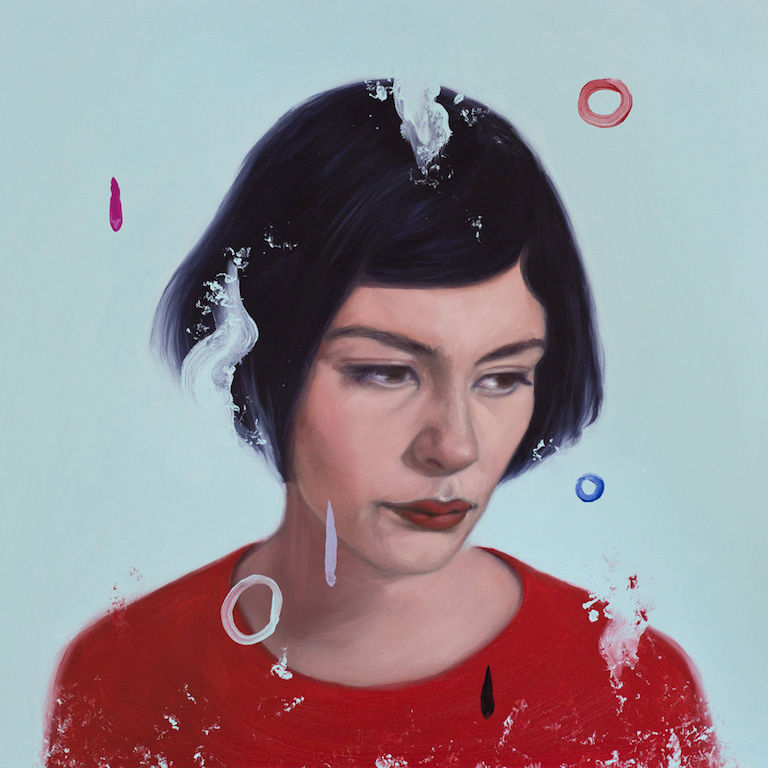 It's your last chance to catch "La couleur de l'étrangeté: Jeunet & Caro" ("The Color of Strangeness: Jeunet & Caro") an art show triute to two French film-makers, Jean-Pierre Jeunet and Marc Caro at Spoke Art in San Francisco. Over 70 international artists were invited to create new original paintings and limited edition prints in tribute Jeunet and Caro's films, who are known for cult classics such as Amelie, The City of Lost Children, and Delicatessen.
The two filmmakers met in the mid 1980s and have collaborated on a plethora of different projects and films since. Though they have their own distinct voices (evident by their solo projects), both Caro and Jeunet have a penchant for fantasy and science fiction, as well as an overwhelming predilection for the darker side of romanticism. The two film-makers have created a unique visionary genre that is both theatrically-minded and surreally inclined all at once. Amelie, Jeunet's most internationally acclaimed film, combines the spectacle of child-like wonder, as well as the intensity of adult love. The movie has attained cult status as a whimsical and clever monument to inexplicable nature of romantic love, a true French film if there ever was one.
For this exhibition, each participating artist was free to choose their own subject matter from across Jeunet and Caro's filmographies, resulting in a varied display of character portraits, elaborate environments, iconic themes, and motifs.
Participating artists include:
Adam Ziskie, Lauren YS, Helice Wen, Thomas Walker, Justin Van Genderen, Chris Valkov, Delphyne V, Mandy Tsung, Jonny Trousseau, Jess Suttner, Tatiana Suarez, Dean Stuart, Meghan Stratman, Conrad Roset, Ridge Rooms, Michelle Romo, Matt Ritchie, Fernando Reza, Michael Ramstead, Audrey Pongracz, Rich Pellegrino, Van Orton, Chelsea O'Byrne, Rueben Negron, David Moscati, Tessa Morrison, Guillaume Morellec, Joesph Martinez, Michael Marsicano, Kemi Mai, Adam Lister, Nan Lawson, Conor Langton, Bartosz Kosowski, Caia Koopman, Tim Jordan, Sarah Joncas, Aaron Jasinski, Primary Hughes, Godmachine, Sam Gilbey, Serge Gay Jr., Monica Garwood, Jayde Fish, Valentin Fischer, Jessica Deahl, Joseph Crone, Jonathan Bergeron, Charles Clary, Dan Christofersson, Matt Chase, Keith Carter, Sandi Calistro, Bungaloo, Ivonna Buenestro, Ryan Berkley, Jill Bencsits, Kelsey Beckett, Derek Ballard, Christine Aria, Ana Aranda, Oriol Angrill Jorda, Brianna Angelakis, Epyon5
La couleur de l'etrangete" - The Color of Strangeness
an art show tribute to the films of Jean-Pierre Jeunet & Marc Caro
Spoke Art
San Francisco, CA
On view: May 9th - 30th, 2015