Juxtapoz
The Armory Show 2013: A Walk-Through
Mar 07, 2013 - Mar 10, 2013The Armory Show, New York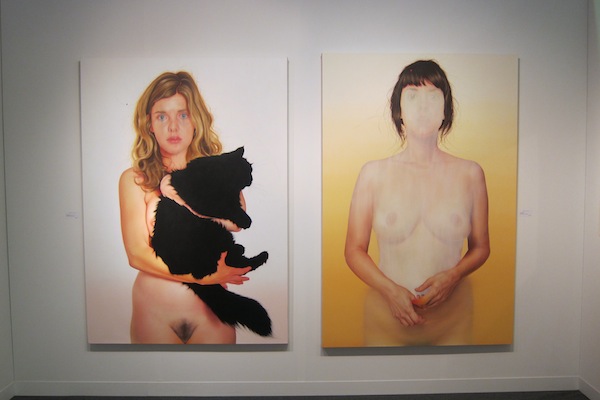 As you may know, the art world has descended upon New York CIty (well, its always does, but this week is special) for The Armory Show and satellite art fairs. This morning, we took a tour of both the Modern and Contemporary portions of the Armory. And we took a bunch of photos...
A few highlights to point out that we saw along the way. Richard Heller Gallery had a few great pieces from David Jien, Devin Troy Strother, and Neil Farber and Michael Dumontier's collaborative paintings. As we have seen over the past few years, Kehinde Wiley continues to be a staple in many a booth, and Barry McGee, Retna, Ryan McGinness all have works sprinkled throughout. Samsøn Projects of Boston also had a great booth that featured the works of Todd Pavlisko.

We loved Tom Duncan's stunning diorama piece at the Andrew Edlin booth in the Modern fair. Amazing detail, a WWF toy, and a moving train. Absolutely loved this one...

Go see The Armory Show this weeked if you have a chance, a good way to get lost for the day.