Textiles
Samantha Bittman's Stunning Textile Works on display at Ronchini in London
Sep 05, 2017 - Sep 28, 2017Ronchini Gallery, London
One of our favorite artists working with textiles today, Samantha Bittman, is across the pond in London, channeling a quiet psychedelia and meditation for a beautiful show of woven works.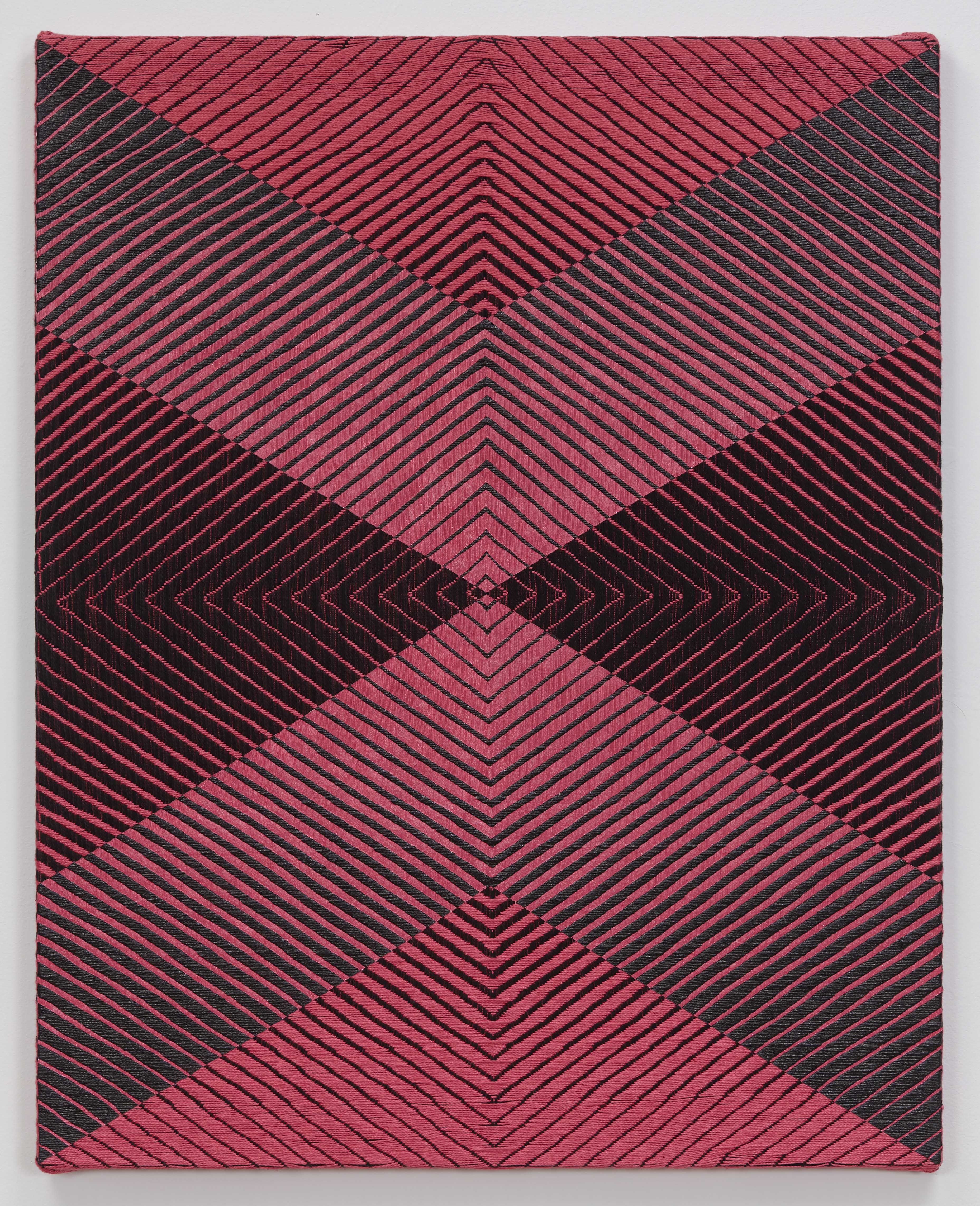 Ronchini Gallery is pleased to present the first UK solo exhibition of American artist Samantha Bittman. The exhibition will feature eleven new wall based works and one site-specific mural.
Bittman's practice developed from her fascination of weaving and the instinctive relationship between pictorial image and woven structure. Bound by the physical parameters of her 12-harness floor loom, she weaves, by hand, a graphically driven pattern, which is then stretched over a traditional wooden frame before having acrylic paint embedded onto each thread. Using the woven guidelines, she takes the graphical complexity one step further by carefully matching the colour of the paint to each individual strand. Inverting the pattern of the textile, she merges thread and paint to create an optical illusion of shape, line and pattern.