Juxtapoz
Tauba Auerbach's 50/50 Floor in "Field Conditions" @ SFMoMA
September 13, 2012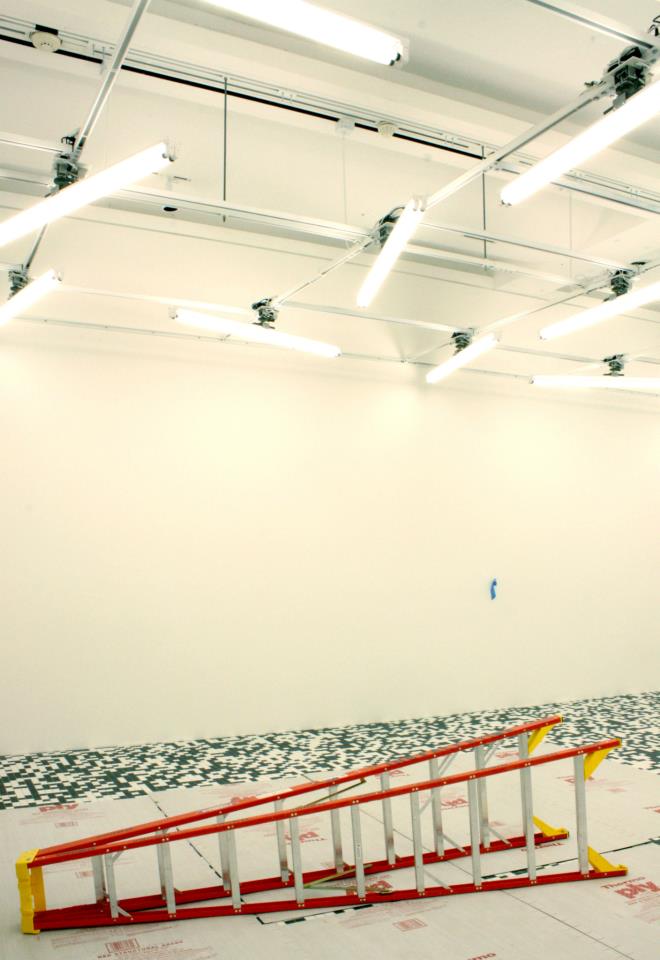 Last week, we attended the preview of the
SFMOMA's newest exhibition, Field Conditions,
an exhibit that "bends and blurs the boundaries between conceptual art and theoretical architecture, using the notion of the 'field' to frame an investigation into the construction, representation, and experience of space." One of the standout installations was the 50/50 Floor by
Tauba Auerbach
paired with Rafael Lozano-Hemmer's
Homographies
(2006) made for quite the visual and sensory experience.
An explanation from the SFMOMA:
"auba Auerbach's 50/50 Floor (2008) suggests a rectangle cut out of an infinite expanse. Covering the gallery floor with a grid randomly composed of 50 percent black and 50 percent white, the piece creates a walk-in field, one of a limitless number of possible configurations. Complementing 50/50 Floor is Auerbach's Static 6 (2008), a photograph of TV "snow." This representation of ambient electromagnetic waves visualizes the invisible, a process also suggested in 20Hz (2011), a video work by U.K. duo Semiconductor based on signals detected in outer space.

Like 50/50 Floor, Rafael Lozano-Hemmer's Homographies (2006) brings the viewer inside a large-scale field. This interactive installation employs an overhead grid of fluorescent tubes programmed to rotate in response to visitors' movements. As the lights react to the changing spatial relationships between people in the gallery, they denote disruptions in the field, creating interference in a homogeneous space. Lozano-Hemmer will also be the subject of a solo exhibition at SFMOMA this fall.
Photos here from Brent Gentile, Juxtapoz. Photos in gallery from SFMOMA showing the process of installation.
SFMOMA PRESENTS FIELD CONDITIONS
Exhibition Presents "Spatial Experiments" by Contemporary Artists and Architects
Through January 06, 2013
San Francisco, California