Tattoo
Shawn Barber: The Tattooed Portraits Series
July 11, 2012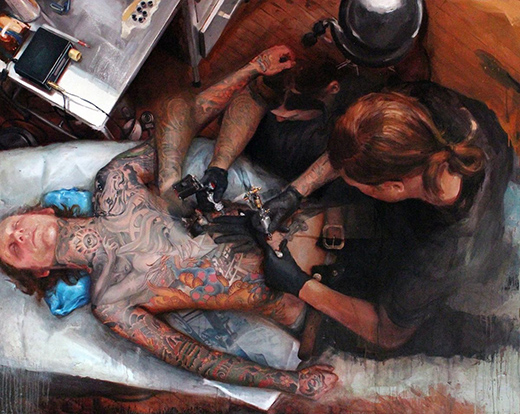 Joshua Liner Gallery presents Memoir: The Tattooed Portraits Series, an exhibition of new paintings by the Los Angeles-based artist Shawn Barber. This is Barber's second solo show with the gallery and his most personal work to date.
The exhibition is presented in conjunction with the forthcoming hardcover release of Memoir: The Tattooed Portraits Series. This is the third volume in Barber's ongoing series documenting the world and artistry of contemporary tattoo, as seen through the eyes and art of a classically trained portrait painter as well as a tattooist for the last five years. Memoir, the exhibition, will include twenty five oil paintings by Barber that have been reproduced in Memoir (the book) in rich, full-color plates.
The exhibition will he held June 28 to July 28.