Tattoo
Full Blackwork Tattoos
September 26, 2012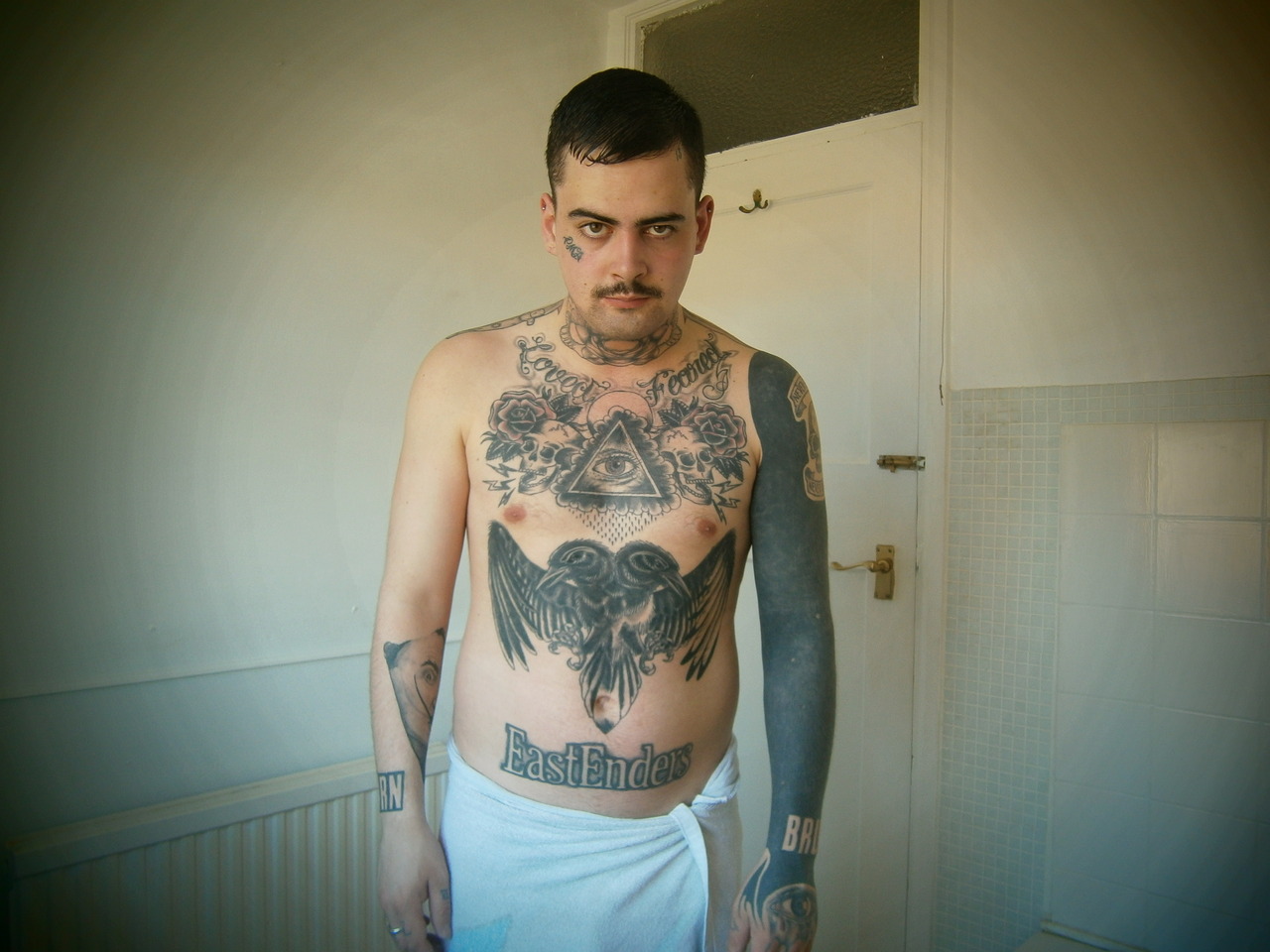 No matter your rhyme or reasoning, getting a solid, 
blackwork
tattoo is a big deal. Whether its a hand, a leg, a full sleeve, or a portion of, you've committed your body to the ink. Here's a set of some 
blackwork
tattoos of epic proportions, and a list of 
blackwork
tattoo artists from around the globe if you feel so inclined.... image by Junmatsui.
via
List of Blackwork Artists
USA
Thomas Hooper, Saved Tattoo, Brooklyn NY Ishmael. Westside Tattoo, Colorado Springs, CO. Shane Murphy, Out Of The Dark World Tattoo, Worcester, MA Michael E. Bennett, 2Spirit Tattoo, San Francisco Roxxi, 2Spirit Tattoo, San Francisco Kimberly Reed, The Butcher Tattoo Studio, Savannah, GA Michael DeMatty of Black & Blue Tattoo, San Francisco, CA. Ed Frazier, Diamond Thieves, Asheville NC
UK
george costache, zink studios, canterbury Deryn, Tenacious Tattoo, Sheffield UK Chris Higgins, Into You Tattoo, UK. Tomas Tomas, Into You Tattoo, UK. Jessi James, Art and Soul Plymouth, Devon. Andy Bowler, Monki Do Tattoo Studio, Belper, Derbyshire, UK Mark Gibson, Monki Do Tattoo Studio, Belper, Derbyshire, UK. Boff Konkerz, London. Kris, Studio IX in Manchester, England.
New Zealand/Australia
Tim Hunt, Pacific Tattoo, Paekakariki, NZ Megan Oliver, Inner Vision Tattoo, Sydney, Australia. Daniel Sharp, Victims of ink, port melbourne, Victoria, Australia.
Spain
mark mason, addicted tattoo, barcelona
France
Alexis Calvie, Black Heart tattoo studio, St Raphael, France. Lenad Nada, Mikes tattoo - Lille - France
Italy
Manuel Winkler Clockwork Tattoos Italy
Denmark
Frede, Black Sheep, Odense, DK
Switzerland
Susan, Ink Tank Tattoo, Zurich
Czech Republic
Martin, Hell Fallen Angel, Prague, CZ
Germany
Gerhard Wiesbeck, Time Travelling Tattoo, Germany
Sweden
Patrik, Blue Lotus, Eskilstuna Sweden.
Canada
Jesse Villarreal, Main St. Tattoo in Merced, CA.
mikel - 4 truths tattoo sangha - victoria b.c.