Tattoo
Brendan O'Connor Tattoo
June 13, 2012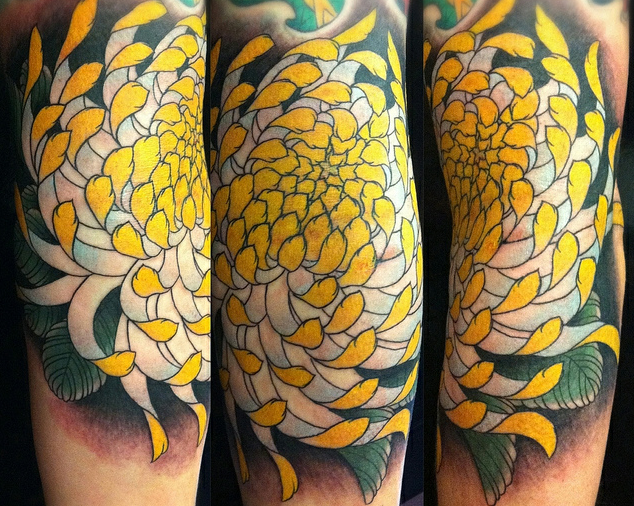 Born and raised during the 1980s in Brisbane, Australia, with much encouragement from his parents, Brendan O'Conner was given a love of art, music and science from an early age. He began tattooing when he was offered a place by Andrew Stephens in his busy studio south of Brisbane, with good friend Swirly Sinatra graciously offering a foot in the door. After completion of a traditional apprenticeship, he set to travelling both in Australia and overseas. Working in many different studios and environments, he set to learning and absorbing knowledge from a multitude of exceptionally talented co-workers, whilst establishing and solidifying lifelong friendships along the way. After working in Thailand for a period in 2007, Brendan decided to settle in Brisbane at Ultimate Image with Janelle and her amazing team. Everybody he met during this time had a lasting impact on his work and professionalism as both an artist and tattooer, and he feels priveliged to call them all friends.
Around this time Brendan began to find his work influenced more and more by the Japanese style, and sought to expand his knowledge in this area. Travelling extensively once more, recieving inspiration and encouragement from peers both in Australia and overseas helped him to hone his skills and gravitate towards a blend of traditional and contemporary Japanese-styled tattoo work.
He has been very fortunate over the last few years to come into contact with some of the best tattooers in the Australian industry, and cites Matthew Cunnington, Adam Kitamoto, Josh Roelink, and Shannon Naylor as being major influences in the development of his style and work ethic, and is eternally grateful for their time and patience. As of 2010, Brendan was offered a place alongside friend and well-respected colleague Lawrence R Hocking at his private studio, Seventh Circle.
Working on an appointment only basis has allowed Brendan to focus his efforts on maintaining a comfortable environment free from distraction. This ensures that all tattoos made in the studio are performed in a timely manner whilst conforming to the highest industry standards of hygeine and professionalism.
Whilst not hard at work, Brendan spends his time working on his painting skills and playing various musical instruments. He enjoys sharing beer and cigars with friends, and spending time with his girlfriend Zoe and pug Dr. Elsa Schneider.