Tattoo
Artwork by Ricardo Cavolo
July 26, 2012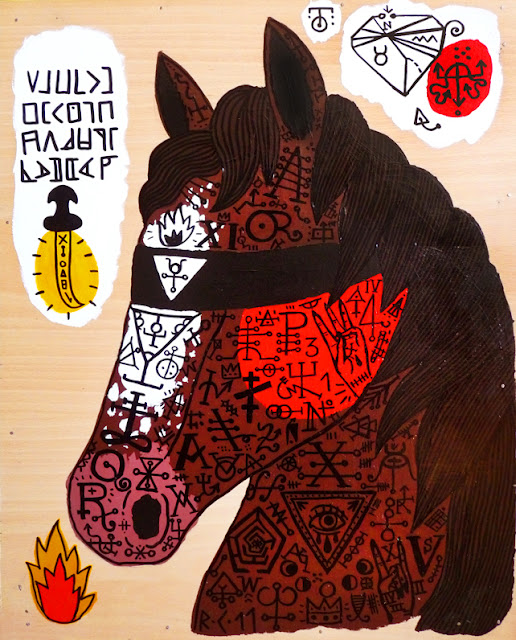 Artist
Ricardo Cavolo
was born in an art studio and says therefore he has been making art since his very first day. He says of his work, "
I try to create a special mix creating complex and weird stories using a naif and direct style. 

My main influences are the outsider art and folk art. But I use music, literature, films, fashion, history, etc., too for creating my work."