Ed Hardy To Be a Summer Blockbuster @ de Young, San Francisco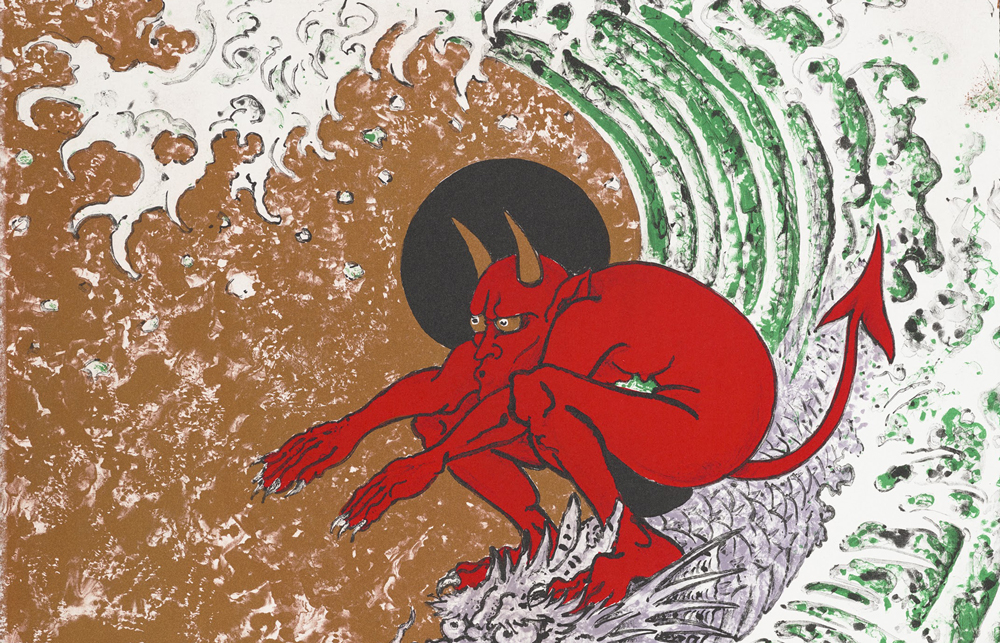 The de Young museum in San Francisco just announced what surely will be a blockbuster show for Summer 2019, as the museum will honor the legendary and influential works of Ed Hardy in Ed Hardy: Deeper than Skin. The exhibition will feature 300 individual objects, from Hardy's inspiration in both traditional American tattooing of the first half of the twentieth century as well as Japan's ukiyo-e era culture.

The exhibition will open in late June 2019.

Based on a major acquisition of Hardy's works by the Fine Arts Museums of San Francisco, in dialogue with pieces from Hardy's personal collection, the exhibition will include paintings, drawings, prints, and three-dimensional works that, in Hardy's words, "reflect the disturbing nature of tattooing itself, the blurry patina of aged tattoos that have been in the skin for many decades, and design sheets yellowing on old tattoo parlor walls—a faded world almost extinct in the popularized fad tattooing" that is part of contemporary culture.
In the mid-1960s Hardy attend the San Francisco Art Institute where he studied printmaking. During this time, he visited the Achenbach Foundation for Graphic Arts at the Legion of Honor to look at old master prints for inspiration. These visits would later have a profound effect on his work. To honor the Achenbach's holdings and to give others a chance to learn from and be exposed to his work, Hardy donated 152 prints to the FAMSF, including one impression of almost every print he has ever made. Art for Life: Ed Hardy and the Tattoo Renaissance will include around 40 prints from this gift.


Visitors can expect to see pieces ranging from 1956, when Hardy was ten-years old, drawing tattoos on his friends at his "kiddie tattoo shop", to more recent pieces including traditional porcelain ceramics decorated with tattoo imagery. Other key objects on view include the monumental 4 x 500 foot work 2000 Dragons, executed in the millennial year, as well as Eyecons, a series of large-scale three-dimensional works made in collaboration with Trillium Graphics, including panels, disks and even boogie boards - a nod to his childhood growing up in Southern California.

Juxtapoz will have more information and previews about this exhibition in the coming months, stay tuned.

Experience Ed Hardy: Deeper than Skin at the de Young museum, July 13–October 6. Got ink? Your tattoo gets you discounted tickets, for a limited time only. Learn more at deyoungmuseum.org.