Juxtapoz
"Subsidized Starvation" and "Intersections" @ Paradigm Gallery
September 23, 2015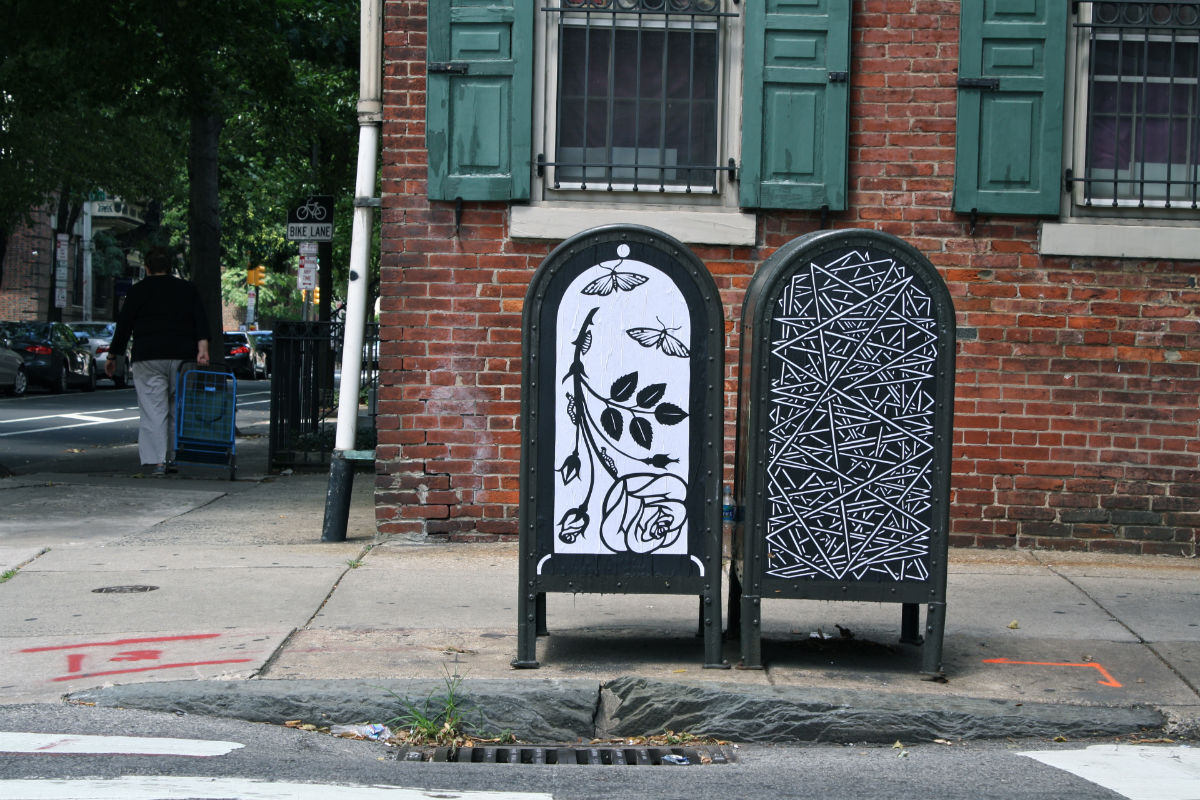 Paradigm Gallery in Philadelphia is presenting two brand new exhibitions this week. On Thursday, September 24th, Abby Elizabeth opens "Subsidized Starvation" and on Friday, Joe Boruchow and Kid Hazo will open "Intersections."
Abby Elizabeth "Subsidized Starvation"
In this exhibition, the artist explores modern farming and the food industry's effect on young children through iconic images. Abby Elizabeth creates her pieces using hundreds to thousands of grains of rice, barley, and wheat, as well as corn kernels and children's toys.
Opening reception: Thursday, September 24th from 5:30-10:00pm
Joe Boruchow and Kid Hazo "Intersections"
Intersections brings two of Philadelphia's well-known and loved "street artists", Kid Hazo (pronounced has•ohh) and Joe Boruchow, to the same room. Both artists almost solely install their works in the city of Philadelphia cementing themselves as artists who embody the vibe of the city. Their work catches your attention and drives conversation. Though their approach to the creation and the life of their works couldn't differ more, their evident intersecting in this show brings the evolutionary chain of street art full circle: from the urban to the fine art.
Joe Burochow's work is often punctuated with words you don't necessarily associate with street art: poignant and elegant. He gives his intricate paper cutouts a life outside their custom frames, reproducing them as wheat pastes, integrating his pattern play of stories into the city's architecture. Hazo's belief that art is for everyone punctuates our daily interactions with his light hearted - one step ahead of you - clever pieces that parody the heart of Philly culture. It reminds us not to take life too seriously (and maybe to stick to just one selfie per day if we can). The point where one crosses the other plays out on the streets where the impact of their work lies with the beholder who might just want to hold on to that feeling a bit longer.
Opening reception: Friday, September 25th, from 5:30-10:00pm
----
Photos by Conrad Benner (Streets Dept)