Studio Time
Studio Time: Life Lines in Copenhagen with Carl Krull
August 27, 2018
During our recent Copenhagen trip, we got the chance to catch up with one of our favorite artists living in the Danish capital, Carl Krull. Few months after the closing of his latest solo show with Hans Alf gallery, and a couple of months after the installation of his large public sculpture in the harbor in Helsingør, he is back in the studio fulltime, working on his next body of work.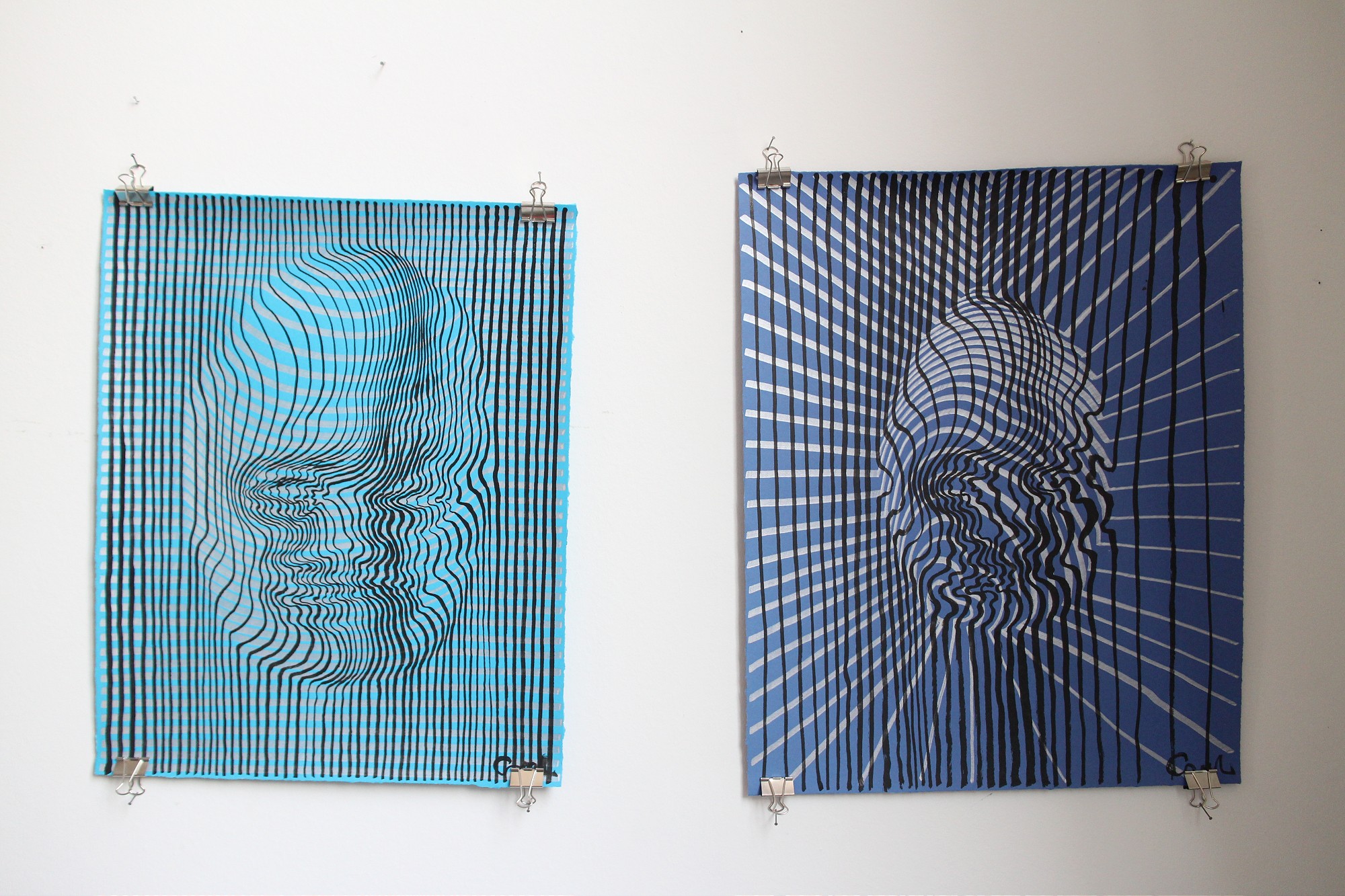 In his artistic practice, Krull uses everything from photography, drawing, painting, to large-scale sculptures made from different materials. With his creativity and interest having no firm boundaries, it is the diversity of his artistic expression, and the passion to overcome challenges, that keeps him motived and productive. Never planning his shows ahead, or working within a certain theme or a context, the Copenhagen-based artist prefers to spend time creating until the point when his work is ready to be presented to the public.




Over the years, Krull has worked mostly with pencil and ink, but is no stranger to modifying vintage cameras to achieve unique results, or creating sculptures based on peculiar concepts he'd developed himself. His most popular series, signature seismograph-like drawings, developed from the lines he's been using as background for his figurative, Japanese-art inspired drawings. After creating different elements in the landscape from these lines, they slowly started entering his subjects and eventually evolved into the main construction element of his work. Ever since he's been working on different series of such work, with occasional episodes of creating pieces in other mediums.

In the next couple of months, he will be exhibiting a series of small and large drawings as well as the recent sculptural work at Maison du Denmark in Paris in September, and at Esbjerg Art Museum in October.
Photos and text Sasha Bogojev