Street Art
Street Art in Scotland: Nuart Aberdeen Kicks Off April 14—16
Apr 14, 2017 - Apr 16, 2017
We are excited to announce (and take part in) Nuart Festival's newest project, Nuart Aberdeen, bringing together an absolutely awesome roster of artists to Aberdeen Scotland for a special street art festival kicking off from April 14—16, 2017.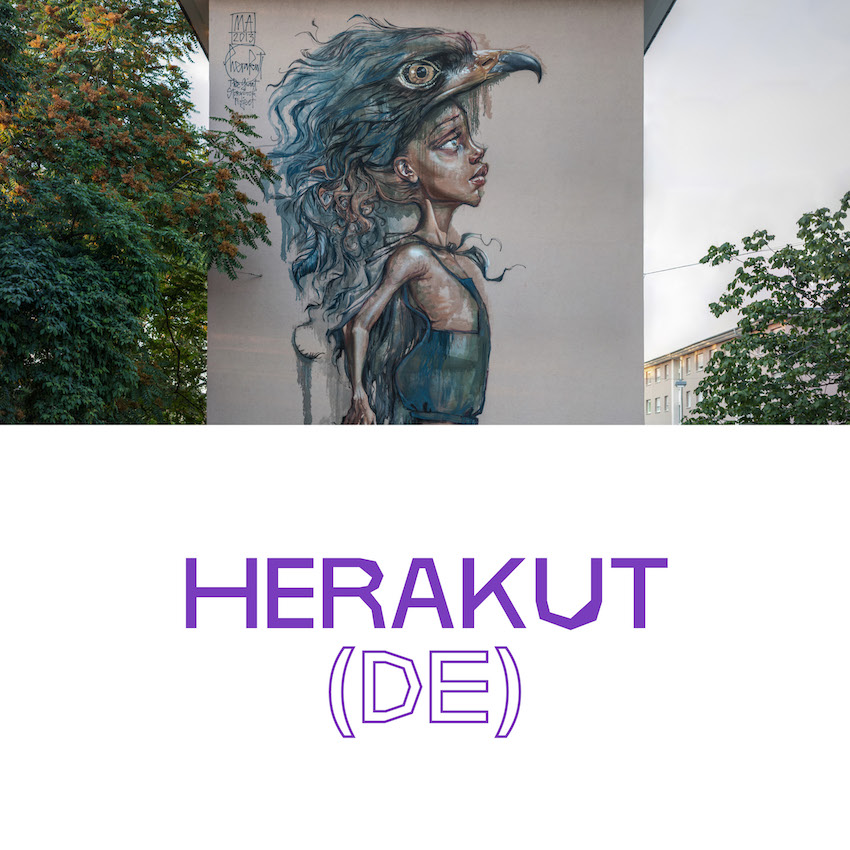 The Nuart Festival has long been one of the world's most premier street art festivals, hosting an annual gathering of artists, academics and curators in Stavanger, Norway each September. The roster for the Aberdeen edition includes Outings Project (FR), Robert Montgomery (UK), Herakut (DE), Fintan Magee (AU), Add Fuel (PT), Nipper (NO), M-city (PL), Isaac Cordal (ES), Alice Pasquini (IT), Jaune (BE), and Martin Whatson (NO).
Developed in collaboration with Aberdeen Inspired and Aberdeen City Council, Nuart Aberdeen will provide a platform for local, national and international artists to showcase their work through a series of site-specific murals, installations, interventions, and temporary exhibitions. The festival takes place from Friday 14 – Sunday 16 April (Easter Weekend) and will be supplemented by a program of talks, presentations, film screenings, walking tours and workshops over three days. In Aberdeen's year of 'History, Heritage and Archaeology', Nuart Aberdeen seeks to reveal how Street Art can create an environment for a more imaginative use of public space, something Nuart has been dedicated to realising since its inception in 2001. Adrian Watson, chief executive of Aberdeen Inspired, said: "We are hugely excited to be bringing an art festival of this scale and stature to Aberdeen. Nuart is hugely popular in its Stavanger birthplace and it is a huge coup for us to be holding it in our city. It is an honour to announce the first three incredibly talented and thought provoking artists that will be taking part in the festival. We are delighted that Julian de Casabianca, Robert Montgomery and Herakut will leave their artistic footprint in Aberdeen and look forward to announcing more names and additions in due course. Nuart is an ambitious project and we are sure it will be embraced by the north-east public. We want to encourage community engagement, make art accessible to all and create talking points in the city, as well as, of course, brightening up neglected spaces in the city centre."
As Herakut noted about its participation in Aberdeen,"It´s been ten years since we first worked with Martyn Reed and the wonderful Nuart crew, and we returned to Stavanger a second time for Nuart 2011, which was another great experience. When we learned that the festival was moving abroad to Aberdeen, we knew we had to be involved for two reasons: the special way that Nuart is run and then of course, Aberdeen! We have never been ourselves but from what we've heard it sounds like we´ll love it. We better make sure to leave something nice on the awesome wall the Aberdeen team has found for us. Lots of pressure on us now!"
Juxtapoz will be on the ground in Aberdeen during the festival, and will have updates and posts throughout the week in April. Stay tuned for more!