Street Art
ROA "Projectum 06" @ Stolenspace, London
Jun 13, 2014 - Jul 06, 2014Stolenspace Gallery, London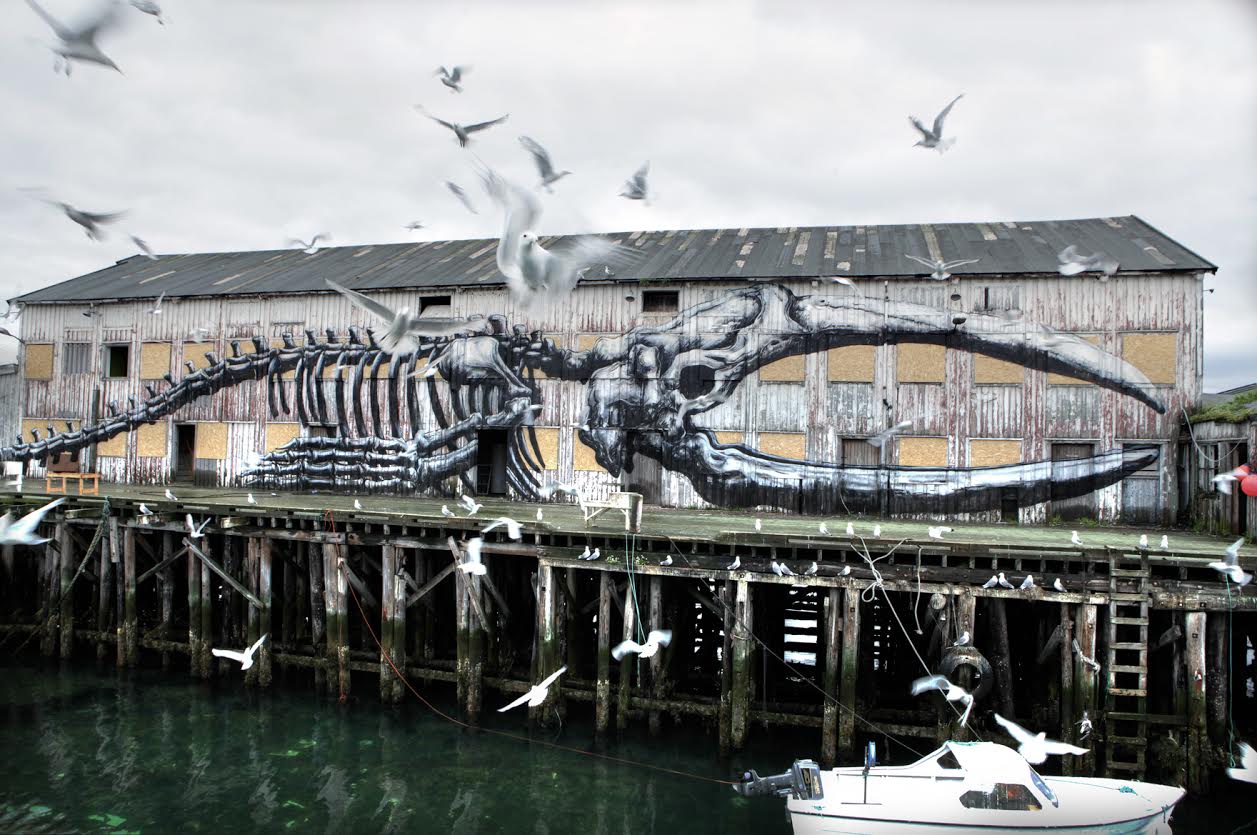 Internationally acclaimed street artist ROA comes to London to create a unique onsite installation in StolenSpace Gallery. The Belgian artist is renowned for his unique portrayal of large scale urban wildlife, disquietly cohabiting city streets worldwide, hand painted in his distinctive black and white highly detailed rendering.
ROA is an artist deeply preoccupied with the significance of the creative process. Working conceptually on each project, he nurtures a dynamic energy which evolves during the restricted time-frame. His method is consistent. Arriving in a location he adapts to his habitat, allowing inspiration to flood from buildings and objects and literally 'waking up' to the realities surrounding him. Foraging for the recycled found-objects he seeks becomes a harder task in London, adding a new dimension and highlighting physical process and interaction in this completed body of work. The animals themselves are represented in their purest forms, whether they be alone or in groups, sleeping or awake, half skeleton or part organ dissection. Using placement and the enlarging of subject, ROA implies the absurdity of the human attitude toward animals, as well as toward their own roots and origin. The architecture and discarded objects act as vessels for the huge creatures' lifetimes, the realism of the images on the man-made material emphasising the tension between culture and nature.
"Projectum 06" opens June 13 2014 in London.