Street Art
Profane: Inti Opens New Solo Show in Paris @ Galerie Itinerrance (with Studio Videos)
Feb 15, 2018 - Mar 17, 2018Galerie Itinerrance, Paris
From Feburary 15—March 17, 2018, Galerie Itinerrance will be opening long awaited comeback solo show by Chilean artist and muralist, Inti. For his third showing with the Parisian gallery (a half decade since his last exhibition), the artist painted a new series of large scale murals that will be presented around site specific sculpture/installation created exclusively for this event.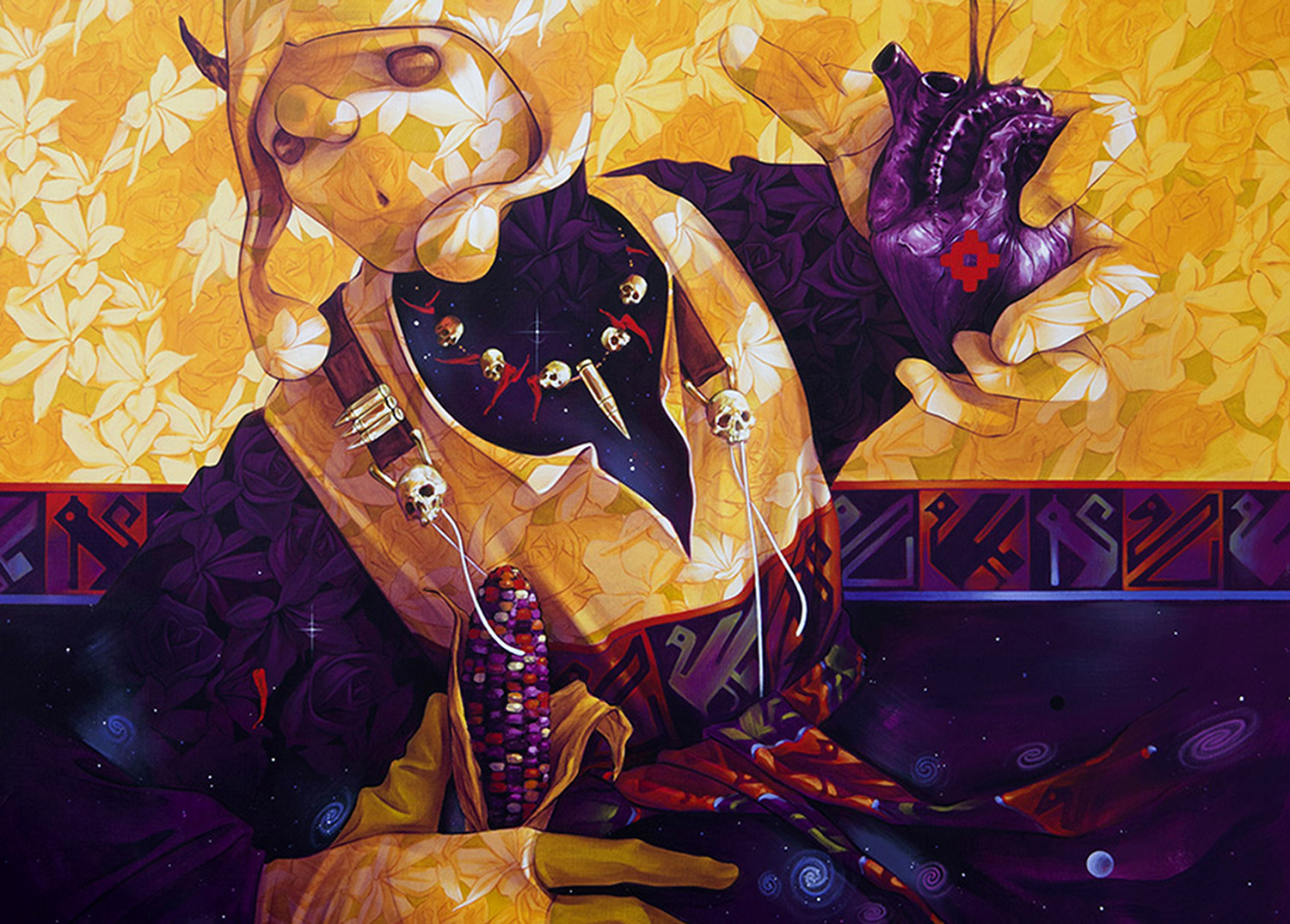 Over the years of working in his studio and in public, Inti developed an unmistakable visual language recognizable for his limited color palette, peculiar characters and use of symbols and folklore elements in his work. Balancing between uplifting satire and sinister dramatization, his images often carry a stronger narrative that harkens on historic events and tradition. Often putting these elements in present time, he is frequently questioning and commenting on the values and the base of modern day societies.

Taking a break from travelling and painting colossal murals, Inti spent the last year creating the canvases for this exhibition and trying out a new medium—installation. Evoking excavated catacombs, the immersive install will include the entire gallery space dominated by a sculptural centerpiece. Inspired by his own walls, the canvases feature familiar images from his the walls he has painted in places like Lisbon, Marseille, Miami and China. Changing some elements, adding more details, deleting other to better clarify his intention, as well as taking advantage of a different format and technique, they become almost recreations of his most recent public works. Along with these large works, the show will include a limited edition bronze sculpture as well as two limited edition prints that will be released for the event. —Sasha Bogojev

Our friends @chopemdownfilms filmed a few studio visitis with INTI, which we have here below.
Tonight in Paris at @galerie_itinerrance, @inti_cl opens a new solo show and @chopemdownfilms caught up with the artist in his studio. ? Full preview on our site ?
A studio visit with one of our favorite street artists, @inti_cl, in Barcelona prepping his solo show, "PROFANE," at @galerie_itinerrance ? @chopemdownfilms