Street Art
New Murals by Pastel for the Viavai Project in Italy
May 14, 2014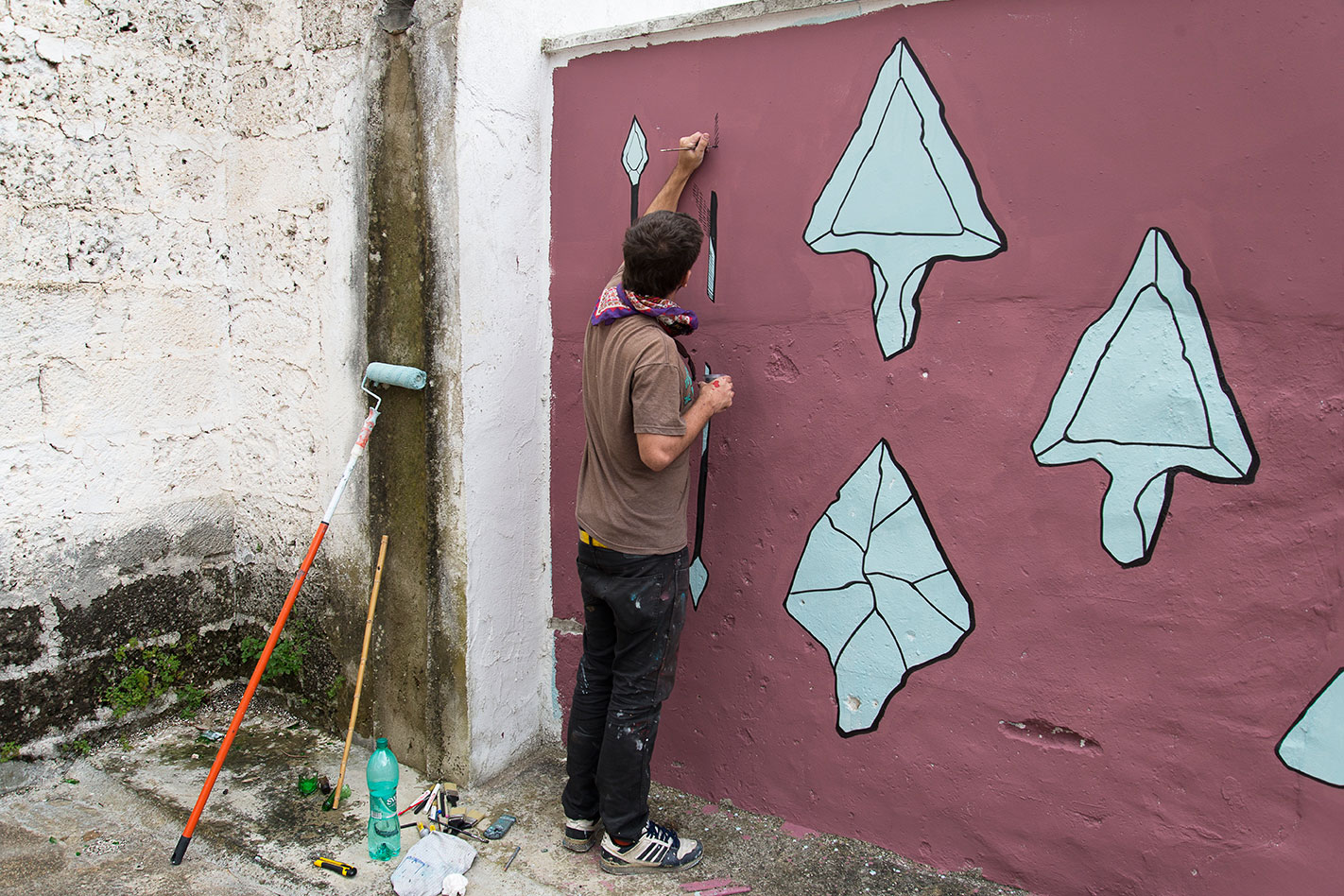 Argentina-based artist Pastel recently finished a few murals in Salento, Italy as part of the Viavai Project. The wall speaks to the significance of human essence living and surviving in a chaotic time. "The flowers of death remind us at the end we are all going to see them from beneath, without exceptions."
"The province of Salento has alwaysbeen based on oil productions until big emigrations in the 60's, now is recovering but trough the shoe industry. So that painting conceptualize the roots of a history, of a economy almost wasted in a modern society. Translated directly to human values on today, using the Gold paint as sacred paradox of what now is forgotten." - Pastel
The Viavai Project also features walls by Basik, Ozmo, Eversiempre, and Tellas. Find out more here.