Street Art
MOMO for Philadelphia's Mural Arts Program
September 15, 2015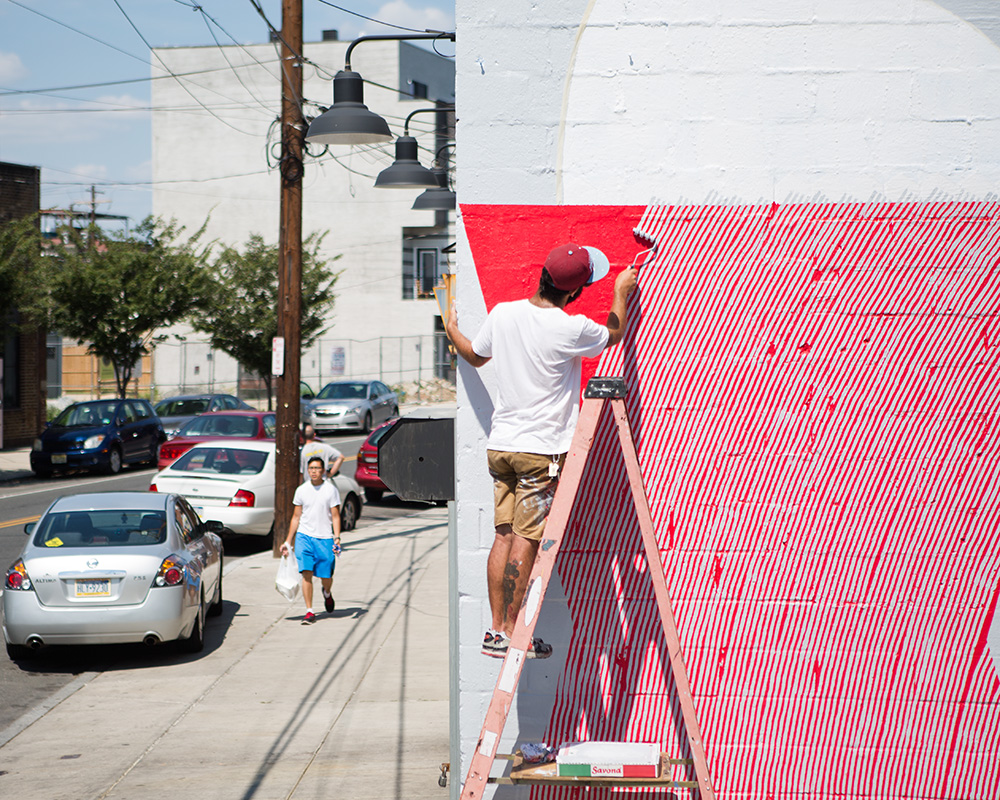 MOMO has been spending a lot of time in Philadelphia lately, where he is working with the City of Philadelphia Mural Arts Program on two bold new murals as part of their Open Source exhibition. MOMO's first Philly mural is already done, and MOMO starts on the second wall later this month, a 27-story canvas in the heart of the city. You may remember hearing about Open Source when a JR mural went up in Philadelphia earlier this yearas part of the same exhibition.
For his first mural, MOMO worked with high school students in Mural Arts' art education program. MOMO taught them how to use math and practical geometry, essentially simple tricks used by carpenters and masons, to make shapes and abstract art. In October, MOMO and his students will hold a series of free public workshops where they will teach those same techniques to anyone who wants to learn. The workshops will be held at the Pennsylvania Academy of Fine Artsand The Franklin Institute.
Open Source culminates in October with projects from over a dozen artists, plus a month of parties, tours, workshops, and more. Click here to check out the full artist lineup and the calendar of events.
Photography by Steve Weinik.