Street Art
#LiveOutside2015 Sao Paulo: Arlin & Nove Go Big In Brazil
May 20, 2015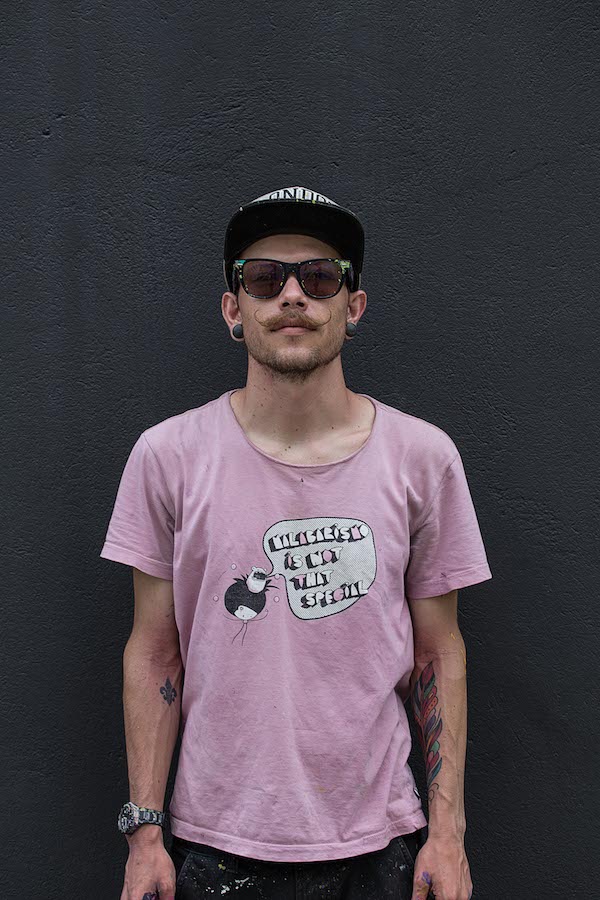 Last year, Juxtapoz was able to follow the progress as JanSport launched their first street art and mural campaign and series, following the lives and process of artists in San Francisco and Brooklyn as they created a large scale mural in their hometown. In San Francisco, our friends Lady Mags and Amandalynn painted a huge, showstopping mural that we get to drive by all the time and is a great part of our daily commute. Now, in 2015, JanSport has brought the #LiveOutside to São Paulo, where Arlin & Nove collaborated on a color, massive mural this Spring that we were able to document.
Each year, especially as contemporary muralism has gained popularity throughout the world, and "street art" in general has grown into one of the most popular art forms there is, we at Juxtapoz get to learn about new names, new faces, new styles and stories. What's great about Live Outside over the past few years now is how we get both art and the story behind each artist's life that just adds a bit of fascination and reality to the work. Arlin and Nove have daily lives to attend to, but you also get to see their brotherhood, how the play off each other, respect each other's style. It's the kind of insider look that you may get if you are lucky enough to attend various street art festivals around the world each year, but not everyone gets that access. This is a good place to start if you are inspired and interested in how an artist works with his or her peers.

Follow the #LiveOutside2015 progress here.
All photography by
Adalberto Rossette
for Juxtapoz.