Street Art
Human (Nature): The Continued Explorations of Activism with Icy and Sot (with opening and installation photos)
Nov 04, 2017 - Nov 25, 2017Thinkspace Gallery, Los Angeles
Thinkspace is pleased to present Human (Nature), its first solo exhibition and full gallery takeover by internationally acclaimed Iranian, Brooklyn-based artist-activist duo, ICY and SOT. As the gallery notes, "The brothers, born in the northwestern Iranian city of Tabriz, started their legacy as street artists by producing simple, single layer stencils and wheat pasted stickers in 2006. Throwing them up covertly, and as quickly as possible, wherever they could throughout the city's less-traveled recesses, ICY and SOT were genuinely tapped into the impermanence of street art as a medium given their interventions would last no more than 24 hours in the highly regulated and censored Islamic political regime. Isolated by the political oppression steadily in place since the Islamic Revolution of the late '70s, the brothers, and their art grew and thrived under severely impeded circumstances."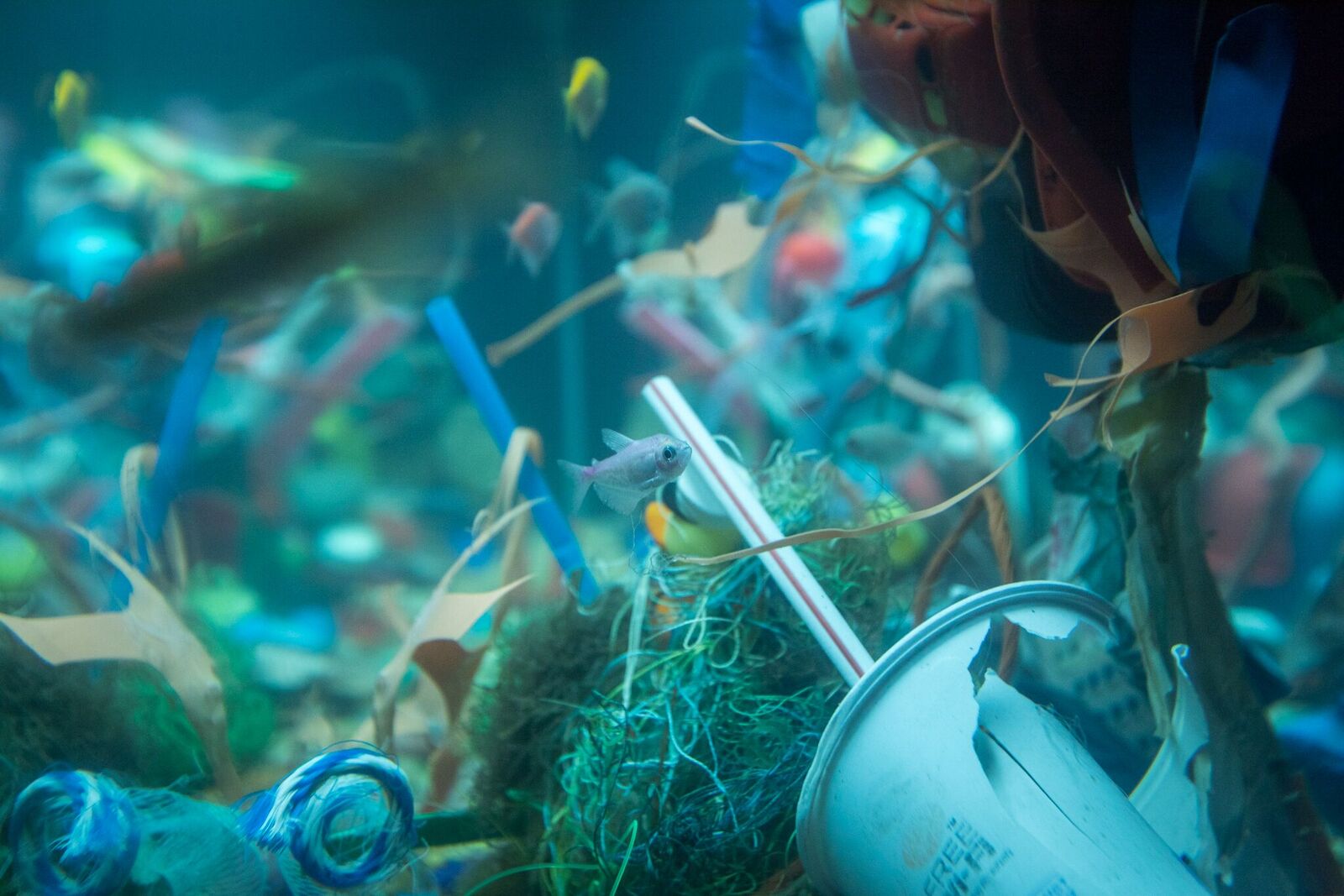 Our experience with ICY & SOT began with watchiing them work at the Nuart Festival in Norway. At the time, their talent and ideas with stencil art were already expceptional, with narratives and storytelling almost a pretanatural ability. But it was in a recent trips to Norway and Georgia where ICY & SOT's vision became more complex and exciting. Working with found materials, nature, site-specific elements and more sculptural ideas, they began building works that was commentary on enviromental issues and human movement. The works were bold. When we recently saw them in Berlin for the opening of Urban Nation, they had built a spectacular outdoor installation that was one of our favorite works of the year, and one of the best works we have seen that reflects upon the world's refugee crisis.
From the gallery: In Human (Nature) ICY and SOT return to one of the most fundamental and widely disavowed plights that face us, globally and universally as humankind – the necessity of nurturing the environment we have steadily marauded and violated beyond repair. Invoking the peaceful balance of nature as a counterpoint to the deleterious effects of human consumption and waste, ICY and SOT want to inspire us all to see the planet's vulnerability and to make small strides towards productive change and personal accountability.
The brothers continue their inspiring pursuit of truth and personal expression, reminding us with every public emission and imprint left on the world of the real power of art, imagery, and public activism in a world of discouraging desensitization. Now, more than ever, the active cultivation of freedom, mutual respect, and compassion through art is the cultural lifeline we'd all do well to support.

All opening photos by Birdman Photos