Street Art
How Nosm: Giant Mural in San Francisco's Tenderloin
February 20, 2013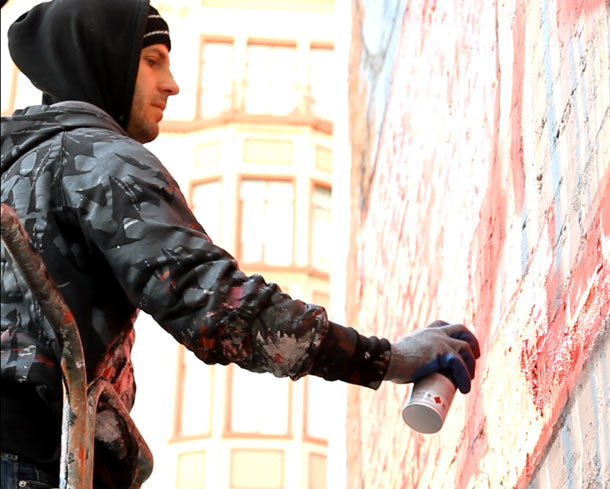 We have been lucky over the past few years to catch NYC-based How Nosm painting murals around the world, most recently in Norway for Nuart this past Fall. The duo was just in our hometown this past week, San Francisco, to paint a fantastic multi-portioned mural in the Tenderloin district of the city. The wall was made possible in conjunction with Rogue Projects and White Walls, with paint by Montana.

The wall is at Turk and Hyde if you want to find it. All photography by Merlin Jackson.


HOW & NOSM SF MURAL from Creative Clash on Vimeo.