Street Art
Dot Dot Dot "While You Slept..." in Stavanger, Norway
June 16, 2014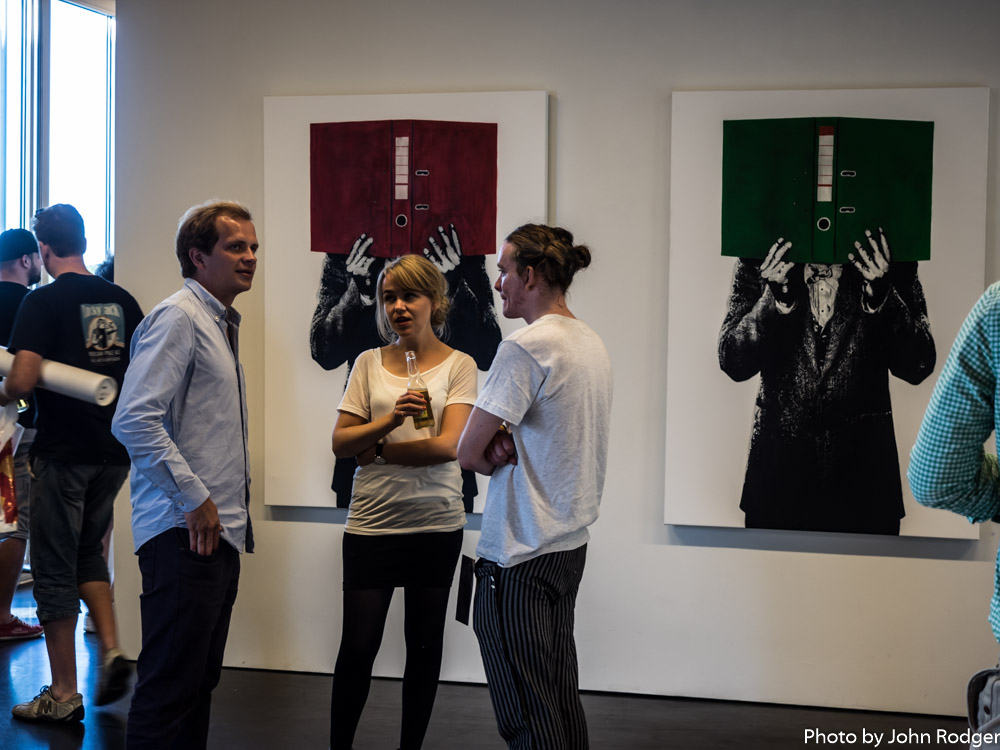 Reed Projects has just opend and organized Norwegian artist DOT DOT DOT (NO) debut solo show, "While You Slept..." in Stavnager, Norway. In 2007, after almost a decade of graffiti writing under various names and guises, Dot Dot Dot took to stencil art with a passion. Since then he has become renowned for his distinctive style of classic stencil art with a sense of dark and humorous pop.
Dot Dot Dot draws inspiration from the worlds of contemporary art and politics with their sense of self imposed Grandeur, fertile ground for someone schooled on the streets in Oslo's Graffiti community. He is renowned for his attention to painstaking detail, no mean feat in the exalted world of Norwegian Stencil art.
His classic "Protester" motif for Nuart in 2013 brought him instant international recognition and since then he has gone on to participate in group exhibitions and events around the world including Project M in Berlin and Contraband LA. Both canvas and screenprint editions are selling out in minutes and a keen secondary market has developed for his works amongst international fans. His work can now be found in collections across the globe.
While you slept , though not an official retrospective, presents a body of work that combines both well known key works from his career with a series of unique works created exclusively for the show. Dot Dot Dot's wry look at the world of contemporary art with its badge of self imposed grandeur is once again to the fore.