Street Art
Bordalo II's "Decomposed" Exhibition
Dec 10, 2016 - Feb 25, 2017Square23 Gallery, Torino, Italy
After a mandatory December stop in Miami, Bordalo II flew to Italy to prepare his solo show with Square23 gallery in Torino. In addition to new studio pieces presented in the gallery space, the Portuguese artist has created a large assemblage of a brown bear on the facade of Teartro Colosseo, announcing his peculiar art show.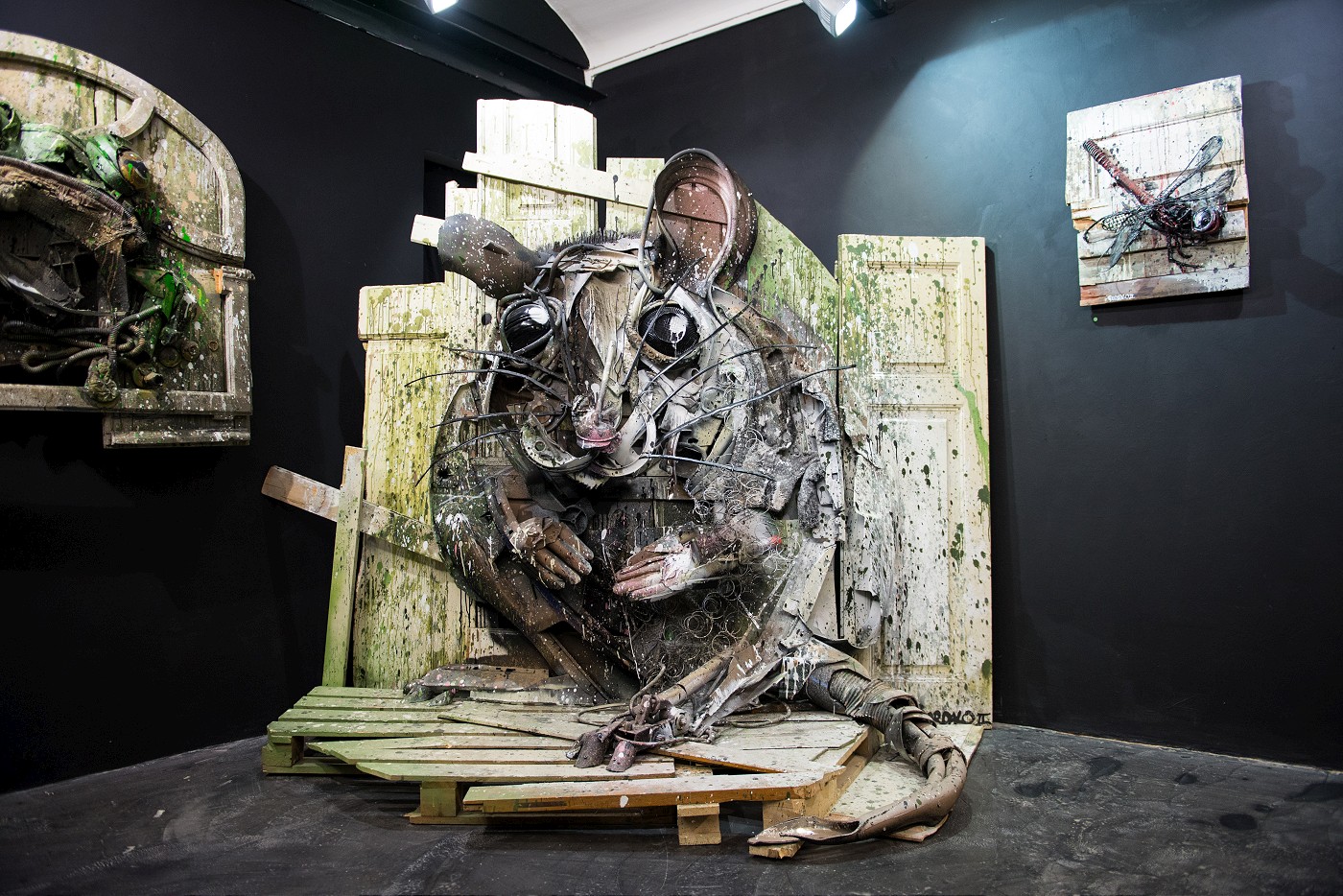 Bordalo II is one of those artist that has a significantly different visual language and work process than most of his contemporaries. Working mainly in the street, his artistic process is labor intensive. His medium is recycled trash and his weapons of choice include saws, drills, and hammers. Bordalo II uses everything from car bumpers, tires, and pipes to bicycle parts or chicken wire in order to create the base for a sculptural piece. He than paints the work using excessive amounts of paint, leaving it as rough and expressive as possible. Decomposed is his first Italian solo show and is an opportunity for the artist to scale down his work and show them in a different environment. Using different types of waste, he is able to achieve a different level of detailing in his work but maintain a theme of connecting the effect of human waste on preservation of wildlife. —Sasha Bogojev
The exhibition is on view by appointment through February 25th.